Whether it's a Christmas celebration, a birthday party, or a simple barbecue (churrasco!), there's a family gathering just about every month in Brazil. Yes, those events where small cousins are running around, grandmother asks about your love life, and there's more food than people can handle.
Learning how to talk about family in Portuguese is essential, even if you don't attend one of these family gatherings in Brazil (which we recommend you do!). After all, this is a topic that always comes up in conversations. People will ask you about your family, or tell you stories about their own family involving multiple relatives.
In this article, we'll go over the vocabulary you need to know to talk about all kinds of families, as well as family-related words in Portuguese. We'll also see some examples of sentences and questions related to family in Portuguese. But first, let's go over family values in Portuguese-speaking Brazil and more information on family structures. Ready?
Table of Contents
1. An Introduction to Brazilian Families
Brazilians tend to have very tight-knit relationships with their families. Family definitely continues to be a strong institution in Brazil, and that's why it's always one of the first topics in a conversation. Overall, Brazilians are collectivistic, and it's not uncommon to see several generations living in the same household or very close by.
Of course, we can't forget that the local culture also lends a lot of importance to celebrations where the whole family comes together to enjoy each other's company, great food, and music.
Although the family size in Brazil has diminished over the past several years, it's still common to see numerous families with plenty of children, cousins, uncles, and aunts. This is especially true in smaller cities and rural areas; families in cosmopolitan regions tend to have fewer children.
Unlike in some other cultures, there aren't different ways to refer to family members in Portuguese based on their age. What does happen a lot in Brazil is the use of a diminutive suffix at the end of words to indicate affection. You'll see some examples further along. In addition to that, there are other endearment terms and nicknames that Brazilians use to refer to family members with extra fondness.
Another thing to keep in mind is that Portuguese is a language that tends to use the masculine form when dealing with plurals. This characteristic relates directly to Brazilian society, which is largely patriarchal. We'll discuss the plurals a bit later in this article as well!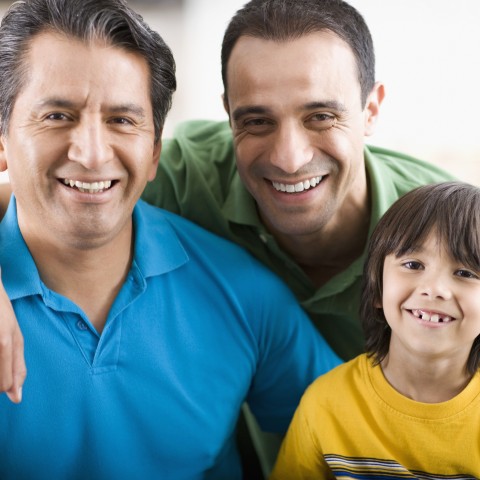 Three generations: avô ("grandfather"), pai ("father"), and filho ("son").
2. The Basics of the Nuclear Family
Let's start with the basic vocabulary for talking about your immediate family in Portuguese. It might look like a lot of new words, but we'll put it all in context with some example sentences!
We'll start by answering the most important question: How do you say "family" in Portuguese?
| | |
| --- | --- |
| Família | "Family" |
| Parentes | "Relatives" |
| Mãe | "Mother" |
| Pai | "Father" |
| Pais | "Parents" |
| Irmã | "Sister" |
| Irmão | "Brother" |
| Irmãos | "Siblings" |
| Filho | "Son" |
| Filha | "Daughter" |
| Filhos | "Children" |
As you can see in the vocabulary table above, when we're talking about the plural for parents, children, or siblings, we use the masculine form:
Pai ("father" ) → Pais ("parents" )
Irmão ("brother" ) → Irmãos ("brothers" or "siblings" )
Filho ("son" )→ Filhos ("sons" or "children" )
However, if you already know that the siblings or children are all female, then you can use the feminine plural irmãs ("sisters"). If you don't know, or if there are both male and female siblings, then use the masculine form irmãos ("brothers"). In fact, this plural rule applies to all plurals in Portuguese, so keep that in mind going forward!
Now that you already know the family terms in Portuguese for talking about siblings or children, how can you add more details? Take a look at the words and expressions below.
| | |
| --- | --- |
| Mais novo / nova | "Younger" |
| O mais novo/a mais nova, caçula | "The youngest" |
| Mais velho / velha | "Eldest" |
| O mais velho / a mais velha | "The eldest" |
| Do meio | "Middle" (child or sibling) |
| Filho único / filha única | "Single child" (male) / (female) |
| Gêmeos / gêmeas | "Twins" |
Great, you've just learned a bunch of new vocabulary! You might be wondering how these new words look in a real-life sentence. We've got you covered:
Meu filho mais novo ("My youngest son" )
Ele é o caçula. ("He is the youngest." )
Eu sou a irmã do meio. ("I am the middle daughter." )
Ela é a filha mais velha. ("She is the oldest daughter." )
Tenho dois irmãos mais velhos. ("I have two older siblings/brothers." )
Eu vivo com meus pais. ("I live with my parents." )
Ele não tem filhos. ("He doesn't have children." )
Os almoços de família são sempre cheios de parentes. ("The family lunches are always full of relatives." )
When talking to a Portuguese speaker, the conversation about family could go a bit like this:
A: Como está a sua família? ("How's your family?" )
B: Estão todos bem. E sua mãe? ("Everyone is doing well. How about your mother?l" )
A: Ela está melhor, obrigado. Você tem irmãos, não é? ("She is better, thank you. You have siblings, right?" )
B: Tenho sim! Um irmão mais novo e uma irmã mais velha. ("I do! A younger brother and an older sister." )
A: Legal! Eu sou filho único. Meus pais nunca quiseram mais filhos. ("Cool! I am an only child. My parents never wanted more children." )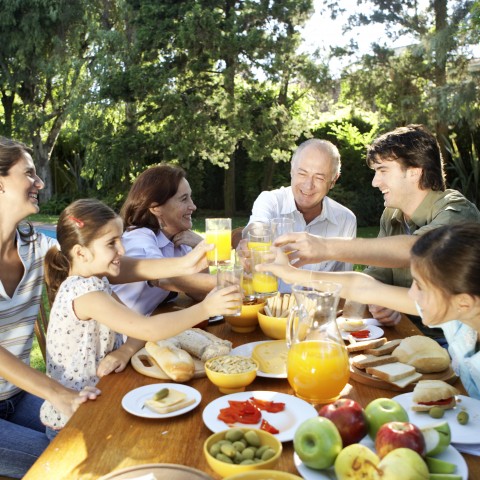 3. The Relatives You See at Christmas
As we explained before, Brazilians tend to be very close to their relatives, and family gatherings or reunions are a big affair.
| | |
| --- | --- |
| Avó | "Grandmother" |
| Avô | "Grandfather" |
| Avós | "Grandparents" |
| Bisavó | "Great-grandmother" |
| Bisavô | "Great-grandfather" |
| Bisavós | "Great-grandparents" |
| Neto | "Grandson" |
| Neta | "Granddaughter" |
| Netos/Netas | "Grandchildren" |
| Tio | "Uncle" |
| Tia | "Aunt" |
| Tios | "Uncles" or plural form of "uncles + aunts" |
| Tias | "Aunts" |
Note that the first plurals in the table above sound "feminine," even though the plural favors males as explained previously. This is only a matter of making the word sound more pleasant.
/!\ Tio ("uncle" ) and tia ("aunt" ) are also used to informally refer to friends' parents or other adults.
| | |
| --- | --- |
| Primo | "Cousin" (male) |
| Prima | "Cousin" (female) |
| Primos | "Cousins" |
| Sobrinho | "Nephew" |
| Sobrinha | "Niece" |
| Sobrinhos | "Nephews" or plural form of "nephews + nieces" |
| Sobrinhas | "Nieces" |
| Madrinha | "Godmother"v |
| Padrinho | "Godfather" |
| Padrinhos | "Godparents" |
| Afilhado | "Godson" |
| Afilhada | "Goddaughter" |
Check out some examples of dialogues including questions and answers using the new vocabulary.
A: Você tem padrinhos? ("Do you have godparents?" )
B: Sim! Minha madrinha é uma amiga da minha avó. Meu padrinho é meu tio, irmão mais velho do meu pai. ("Yes! My godmother is one of my grandmother's friends. My godfather is my uncle, my father's oldest brother." )
A: Legal! Quantos tios você tem, só um? ("Cool! How many uncles do you have, only one?" )
B: Por parte de pai, só um. Por parte de mãe, tenho um tio e dua tias. ("From my father's side, only one. From my mother's side, I have one uncle and two aunts." )
Another example dialogue:
A: Como foi a festa de aniversário do seu sobrinho? ("How was your nephew's birthday party?" )
B: Foi muito boa! Todos meus primos estavam lá, então deu pra ver todo mundo! ("It was very good! All of my cousins were there, so I could see everyone!" )
A: E seus avós, eles foram? ("How about your grandparents, did they go?" )
B: Minha avó, sim. Mas meu avô ficou em casa cuidando da minha bisavó. ("My grandmother did. But my grandfather stayed home taking care of my great-grandmother." )
A: Ah, entendi. ("Oh, I see." )
B: Mas minha avó ficou feliz de ver todos os netos e netas. ("But my grandmother was happy to see all of her grandchildren." )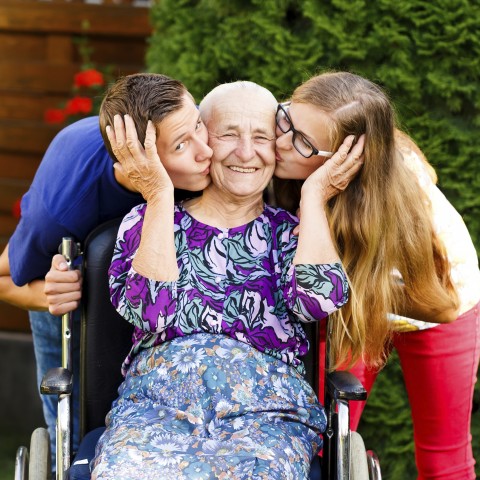 Avó e netos ("Grandmother and grandchildren" )
→ Listen to the pronunciation for the must-know family terms on PortuguesePod101!
4. The New Family: Couples
Beyond the immediate family ties, you also have to learn how to talk about the new family members a married person acquires!
With the new words you'll see below, you'll be able to talk about love and passionate relationships. This way, if you need to DTR (define the relationship) in Portuguese, you'll have nothing to fear!
Here's how to talk about newly acquired members of the family in Portuguese, and how to define certain relationships.
| | |
| --- | --- |
| Casal | "Couple" |
| Esposo / Marido | "Husband" |
| Esposa / Mulher | "Wife" |
| Casados | "Married" |
| Noivo | "Fiancé" / "Groom" |
| Noiva | "Fiancée" / "Bride" |
| Noivos | "Engaged couple" |
| Namorado | "Boyfriend" |
| Namorada | "Girlfriend" |
| Namorados | "Dating couple" |
| Parceiro | "Partner" (male) |
| Parceira | "Partner" (female) |
| Ex | "Ex" |
| Divorciado | "Divorced" (male) |
| Divorciada | "Divorced" (female) |
| Amante | "Lover" |
| Amantes | "Lovers" |
| Viúvo | "Widower" |
| Viúva | "Widow" |
Here's a dialogue example filled with real-life phrases you might hear in Portuguese:
A: Finalmente vou conhecer a sua namorada? ("Will I finally meet your girlfriend?" )
B: Namorada, não. Mas a minha noiva sim! ("Girlfriend, no. But my fiancée, yes!" )
A: Não acredito! ("I don't believe it!" )
B: Acredite! Tenho uma foto dela, olha. ("Believe it! I have a picture of her, look." )
A: Ah, muito mais bonita do que sua ex-esposa. Fazem um casal lindo! ("Oh, she is much prettier than your ex-wife. You make a beautiful couple!" )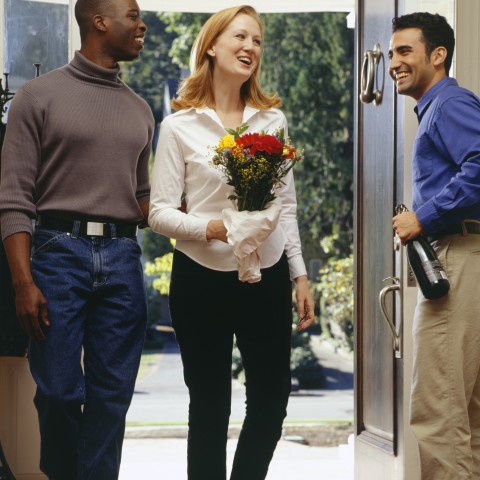 O casal chegou! ("The couple arrived!" )
→ If love is in the air, you might want to learn these love phrases with PortuguesePod101!
5. Extending the New Family: In-laws
Once the family expands, you'll have to get used to many more family members! Nothing to worry about, though. In real life, the in-laws tend to be less scary than in the movies.
In Portuguese, it's not as easy as simply adding "-in-law" to already familiar words. So take your time to practice and understand these different words for the extended family in Portuguese!
| | |
| --- | --- |
| Sogro | "Father-in-law" |
| Sogra | "Mother-in-law" |
| Sogros | "Parents-in-law" or plural for "father-in-law + mother-in-law" |
| | |
| --- | --- |
| Genro | "Son-in-law" |
| Nora | "Daughter-in-law" |
| Cunhado | "Brother-in-law" |
| Cunhada | "Sister-in-law" |
For example:
Manda um beijo para a sua sogra. ("Send a kiss to your mother-in-law." )
Quantos cunhados você tem? ("How many brothers-in-law do you have?" )
Meu genro é muito inteligente. ("My son-in-law is very smart." )
5. Blended Families
Like in many other countries, the family structure is changing rapidly in Brazil. The term "blended family" refers to cases where one or both of the spouses have children from other relationships. That means more family relations and more words to discover!
Here's a list of words you can use to describe these family ties in Portuguese:
| | |
| --- | --- |
| Padrasto | "Stepfather" |
| Madrasta | "Stepmother" |
| Enteado | "Stepson" |
| Enteada | "Stepdaughter" |
| Enteados | "Stepchildren" |
| Meia-irmã | "Half-sister" |
| Meio-irmão | "Half-brother" |
| Meio-irmãos | "Half-siblings" |
| Irmã do outro casamento | "Stepsister," literally translating to "sister from another marriage" |
| Irmão do outro casamento | "Stepbrother," literally translating to "brother from another marriage" |
| Irmãos do outro casamento | "Step-siblings" |
As you can see, the terms for step-siblings are a mouthful. As a result, they're not used very often, and it's common to just use the words irmão ("brother"), irmã ("sister"), or irmãos ("siblings" ) to refer to step-siblings.
Here are some examples:
Eu gosto da minha madrasta. ("I like my stepmother." )
Nossos meio-irmãos são mais novos. ("Our half-siblings are younger." )
A sua enteada tem quantos anos? ("How old is your stepdaughter?" )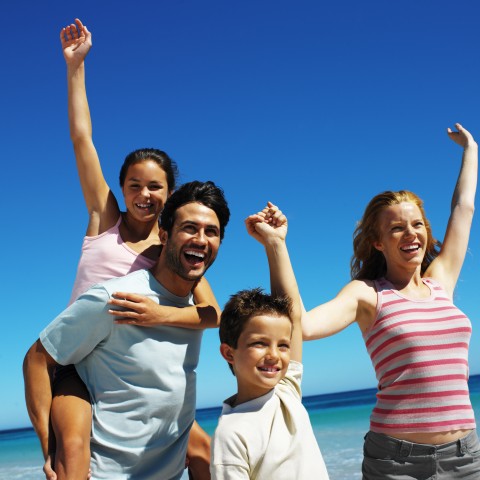 A família foi para a praia ("The family went to the beach" )
6. Showing Affection: Endearment Terms
As we said before, family relations are very important and central to Brazilian culture. Therefore, it's not surprising that there are plenty of endearment terms used to refer to some of the family members we covered in this article.
Why don't we play a game, then? Take a look at the words below and try to guess what family member each term refers to. After you're done, scroll down to get the answers!
Mamãe
Papai
Vovó
Vovô
Dinda
Dindo
Bisa
Biso
Titio
Titia
Hey, no cheating!
But if you're done, here's the translation for each word:
| | |
| --- | --- |
| Mamãe | "Mommy" |
| Papai | "Dad" |
| Vovó | "Grandma" |
| Vovô | "Grandpa" |
| Dinda | Endearment term for "godmother" |
| Dindo | Endearment term for "godfather" |
| Bisa | Endearment term for "great-grandmother" |
| Biso | Endearment term for "great-grandfather" |
| Titio | Endearment term for "uncle" |
| Titia | "Auntie," endearment term for "aunt" |
In addition to the terms listed above, it's very common to use the diminutive ending to convey affection. For the cases we're discussing in this article, the endings are:
-inho for masculine words
-inha for feminine words
And here are some examples of endearment terms with the diminutive ending.
Mãe ("mother" ) → Mãezinha
Pai ("father" ) → Paizinho
Avó ("grandmother" ) → Vózinha
Avô ("grandfather" ) → Vôzinho
Vovó ("grandma" ) → Vovózinha
Vovô ("grandpa" ) → Vovôzinho
Prima ("cousin" female ) → Priminha
Primo ("cousin" male ) → Priminho
Tia ("aunt" ) → Tiazinha
Tio ("uncle" ) → Tiozinho
Neta ("granddaughter" ) → Netinha
Neto ("grandson" ) → Netinho
In some places in the north and/or the northeast of Brazil, you can also hear the following endearment terms:
Mainha ("mom"; exclusive to the Northeast)
Painho ("dad"; exclusive to the Northeast)
Mana / Maninha ("sis" / "sister" )
Mano / Maninho ("bro" / "brother" )
Maninha ("little sister" )
Maninho ("little brother" )
/!\ While in the north and northeast of Brazil, mano and mana are used to refer to blood relations, those words can also be used as slang throughout Brazil. Context will be your best friend when you encounter those words!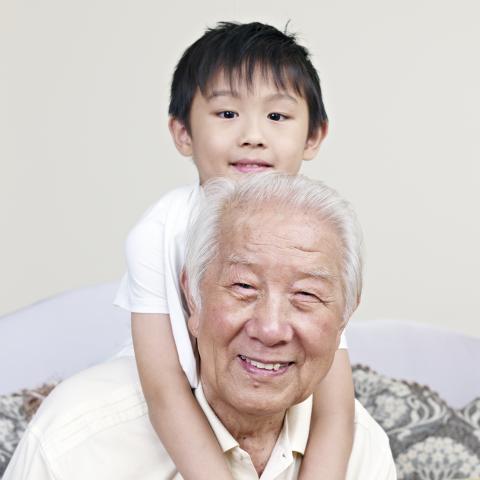 Avôzinho e netinho ("Grandfather and his little grandson" )
7. Learn More Portuguese with PortuguesePod101
We hope this complete guide to talking about family in Portuguese was helpful to you! Now you're ready to engage in conversation about family members and tell old family tales like a native Portuguese speaker. If you want to take it a step further, practice the pronunciation of the terms and words you learned today.
Were the examples we presented useful? Did we miss any important words you wanted to learn? Let us know in the comments! And remember that you can come back to this article whenever you need to and refresh your memory.
Now it's time to continue on your language-learning journey! There are more free Portuguese resources and a variety of vocabulary lists available on PortuguesePod101.com. Go ahead and choose your favorite tools to expand your learning opportunities.
If you want to take your learning experience further, members of PortuguesePod101.com get access to the largest language lesson library in the world, with thousands of real lessons by real teachers. Perfect for anyone who wants to learn from anywhere, feel motivated, and be ready to speak Portuguese with confidence. And in the meantime, continue exploring PortuguesePod101!
July 23, 2019
Did you know that Brazil is the country with the fourth-largest number of Internet users in the world? Take that huge number of people online, add to it the natural creativity and humor of Brazilians, and you get a whole new world of Portuguese slang and expressions!
Some Brazilian internet slang is more common with the younger crowds, while other slang phrases are used by people of all ages. Besides that, many expressions born online and in memes end up in the daily vocabulary of Brazilians, even if just for a few months. In this article, we'll focus more on long-lasting expressions, abbreviations, and slang words. But if you're curious enough, you can always continue keeping up-to-date with new memes and engage with Portuguese speakers online.
To make sure you're up-to-speed with all the abbreviations, codes, and expressions in the Brazilian internet scene, be sure to check this guide and come back whenever you need to. After going through this guide, you'll be able to handle your internet-based conversations and understand all the Brazilian online gírias, or "slang," like a local!
Table of Contents
1. Abbreviations Used in Portuguese Texting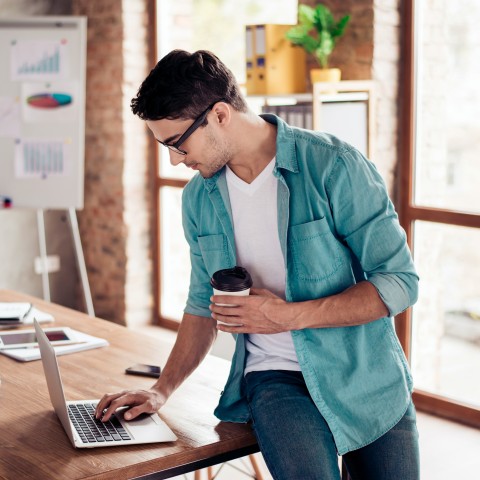 Vc tá no trabalho hj? ( "Are you at work today?" )
Texting is all about speed in Brazil. Abbreviations are everywhere, since they make it much quicker to write sentences. In Portuguese, it works the same way it does in English: we make the words smaller by substituting whole syllables for just one or two letters.
1 – Basic Words
The most commonly used abbreviations in Portuguese text slang are used by people of all ages in Brazil, and can be seen everywhere online from social media comments to Whatsapp messages. Considering the huge number of Brazilians connected to the internet, chances are you'll encounter these abbreviations in your next text conversation!
Abbreviation
Stands for
Translation
Example
vc / cê / c
você
"You" [singular]
Vc vai?
"Are you going?"
vcs
vocês
"You" [plural]
Vcs já sabem
"You already know."
ñ / n
não
"No"
Ñ sei
"I don't know."
bj / bjo
beijo
"Kiss"
Manda um bj pra ele
"Send him a kiss."
bjs / bjos
beijos
"Kisses"
Tchau, bjos
"Bye, kisses."
bjks
beijocas
"Small kisses"
Até mais, bjks
"See you, kisses."
td
tudo
"All" / "Everything"
Td bem?
"How are you?"
mt
muito
"A lot" / "Very" / "Much" / "Many"
Mt lindo
"Very beautiful"
oq
o quê
"What"
Vai fazer oq amanhã?
"What will you do tomorrow?"
q
que
"That"
Ele disse q não viria
"He said that he wouldn't come."
pq
por que / por quê / porque / porquê
"Why" / "Because"
E pq ele não veio?
"Why didn't he come?"
sdd / sdds
saudade / saudades
There isn't a translation for this word! But it means something similar to "miss you."
Oi amiga, sdds!
"Hi friend, miss you."
kd
cadê
"Where"
Kd vc, não te vejo!
"Where are you, I can't see you!"
tbm / tb
também
"Too" / "As well"
Eu vou tbm
"I'll go too."
vdd
verdade
"True"
É vdd?
"Is it true?"
ctz
certeza
"Certain" / "For sure"
É vdd, ctz
"It's true, for sure."
cmg
comigo
"With me"
Ela tá cmg
"She is with me."
ctg
contigo
"With you"
Ele tá ctg?
"Is he with you?"
ngn
ninguém
"No one"
Não tem ngn na aula
"There is no one in class."
qto
quanto
"How much"
Qto custa?
"How much does it cost?"
qdo / qnd / qd
quando
"When"
Qdo vamos?
"When are we going?"
gnt
gente
"People" / "Guys"
Tem mt gnt aqui
"There are a lot of people here."

Gnt, vamos!
"Guys, let's go!"

msm
mesmo
"Same"
Digo o msm
"I say the same."
add
adicionar
"To add" (on social media)
Me add no Face
"Add me on Facebook."
qq
qualquer
"Any"
Eu posso ir qq hora
"I can go any time."
hj
hoje
"Today"
Hj é feriado
"Today is a holiday."
eh
é
"Is"
A festa eh hj?
"Is the party today?"
neh
né
"Isn't it"
Legal, neh?
"Cool, isn't it?"
soh
só
"Only" / "Just" / "Alone"
Soh curiosidade
"Just curiosity"
d+
demais
"Cool" / "Awesome" / "Too much"
Que d+
"That's awesome."

Sdds d+
"Miss you too much."

t+
até mais
"See you soon"
Beijos, t+
"Kisses, see you."
uau
onomatopoeia
"Wow"
Uau, sério?
"Wow, really?"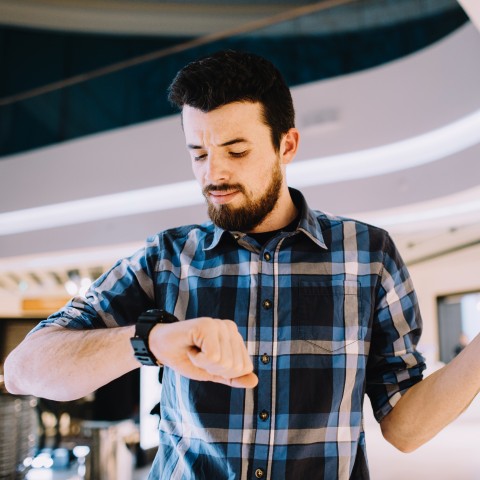 Man checking wristwatch
2 – Abbreviations of Expressions
The following abbreviations are a bit more popular among younger people. These are common Brazilian Portuguese text slang expressions that are used online, on social media, and when texting!
Abbreviation
Stands for
Translation
Example/Explanation
mds
Meu Deus
"My God" / "OMG"
Mds, é vdd?
"OMG, is it true?"
sqn
só que não
Similar to "Said no one ever"
Amo segundas, sqn
"I love Mondays, said no one ever."
ac
acompanhando
"Following"
This is used in comments on Facebook, when you want to continue reading the comments in a post.
tmj
(es)tamo(s) junto(s)
"We're together" / "I'm with you" / "I'm here for you"
Difícil mesmo, mas tmj!
"It's really complicated, but I'm here for you."
blz
beleza
"Cool" / "Deal"
Vamos outro dia, blz?
"Let's go on another day, cool?"
flw
falou
"Bye" / "Ok"
Até mais, flw!
"See you, bye!"

Vou dormir agora, flw?
"I'm going to sleep now, ok?"

vlw
valeu
"Thanks" / "Owe you one"
Vlw, miga!
"Thanks, friend!"
sla
sei lá
"I don't know"
Ah, sla!
"Ah, I don't know."
brinks
brincadeira
"Kidding" / "Just kidding"
É brinks
"Just kidding."
tranks
tranquilo
"All good" / "No problem"
– Obrigada!
"Thanks!"

– Tranks
"No problem."

miga / migo
amiga / amigo
"Friend"
Miga, sdds!
"Friend, miss you!"
kra
cara
"Dude"
Cara, vc ñ sabe o q aconteceu!
"Dude, you don't know what happened."
bb
bebê
"Baby"
Td bem, bb?
"How are you, baby?"
kbça
cabeça
"Head"
This is an ironic name for someone, implying they aren't very smart or that they did something silly.
mec
–
"Cool" / "All good"
Tô mec, e você?
"I'm good, and you?"
fds / findi
fim de semana
"Weekend"
Vai fazer o q esse findi?
"What are you doing this weekend?"
fds
f*da-se
"F*ck it"
This is a swear word that expresses annoyance or exasperation. Watch the context to differentiate it from the previous use of fds.
pqp
p*** que pariu
"Holy s***"
This is a swear word that expresses surprise or frustration.
fdp
filho/filha da p***
"Son of a b****"
This is a swear word used against other people.
kct
c*cete
Works like a "WTF"
Kct, sério?
"WTF, really?"
aff
–
–
This can express both shock or boredom (like a sigh).
putz
–
–
This is another interjection that can express shock or surprise.
/! Note /!
You might have noticed that the different conjugations of the verb estar can appear in two ways: the original version and a shortened version.
está → tá
estou → tô
estamos → tamos
These aren't slang words per se, and they're very common in both spoken Portuguese and in text messages or social media.
2. Laughing the Brazilian Way
A guide to Brazilian Portuguese internet slang could never be complete without an in-depth look at how Brazilians laugh online. With the vast numbers of Brazilians on the internet, the particular way in which they laugh has caused plenty of confusion online. Let's unpack the top ways in which Brazilians laugh online and get you laughing along!
The award for most confusing laughter has to go to kkk—and all of its variations with an increasing number of k's, depending on how much fun you're having! And no, don't worry, this is not a racist salute in any way.
For some reason, in Brazil, the idea of laughing with a "qua-qua-qua" sound is an old one, as you can hear in this song of the iconic Brazilian singer Elis Regina.
This is an abbreviation of the word risos ("laughter").
This is another common way of laughing, derived from the traditional "hahaha."
Randomly pressing letters on the keyboard is also common!
huehuehue, hauhauhauhau, spoaskoaksak, kjkjkjkjkjkjkj, haushhaushshsuah
Can you tell Brazilians are happy people? A simple "LOL" is not enough to express all the dimensions of fun!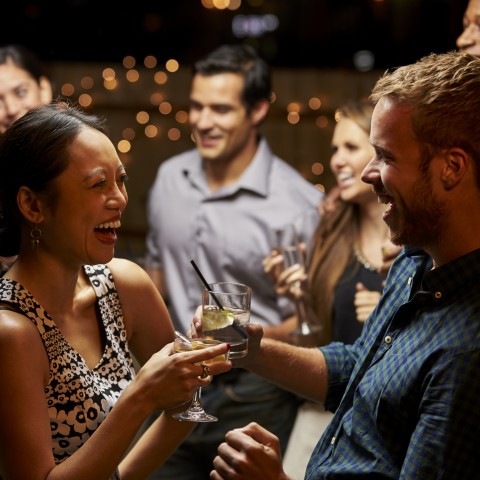 3. Portuguese Internet Slang Derived from English
Many commonly used internet slang words in Portuguese actually originate from English words! And we're not talking about the abbreviations that come straight from the English language and are used in the same context, like BFF, OMG, or plz. After all, in Brazil, things go a step further!
Most of the cases below are used as verbs, adding a Portuguese ending to an English word. This kind of expression is quite common, and there's always a new one being added to the Brazilian internet vocabulary! Let's take a look at the most popular ones.
Expression
Translation
Example/Explanation
stalkear
"To stalk"
Eu stalkeei ela no Instagram
"I stalked her on Instagram."
crushear
"To have a crush"
Tá crusheando, né?
"You have a crush, don't you?"
trollar
"To troll"
O pessoal não cansa de trollar na internet
People don't get tired of trolling online."
shippar
"To ship"
Eu shippo muito esse casal
"I ship this couple very much."
flopar
"To fail" / "To be unsuccessful"
O novo album dessa banda flopou
"This band's new album was a fail."
hypado
"Hyped"
Esse restaurante tá muito hypado
"This restaurant is too hyped."
zapzap
"Whatsapp"
Originally, this is what older people called Whatsapp.
Face
"Facebook"
Me add no Face!
"Add me on Facebook."
Insta
"Instagram"
Posta no Insta
"Post it on Instagram."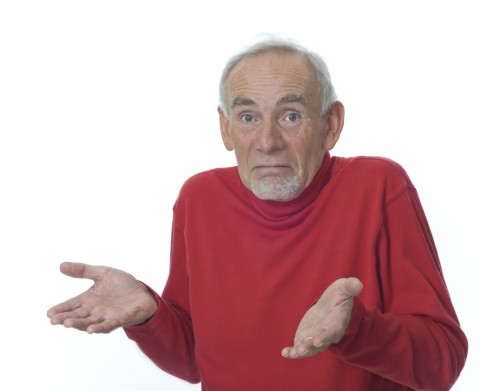 Sometimes the Expressions Make No Literal Sense!
4. Internet Slangs Popular on Social Media
You may not know, but Brazil is a fertile land for memes! As a result, many Portuguese expressions are born online and can even reach the streets being used in real life. Here are some popular internet-born slang words and expressions that you might hear from locals in an informal conversation.
Expression
Literal translation
Explanation
Example
dar biscoito / querer biscoito
"To give a cookie" / "To want a cookie"
This is used when someone is seeking attention or compliments.
Olha quantas fotos ele postou, ele quer biscoito.
"Look how many pictures he posted, he wants attention."
tá na Disney
"He/she is in Disney"
This phrase expresses that someone is saying something out of reality, as if they were in a cartoon or movie.
Você quer comprar esse carro? Tá na Disney?
"You want to buy this car? Are you crazy?"
Deus me livre mas quem me dera
"God forbid, but I wish"
This is a paradoxical expression that refers to those situations where you want something but rationally you know you shouldn't. There is a song with this name!
Todo mundo está namorando. Deus me livre, mas quem me dera.
"Everyone is dating now. I don't want it but also, I do."
fada sensata
"Wise fairy"
This is used as a compliment, mostly for women, based on their wise actions or comments.
Ela pediu demissão. Fada sensata.
"She quit her job, smart woman."
dar PT
"To have a total loss"
PT is short for Perda Total ("total loss"). This expression is used when someone gets very drunk.
Dei PT na festa de ontem
"I was blackout drunk at the party yesterday."
10/10
"10 out of 10"
This one is a compliment on someone's appearance.
Scarlett Johansson é muito 10/10
"Scarlett Johansson is gorgeous."
mitar
"To be a myth"
This is used when someone does something amazing.
Ele mitou muito na apresentação
"He was amazing at the presentation."
Meldels
"My God"
This is another way of expressing surprise, just like OMG, but in a funnier way.
Meldels, é verdade isso?
"OMG, is it true?"
menine
"Boy or girl"
This is a unissex way of referring to somebody.
Menine, você não vai acreditar!
"Hey you, you won't believe this!"
berro
"Scream"
This expresses a strong reaction to something surprising or very funny.
– Você viu o vídeo da festa?

– Berro!

– "Have you seen the video of the party?"

– "OMG!"

socorro / scrro / scrr
"Help"
This is used when reacting to something very funny.
– Olha esse meme!

– Scrr! Hahahaha

– "Look at this meme."

– "LOL!"
→ Continue learning what's popular in Brazil with the Top 5 Culture Icons You Need to Know About, on PortuguesePod101!
5. Popular Emojis in Brazil
Wondering what the most popular emojis are in Brazil? Since they're such an important part of texting, it's good to know what's commonly used when talking to locals!
Red heart ❤️
Heart eyes 😍
Clapping hands 👏
Cat with heart eyes 😻
Please / Thank you 🙏
Music 🎶
Smiling moon, which can imply flirting 🌚
Peace sign ✌️
Eyes 👀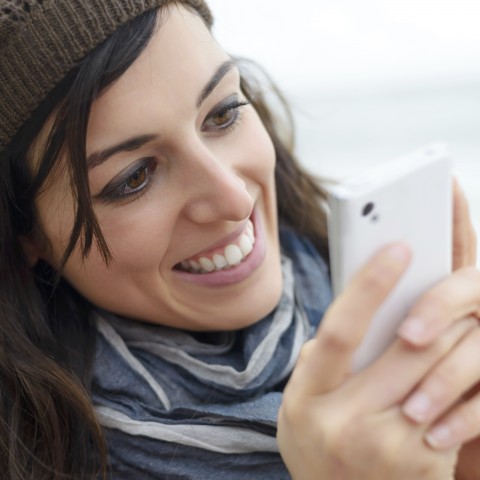 Now You're Ready to Text Like a Brazilian!
6. Learn More Portuguese with PortuguesePod101
Feeling ready to confidently text in Brazilian Portuguese? Feel free to come back to this article whenever you need to brush up on your Portuguese internet slang. New expressions and abbreviations might pop up from time to time, so the best way to keep up-to-date is engaging with Portuguese speakers online!
Do you think we forgot any important slang words or phrases? Did the examples help you understand when to use each expression? Let us know in the comments below!
Now it's time to continue on your language-learning journey! There are more free Portuguese resources and a variety of vocabulary lists available on PortuguesePod101. Go ahead and choose your favorite tools to expand your learning opportunities.
If you want to take your learning experience further, members of PortuguesePod101.com get access to the largest language lesson library in the world, with thousands of real lessons by real teachers. Perfect for anyone who wants to learn from anywhere, feel motivated, and be ready to speak Portuguese with confidence.
July 19, 2019
Fathers are extremely important people, benefiting both their own children and society as a whole when they choose to act in this honorable role. On Fathers Day, Brazilians seek to honor and show appreciation for the fathers or father-figures in their lives, as much of the world does once a year.
In this article, we'll go over the basics of how Brazil celebrates Father's Day, including the most popular gifts and traditions. At PortuguesePod101.com, we hope to make this learning journey worthwhile, and hope you take away something valuable!
Happy Fathers Day!
1. What is Father's Day?
You're likely familiar with the concept of Father's Day, as it's celebrated in just about every country. Father's Day is a holiday for children and whole families to celebrate and honor fathers, usually through Father's Day gifts.
This may be the only day of the year that many fathers are acknowledged and truly shown appreciation for their role in the family, and in society, making this holiday an important aspect of Brazilian culture. Even the best dads need a little motivation sometimes!
2. When is Fathers Day in Brazil?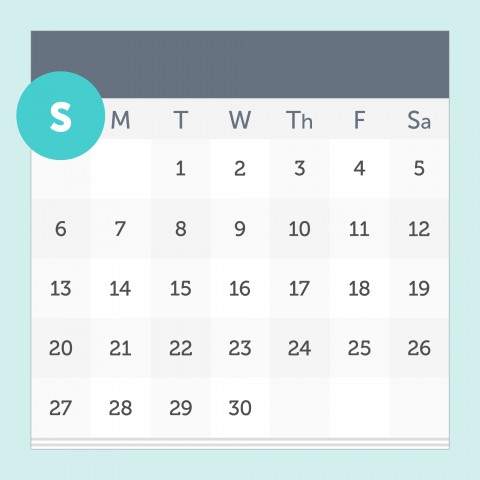 The Fathers Day date in Brazil is the second Sunday in August each year.
The date was set by the well-known journalist Roberto Marinho, who wanted to boost his business and consequently his newspaper sales. They say the date was chosen by his advertising consultant, Sylvio Bhering, because August 14 was the feast day of St. Joachim, the patron saint of his family. Roberto Marinho's plan worked, and the date has since proved very "profitable" (rentável) for stores.
For your convenience, we've put together a list of this holiday's date for the next ten years.
2019: August 11
2020: August 9
2021: August 8
2022: August 14
2023: August 13
2024: August 11
2025: August 10
2026: August 9
2027: August 8
2028: August 13
3. Reading Practice: Fathers Day Celebrations in Brazil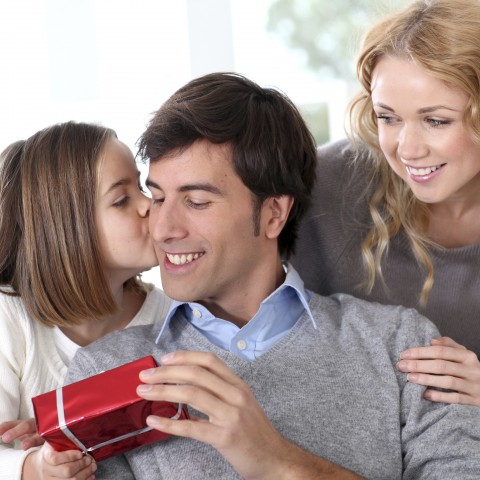 Do you know how Brazilians celebrate Father's Day, and what gifts are most common? Read the Portuguese text below to find out, and find the English translation directly below it.
—
Nesse dia, a maioria dos filhos compra um presente para o seu pai, escrevem cartas ou cartões de agradecimento e planejam um dia diferente e especial. A maioria dos filhos procuram um presente do gosto do pai. Entre os presentes mais comuns estão roupas ou perfumes.
Nas escolas, as crianças normalmente preparam um presente na sexta-feira e levam para casa para presentear seus papais. Algumas escolas também organizam recitais e apresentações especialmente para os papais.
E, no domingo, prepara-se um almoço especial, e se aproveita o dia entre a família para passear ou fazer o que o pai quiser. Afinal, esse dia todos querem agradar o seu pai!
É muito comum no Brasil filhos com o sobrenome "Junior," "Filho" e netos que se chamam "Neto," para honrar o nome do seus progenitores, como João da Silva Filho ou Pedro Soares Oliveira Junior ou José da Costa Machado Neto.
—
On this day, most children buy a gift for their father, write letters or cards of thanks, and plan to spend the day in a unique and special way. Most children hunt for a present their father will like. Among the most common choices of gifts are clothes or men's cologne.
In school, the kids usually prepare a gift on the preceding Friday and take it home to give to their dad. Some schools also put on special concerts and shows for the fathers.
Then, on Sunday, a special lunch is prepared, and the father can take advantage of the day with his family for an outing or whatever other activity he chooses. After all, on that day everyone wants to please dad.
It is very common in Brazil for sons to have "Junior" or "Son" (or grandsons) to have "Grandson" added to their names as a mark of respect for their father's name. For example, João da Silva Filho with Filho meaning "the son," or Pedro Soares Oliveira Junior or José da Costa Machado Neto with Neto meaning "the grandson."
4. Three Generations
Do you know any sayings that mention the three generations—father, son, and grandson?
"Dad is rich, son is noble, grandson is poor." This saying relates to the difficulty of maintaining inheritance, wealth, and success through many generations.
5. Vocabulary You Should Know for Father's Day in Brazil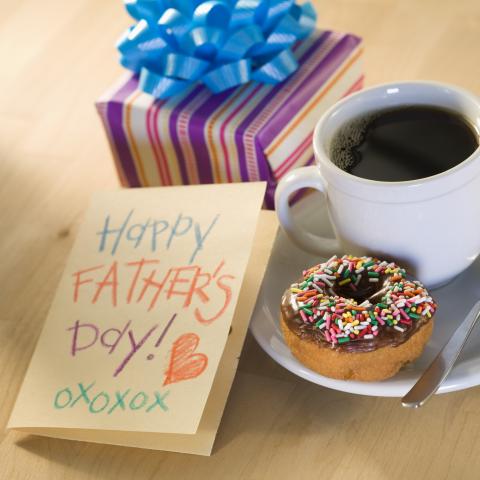 Here's some vocabulary you need to know for Father's Day in Brazil!
Domingo — "Sunday"
Pai — "Father"
Filho — "Son"
Filha — "Daughter"
Presente — "Present"
Jantar — "Dinner"
Amar — "Love"
Dia dos Pais — "Father's Day"
Celebrar — "Celebrate"
Vale-presente — "Gift certificate"
Cartão de dia dos pais — "Father's Day greeting card"
To hear the pronunciation of each Portuguese Father's Day vocabulary word, check out our relevant vocabulary list!
Conclusion
We hope you enjoyed learning about Father's Day in Brazil with us! How do you celebrate Father's Day? Let us know in the comments!
To continue learning about the Portuguese language and Brazilian culture, visit us at PortuguesePod101.com, and explore our variety of practical learning tools. Read more insightful blog posts like this one, study free Portuguese vocabulary lists, and download our mobile apps designed to help you learn Portuguese no matter where you are! By upgrading to Premium Plus, you can also take advantage of our MyTeacher program and learn Portuguese with a more one-on-one approach and personalized plan.
Whatever your reasons for being drawn to the Portuguese language, know that with enough hard work and determination, you can master the language! And PortuguesePod101 will be here with you to help.
Feliz dia dos pais! (This means "Happy Father's Day!" in Brazilian Portuguese.)
June 28, 2019
Not everything can be translated. The Biblical story of the Tower of Babel tells of a time when all humans stopped speaking the same language to drown in the confusion of different idioms. The conflicts have spread throughout humankind, which has been dissolved into different tribes.
Indeed, communication is full of perils. Speech is the root of every possible human bond and results in building or destroying bridges. Normally, when a message fails to be transmitted, the consequences aren't good.
This effort to translate is hard enough in daily matters. But what about the untranslatable Portuguese words and those of other languages?
The benefits of learning untranslatable Portuguese words may not be obvious at first sight, but they exist. For one, it's a good way to learn more about the culture of the target country and to understand more about the native speakers' mindset.
That's why you're about to grow as a student with the help of a brand-new list of untranslatable Portuguese words from PortuguesePod101!
Disclaimer
The following words will be presented with a literal translation, which could also be properly called an approximate meaning. Because these are Portuguese words with no English equivalent, right? But we'll do our best to communicate the actual meaning after the literal translation to make it as precise as possible.
Table of Contents
1. Saudade
Literal Translation:
There isn't one.
Meaning:
Feelings of nostalgia and longing for something, someone, or some situation. Normally, these are melancholy feelings, but can also carry joyful undertones.
Example Situations:
To long for a dead relative; missing a childhood object; to miss an ex-partner (or the feelings you felt toward them); to yearn to go back in time to a situation.
Usage in a Sentence:
Sinto saudade dela.
"I miss her."
Que saudades da casa da minha infância…
"Oh, how I long for the house of my childhood…"
When it comes to words often used together with this term, people usually "have" saudade or "feel" saudade.
The feeling can also be expressed as a lament with the help of que: Que saudade da casa da minha infância…
Additional Notes:
Some people see this as one of the most beautiful untranslatable Portuguese words. The word is largely employed in lyrical context, which is probably the best context to learn the many ways it can be used.
Saudade ranges from modern Brazilian music from the end of the 1950s (João Gilberto's Chega de Saudade album) back to the poems of Luís Vaz de Camões (Nascerão Saudades Do Meu Bem, for instance) in the 17th century. These were some of the most important contributions in shaping the pillars of the popular Portuguese idiom that we know today.
Actually, saudade has been present in Portuguese poetry since it began. The medieval cantigas de amigo ("friend songs," or romantic chivalry lyrics) already used the word to describe the feeling of maidens left behind by their knights to die in battles.
So, if you search well enough, you may draw the conclusion that this is not only a very old and beautiful word, but also one of the most popular untranslatable words in Portuguese.
2. Fado
José Malhoa's painting "Fado" (1910) depicts a working class Portuguese couple in a moment of artistic contemplation.
Literal Translation:
"Fate"
Meaning:
Besides being a less popular translation for "fate," fado is the name of a popular melancholic Portuguese music genre.
Example Situation:
The most common use of fado is in fado lyrics, such as Tudo isto é fado by poet Aníbal Nazaré, and it was made famous by the voice of Portuguese singer Amália Rodrigues:
Almas vencidas/Noites perdidas/Sombras bizarras(…)/Amor ciúme/Cinzas e lume/Dor e pecado/Tudo isto existe/Tudo isto é triste/Tudo isto é fado(… )
"Beaten souls/Lost nights/Bizarre shadows(…)/Love jealousy/Cinders and lights/Pain and sin/All this exists/All this is sad/All this is fado(…)"
Usage in a Sentence:
Fado can be used with and without musical context, though the latter is much less common.
When the word is used in lyrics, it can depict both the song genre and fate, depending on the situation.
Additional Notes:
Exposure to fado singers' and instrumentalists' works will not only lead you to find popular poetry and more interesting untranslatable Portuguese idioms. It will also present to you the unique universe of Moorish and European musical expression and instruments, blended into Portugal's modern musical pride.
Also, you'll certainly find some of the most beautiful Portuguese words and phrases we need in English.
3. Gostosa
Literal Translation:
"Tasty"
Meaning:
To use gostosa is similar to using "hot" to describe an attractive woman. It can also be used for men, adapted to gostoso.
Example Situation:
Gostosa is an adjective and one of the funny untranslatable Portuguese words on this list. But as you may have imagined, to call someone "tasty" can be perceived as very vulgar by the person receiving the compliment.
An example situation for the appropriate use of this word would be in a context of informality and intimacy. It's sexy talk. For instance, if used during flirting, gostosa normally would not be employed to establish first impressions—don't be a jerk.
Usage in a Sentence:
Já te disseram que você é bem gostosa?
"Did someone ever tell you that you're very hot?"
4. Tapioca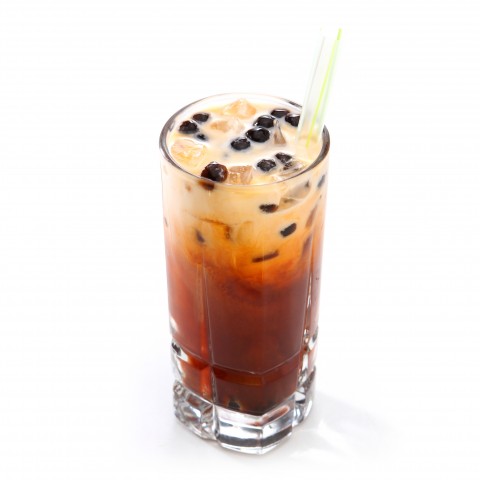 Literal Translation:
There isn't one.
Meaning:
It's a type of edible flour made of manioc, but the word is normally used to describe a fine pancake recipe prepared with this flour and various types of fillings.
Example Situation:
Tapioca is a noun, which means it can be qualified by adjectives. The most common ones for an interested gourmand would be doce or salgado ("sweet" or "salted"), since these are the flavors offered when ordering one.
Despite the choice of fillings, there aren't many ways to prepare tapioca: mostly, it's fried (frita) in a pan without oil. But you might find other ways to serve it, since it's growingly incorporated into other plates and candies. For instance: dadinho de tapioca ("little tapioca dice" ) or sorvete de tapioca ("tapioca ice cream").
Usage in a Sentence:
Esta tapioca com manteiga está deliciosa, mas prefiro com recheio doce.
"This buttered tapioca is delicious, but I'd rather eat one with a sweet filling."
Additional Notes:
This isn't one of the hard Portuguese words to learn or use. Indeed, rather than learning this example of untranslatable Brazilian Portuguese words, you're probably better off tasting a sample of tapioca! To savor it is also untranslatable…
This Brazilian delicacy is a native dish and very popular in the Northern and Northeastern regions of the country. In the time of colonization, it was fed to the slaves and also served as food for settlers. Presently, it's a "trendy" option for snacks and sandwiches among gym enthusiasts, since it can be prepared as a very thin yet consistent and energetic pancake, and filled with "healthy" ingredients.
5. Oca
Niemeyer's Oca building is inspired by primordial native constructions
Literal Translation:
There isn't one.
Meaning:
An indigenous dwelling made out of wood and vegetable fibers—typically found in Brazil.
Don't confuse this word with the Portuguese translation for "hollow," which is pronounced "oh-kah." The word in question here should be pronounced with an "open o" (like in the word "rock").
Example Situation:
Consisting of three letters, this is probably one of the least hard Portuguese words to learn from this list. It's normally employed in native contexts.
Usage in a Sentence:
The word is typically used to describe indigenous houses, and not in connotative manners. A group of ocas can be called an aldeia.
Additional Notes:
The format of an oca is rounded and it can vary in size. To imagine one, you just need to picture a coconut sunken halfway into the ground.
The form of the oca has served as inspiration for modern architectural structures in Brazil. The most famous one is Oscar Niemeyer's Oca in the Ibirapuera Park, in São Paulo. It's a museum for small- to medium-sized expositions.
6. Xodó
Literal Translation:
There isn't one.
Meaning:
The dearest one; the loved one
Example Situation:
Xodó can be used to refer to different types of people for whom the speaker feels tenderness. Relatives, especially children, can be xodós. For example, a grandson can be a grandmother's xodó, and vice-versa. Pets, dear objects, and hobbies can be xodós as well.
Finally, this word can also be applied in a dating context as a synonym for a valentine or a dear one.
Usage in a Sentence:
Xodó is a popular example of untranslatable words in Portuguese vocabulary. It should be used in informal register.
An example of the expression's usage in a dating context is Dominguinhos' song Xodó, also interpreted by Luiz Gonzaga. This forró singer is among Brazil's most famous musicians of all time. The chorus of the tune is as follows:
Eu só quero um amor/Que acabe o meu sofrer/Um xodó pra mim/Do meu jeito assim/Que alegre o meu viver
"All I want is a valentine/That will end my suffering/A valentine for me/Just the way I like it/That will lighten up my living"
The term can also refer to the relationship itself, not the valentine.
Other examples outside of the dating context are:
Ele tem um xodó tremendo pelo carro.
"He is tremendously in love with his car."
(Note that the "relationship" meaning is employed in this case, but in a connotative manner.)
A garotinha era o xodó do professor de História.
"The little girl was the dearest of the history teacher."
7. Desbundar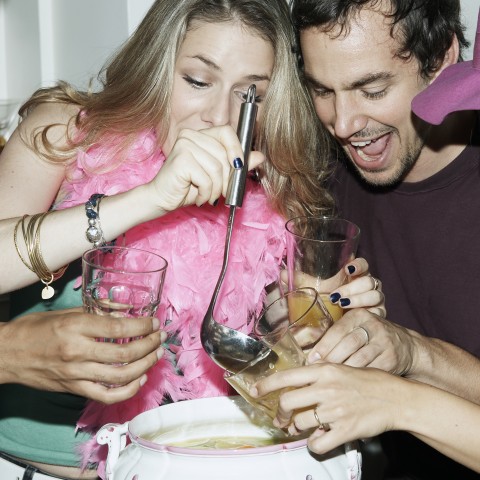 Literal Translation:
There isn't one.
Meaning:
This is one of the most complex untranslatable Portuguese words on this list. Essentially, this verb is equivalent to "dazzle"…but not only that. It also carries behavioral tones that are not encompassed by "dazzle." For example, desbundar can refer to losing control, becoming inebriated, or taking to deviant sexual behavior.
Finally, to free yourself from social constraints in general can be described as desbundar (the verb) or desbunde (the noun, which is the liberating act itself).
Example Situation:
Someone at a party after their fourth glass of caipirinha is ready to desbundar—if they haven't already.
Usage in a Sentence:
Beatriz desbundou de vez após consumir tanta droga.
"Beatriz has lost track completely after consuming so many drugs."
O turista desbundou quando viu o Rio Amazonas.
"The tourist was bedazzled by the sight of the Amazonas River."
Additional Notes:
Desbundar and desbunde are more examples of why untranslatable Portuguese terms are somewhat hard for foreigners to understand fully, even after they learn the general idea. Foreign speakers lack certain cultural information, which is sometimes hard to get.
We've already commented on musical and literary repertoire related to other words. In this case, desbunde (in the sense of liberation or losing track of reality) was popularized in the context of the Brazilian dictatorship of the 1960s. That was when desbunde got this sense among artists who were experimenting with cultural norms, sexual liberation, and aesthetic modernization.
8. Cafuné
Literal Translation:
There isn't one.
Meaning:
Running your fingers through one's hair
Example Situation:
Though it may seem like a romantic gesture, a cafuné is a normal form of affection in Brazil among friends and relatives. Though it can certainly be used in a romantic context as well.
Usage in a Sentence:
Vem cá me fazer um cafuné.
"Come here and give me a cuddle."
9. Ouvido e orelha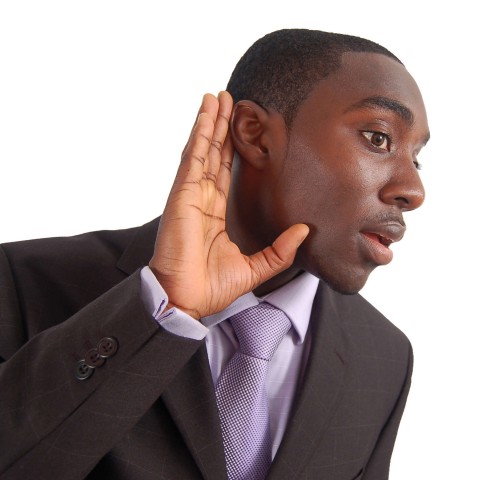 Literal Translation:
"Ear" and…"ear"
Meaning:
This may come across as something odd.
Ouvido stands for the inner part of the ear (the ducts inside the tiny hole of the ear), whereas orelha is the outer part of the ear—its "structure."
Example Situation:
Typically, when it comes to hearing something or having pain in the ear, the speaker will refer to the ouvido.
When talking about the physical structure of the ear, the part seen by the eyes, the speaker will talk about orelha.
Usage in a Sentence:
Vou ao médico, pois estou com dor de ouvido.
"I'm going to the physician because I feel pain in my ear."
Levei uma bolada na orelha e agora ela está vermelha como um pimentão.
"They've kicked the ball against my ear and now it is red as a pepper."
Additional Notes:
Someone with large ears is often called orelhas de abano ("fan ears").
Someone with good hearing skills is considered to have ouvidos de tísico or ouvidos de tuberculoso (both synonyms for "tuberculous ears").
10. Anteontem
Literal Translation:
"Before yesterday"
Meaning:
It is the day before yesterday.
Example Situation:
Actually, an English speaker can find an equivalent for this word in "ereyesterday." But since this form is extremely archaic, we consider anteontem to be one of the important untranslatable Portuguese words for new learners.
Anteontem is freely and often used in Portuguese conversations not only in Brazil, but also in Portugal, Angola, Mozambique, and Guiné-Bissau.
Usage in a Sentence:
Você deveria ter feito a reserva anteontem…
"You should have done the reservations the day before yesterday…"
Ela assistiu um filme terrível anteontem.
"She watched a terrible movie the day before yesterday."
Aonde todos foram anteontem?
"Where did everybody go the day before yesterday?"
Other commonly used verbs that go with anteontem are: comer ("to eat"), tocar ("to play"), jogar ("to play"), and the list goes on.
Additional Notes:
Fun fact: This word is an example of linguistic bricolage in Portuguese. It's the exact combination of antes ("before" ) and ontem ("yesterday").
11. Cadê
Literal Translation:
"Where is"
Meaning:
This is a subtle example of Brazillian Portuguese words you can't translate into English. You most certainly can ask where something is in English. But can you do it in one word? Cadê, also known as quede or quedê, is the contraction of "where is" (onde está) in one word—even though onde está doesn't sound anything close to cadê.
Example Situation:
If you've lost something or want to know where someone is, cadê is the word of choice.
Fun fact: In the late 1990s, Cadê was the name of a Brazilian web search engine, similar to Google.
Usage in a Sentence:
Cadê o chinelo?
"Where is the flip flop [sandal]?"
Cadê Tereza?
"Where is Tereza?"
Additional Notes:
Actually, quede is the contraction of que é de…? which is an archaic way of asking for something's whereabouts. Curiously enough, que é de is the exact equivalent to "what became of…?"
Cadê or quedê are preferable to quede, which can also refer to a sports shoe or a golf caddie. Or you can engage in truly untranslatable Portuguese phrases asking where the caddie is: quede o quede?
12. Caprichar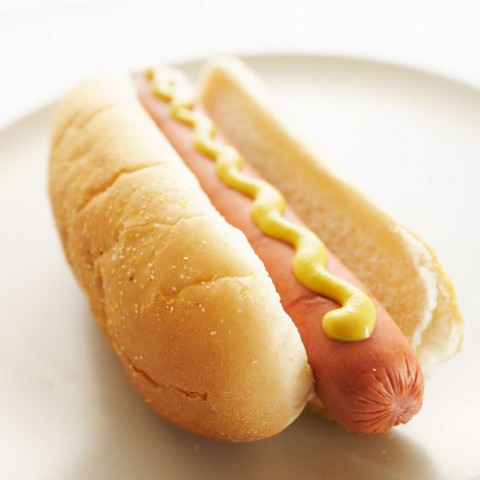 Literal Translation:
"To make it in a whimsical way"
Meaning:
To put effort into something; to execute something well
Example Situation:
This is yet another interesting case of Portuguese words with no English translation. The literal translation of capricho (the noun) would be "whim." In Portuguese, capricho can also mean "whim," actually.
But for some reason, the verb caprichar is different. When someone capricha in something, they're doing it well or at least putting effort into it.
Usage in a Sentence:
Este relatório será apresentado ao chefe, então por favor capriche!
"This report will be presented to the boss, so please make it as good as you can!"
Tem como fazer este cachorro-quente bem caprichado?
"Can you make this hot dog a big and fat one?"
Note that the term has been employed in a connotative manner. A caprichado hot dog would be a big and fat one in the eyes of the speaker. This is what's expected from the snack for it to be the best possible.
Additional Notes:
As you may have noticed, other forms of words can derive from caprichar. The noun capricho is one of them, and the adjective caprichado is another very common example. Either way, all of these words are often employed in colloquial register rather than formal.
13. How PortuguesePod101 Can Help You Learn More Untranslatable Words in Portuguese
A friendly push can lead a beginner or intermediate speaker to a truly clear path of knowledge. In fact, learning a language alone is usually harder than connecting to other people, teachers, and cultures in the process.
PortuguesePod101 is a database that gathers free resources for Portuguese speakers at every level. Our sections and lessons are organized to guarantee a balanced approach to the content. Untranslatable terms in Portuguese will be easier to learn when you combine formal "classroom" teaching and informal, relaxed articles, podcasts, videos, and other learning tools.
Indeed, the MyTeacher feature is one to behold. This fast-track to fluency will give you guidance, one-on-one contact, and personalized feedback to help you improve your Portuguese skills. You'll get to learn Portuguese terms we wish existed in English, and many other important cultural traits that are hard to get elsewhere without going abroad.
Get access to a whole new world of knowledge with PortuguesePod101. We'll give you the tools—you finish the job!
Before you go, let us know in the comments if any of these words were new to you. We look forward to hearing from you!