The transition from beginner to intermediate level is one of the hardest things when learning a new language. Maybe you're already comfortable presenting yourself, asking simple questions, and getting directions in Portuguese. Now it's time to convey more complex ideas, understand conversations with different tenses, and feel at ease speaking the language. This guide to intermediate Portuguese phrases is the perfect tool for getting beyond the beginner level!
This article includes more than 50 intermediate Portuguese phrases for informal and formal conversations. Learning these phrases will ensure you always have ready-to-go sentences to use in various situations—it will also help you see how to create your own phrases using similar structures. By the time you're done reading, you'll be able to reminisce about the past, explain your choices, make recommendations, and more. We've even included sample dialogues to make it easy to understand!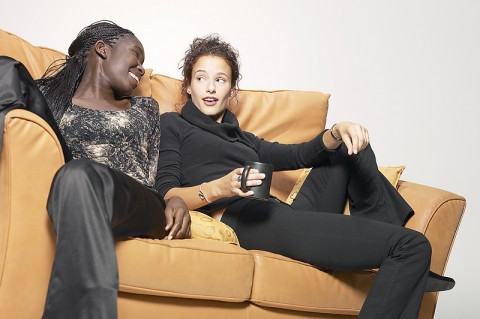 Interesting conversations, here we go!
Table of Contents
1. Talking About the Past: Experiences and Stories
As a beginner, you focused a lot on learning the present tense. It really is a great way to get started because it helps you become familiar with many verbs in their simplest form. But to have better conversations in Portuguese, you'll need to know how to use the past tense. This way, you'll be able to tell stories, share past experiences, and talk about what you've done and felt before. 
The sentences below provide a blueprint to some useful patterns using the past tense. You can always use different nouns and verbs to tell your own anecdotes. 
Passei uma noite muito agradável.
I had a very pleasant evening.
Literally: I spent a very pleasant night.
Me diverti muito com você.
I had a lot of fun with you.
Ontem eu encontrei uma carteira na rua.
Yesterday, I found a wallet in the street.
Aquele foi o pior dia da minha vida.
That was the worst day of my life.
Quando eu era criança, eu não tinha medo de altura.
When I was a kid, I wasn't afraid of heights.
Literally: When I was a kid, I didn't have fear of height.
Eu já viajei para o Japão.
I have already traveled to Japan.
Teve uma vez que eu me perdi na floresta.
Once, I got lost in the forest.
Literally: There was one time when I lost myself in the forest.
No ano passado, comecei a aprender a tocar piano.
Last year, I started to learn how to play the piano.
Literally: In the last year, I started to learn to play piano.
Já faço aulas de dança há seis meses.
I've been taking dance lessons for six months.
Literally: I already take dance lessons for six months. 

Notice that the sentence in Portuguese uses the verb in the present tense, since the action began in the past but is still ongoing.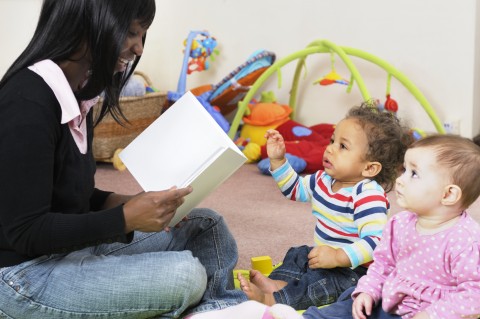 Um dia, ela entrou na floresta encantada. ("One day, she entered the enchanted forest.")
➜ Do you need a refresher on Portuguese verb conjugations and tenses? Check out this article for a complete guide.
2. Talking About the Future: Making Plans
To make plans, you can either 1) use one of the present tenses with a time-indicating word or 2) use the future tense. 
In this section, we have included phrases for both formal and informal scenarios. The vocabulary is slightly different, as is the way the verbs are used. That happens because, when speaking informally in Brazilian Portuguese, the future tense of the auxiliary verb ir ("to go") is used with the infinitive form of the main verb. In formal situations, it's more common to use the verb in the future tense.
For example:
Informal: Você vai viajar amanhã? ("Will you travel tomorrow?")
Formal: O senhor viajará amanhã? ("Will you travel tomorrow [sir]?")
Formal situations
Nós iremos discutir este assunto na reunião desta tarde.
We will discuss this matter in this afternoon's meeting.
É possível agendar uma consulta para semana que vem?
Is it possible to schedule an appointment for next week?
Podemos marcar uma reunião por Zoom na próxima semana para discutir os detalhes.
We can arrange a meeting by Zoom next week to discuss the details.
Podemos remarcar a apresentação.
We can reschedule the presentation.
O que o senhor / a senhora fará neste final de semana?
What will you do this weekend?
Literally: What will the sir / the lady do on this weekend?
Casual situations
O que você vai fazer neste fim de semana?
What are you going to do this weekend?
Vamos marcar algo!
Let's schedule / arrange something!
Vamos combinar um jantar?
Let's arrange a dinner?
Nos vemos no sábado?
See you Saturday?
Literally: See ourselves on Saturday?
Você tem tempo para sair hoje?
Do you have time to go out today?
Que tal pedir uma pizza esta noite?
How about ordering a pizza tonight?
Literally: What about ask a pizza tonight?
Posso levar meu namorado / minha namorada?
Can I take my boyfriend / girlfriend?
Vou deixar para a próxima.
I'll leave it for next time.
Literally: I'll leave it for the next.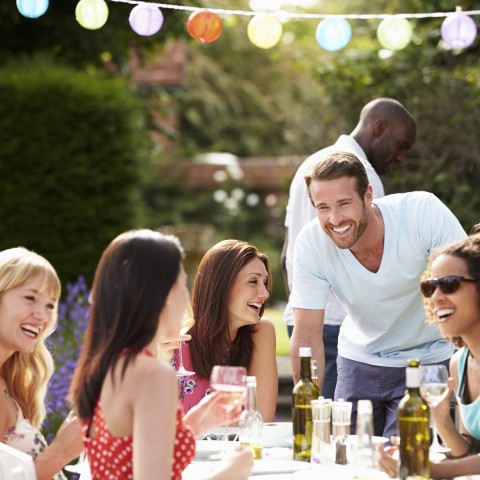 Vamos celebrar esta tarde!("We will celebrate this afternoon!")
3. Giving Explanations and Reasons
Many times, when telling a story or having a conversation, we need to explain the "why" behind our decisions. You can easily do this—and level up your sentences—by using one of the numerous Portuguese conjunctions available to you! 
After all, being able to make our motivations clear is super important in connecting with people. At the same time, learning these intermediate Portuguese phrases and patterns will allow you to understand the reasons and explanations that people give you.
Eu contei a verdade para a professora, porque eu não gosto de mentir.
I told the truth to the teacher because I don't like to lie.
Nós temos que pensar nos prós e contras.
We have to think about the pros and cons.
Eu vou esperar pelo outro ônibus, então temos tempo para conversar.
I will wait for the other bus, so we have time to talk.
É bom que você não quebre nada, senão terá que pagar.
You better not break anything; otherwise, you'll have to pay.
Literally: It's good that you don't break anything; otherwise, you'll have to pay. 
Eu acho que você tomou a decisão certa, sabe por quê? Porque você seguiu sua intuição.
I think you made the right decision. Do you know why? Because you followed your intuition.
Literally: I think you took the right decision. Do you know why? Because you followed your intuition.
Como você demorou para chegar, já fiz o jantar.
Since you took so long to arrive, I already made dinner.
Tome cuidado para não cair. 
Be careful not to fall.
Literally: Take care not to fall.
Este filme é o meu preferido! Primeiramente, tem esse ator que é muito bom. Em segundo lugar, a trilha sonora é maravilhosa. E em terceiro lugar, sempre me faz sorrir.
This movie is my favorite! First, there is this actor who is very good. Second, the soundtrack is wonderful. And third, it always makes me smile.
In Portuguese, there is a word for "firstly" (primeiramente) but not for "secondly," "thirdly," etc. 

Instead, we use an expression: em segundo lugar (literally "in second place"), em terceiro lugar (literally "in third place"), etc.

You can also use the expression for "firstly" (em primeiro lugar).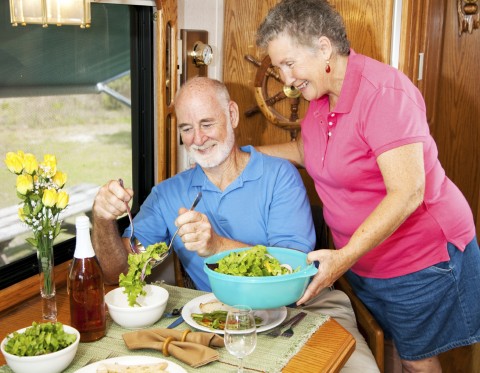 Você tem que comer salada para manter sua saúde. ("You have to eat salad to maintain your health.")
➜ There are many conjunctions in Portuguese for expressing causality and adding information. Take a look at this handy guide to conjunctions to learn how to use them and polish your intermediate Portuguese phrases.
4. Making Recommendations and Criticisms
Likes and dislikes are common topics of conversation, especially when you first meet someone. People may want to know your favorite book, color, or local restaurant. Maybe you'll even want to give recommendations or let people know to steer clear of an establishment. 
The following Portuguese phrases for the intermediate level are perfect for these situations. Once again, remember that you can always swap out words when using these sentence patterns in order to make all kinds of recommendations or complaints. 
Este é o meu cabeleireiro preferido.
This is my favorite hairdresser.
Literally: This is my preferred hairdresser.
Esta é a minha praça favorita.
This is my favorite plaza.
To talk about your preferences, use either the adjective favorito ("favorite") or preferido ("preferred"). Remember that these adjectives have to agree in gender and number with the noun. 
O meu livro favorito é Harry Potter e o Prisioneiro de Azkaban. ("My favorite book is Harry Potter and the Prisoner of Azkaban.")
A minha sorveteria preferida fechou. ("My favorite ice cream shop closed.")
As minhas atividades favoritas são correr e cozinhar. ("My favorite activities are running and cooking.")
Você tem que experimentar / provar isto! É a melhor torta que eu já comi!
You have to try it! It's the best pie I've ever had!
Literally: You have to experiment / to taste this! It's the best pie that I've already eaten!

You can use these two verbs interchangeably to talk about trying food. 
Minha família amou este parque de diversões! Com certeza voltaremos.
My family loved this amusement park! We will definitely be back.
Eu não recomendo este dentista. O atendimento deixou muito a desejar.
I do not recommend this dentist. The service was disappointing.
Literally: I do not recommend this dentist. The service left a lot to be desired.
Evite comprar roupa naquela loja: é cara e as roupas não são de qualidade.
Avoid buying clothes in that store: It's expensive, and the clothes aren't of (good) quality.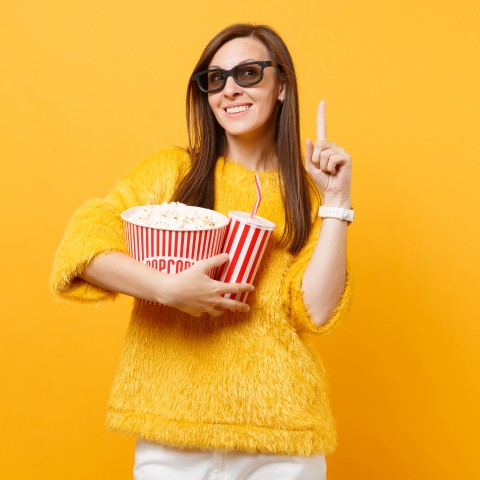 Assistir filmes é a minha atividade favorita! ("Watching movies is my favorite activity!")
➜ Being able to talk about your likes and dislikes is an essential skill—it makes for interesting conversations and allows us to actually get to know other people. Be sure to check the resources available on PortuguesePod101.com to master this topic!
5. Reacting to Everyday Conversations
It's time to see sample dialogues using some of the sentences we've covered today, as well as some new phrases. To make things more interesting, each sample dialogue includes a reaction. By learning Portuguese phrases for reacting to statements, you'll be able to have more natural conversations!
1 – Excitement
A: Eu já viajei para o Japão. ("I have already traveled to Japan.")
B: Ai, que demais! E você gostou? ("Oh, how awesome! And did you like it?")
A: Comprei este vestido em promoção. ("I bought this dress on sale.")
B: Legal! Ele é lindo! ("Cool! It's pretty.")
Other expressions you can use to convey excitement:
Boa! ("Good one!")
Oba! or Eba! ("Yay!")
Que bom! ("That's good!")
Demais! ("Awesome!")
2 – Disbelief and Surprise
A: Eu perdi minha carteira na festa. ("I lost my wallet at the party.")
B: Sério? Não pode ser! Ela caiu do seu bolso? ("Seriously? It can't be! Did it fall out of your pocket?")
A: Ela vai perder o voo, ainda está presa no trânsito. ("She's going to miss her flight; she's still stuck in traffic.")
B: Você só pode estar brincando! ("You have got to be kidding!")
Other expressions for reacting with surprise or disbelief:
É mesmo? ("Really?")
Caramba! (This can be used as "Darn!" but also to express surprise, similar to "Oh my!" or "Wow!")
Nossa Senhora! (Literally, it means "Our Lady," and it refers to the religious figure Our Lady of Aparecida. Very commonly used as "Oh my!" or "Gee!")
Nossa! ("Oh my!" This is a shortened version of the previous expression.)
Meu Deus! ("My God!")
Meu Deus do céu! ("My God in Heaven!")
3 – Bad News
A: Como você demorou para chegar, já fiz o jantar. ("Since you took so long to arrive, I already made dinner.") 
B: Desculpa, eu achei que ia chegar mais cedo. ("Sorry, I thought I was going to arrive earlier.")
A: Minha mãe quebrou a perna. ("My mom broke her leg.")
B: Ah não, sinto muito! Espero que ela melhore logo. ("Oh no, I'm sorry! I hope she gets better soon.")
A: Nos vemos no sábado? ("See you Saturday?")
B: Não posso, tenho que estudar. ("I can't; I have to study.")
A: Que pena! Fica para a próxima, então. ("What a pity! Next time, then.")
4 – That's Annoying
A: A minha sorveteria preferida fechou. ("My favorite ice cream shop closed.")
B: Que droga, era a melhor da cidade! ("Shoot, it was the best in town!")
A: Vamos ter que cancelar a festa porque vai chover o dia todo. ("We're going to have to cancel the party because it's going to rain all day.")
B: Que saco! Já estava animada para ver todo mundo. ("Darn it! I was already excited to see everyone.")
→ Que saco! can also be used to indicate that something is boring, as in "How boring!"
6. Be Polite: Etiquette Phrases
Whether you're in a casual situation with friends or in a formal business setting, polite etiquette phrases can improve the mood. It's a good idea to learn these sentences so you can use them with coworkers, for example. At the very least, by becoming familiar with them, you'll understand when people are being polite to you! Below are some basic Portuguese phrases for intermediate learners who want to make a great impression. 
Bom apetite!
Enjoy your meal!
Literally: Good appetite!
Olá, como posso ajudar? 
Hello, how can I help?
Se precisar de ajuda, é só me chamar.
If you need help, just call me.
This phrase has a more informal tone, and you might hear it in department stores, for example.
Estou à sua disposição.
I am at your disposal.
In more formal establishments, the staff will use this phrase instead of the previous one.
Bem-vindos à nossa casa!
Welcome to our home! [plural]
Sinta-se à vontade. 
[Formal]
Fique à vontade. 
[Informal]
Make yourself comfortable.
Make yourself comfortable.
Literally: Feel at ease.
Literally: Stay at ease.
Sintam-se em casa.
Make yourself at home.
Literally: Feel at home.
Saúde!
Bless you!
Literally: Health!

You can say saúde when someone sneezes. Saúde is also used when making toasts!
Boa viagem!
Enjoy your trip!
Literally: Good travel!
Na expectativa de um contato seu. 
[Formal]
Waiting for your contact.
Literally: In the expectation of your contact.
Aguardo sua resposta. 
[Formal]
Fico no aguardo. 
[Informal]
I look forward to your reply.
I look forward to your reply.
Literally: I await your reply.
Literally: I stay in wait.
Volte sempre.
Thank you for your business.
Literally: Come back always.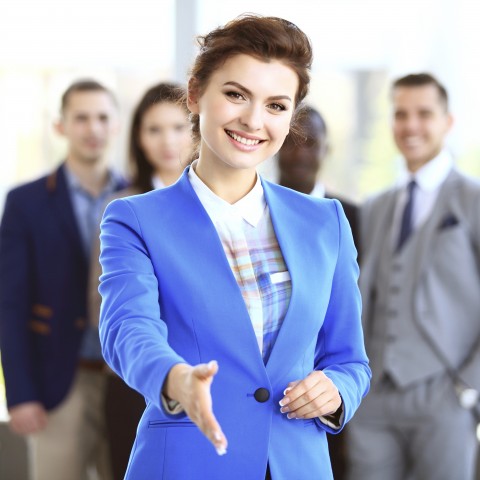 Being polite in business settings is a key to success.
7. Continue Learning Portuguese with PortuguesePod101
Are you ready to put these handy Portuguese phrases to the test? Start using them in your conversations, and see just how much more you'll be able to communicate. Remember to not only use the phrases we presented today but make them your own by swapping out nouns and verbs. 
Do you think we missed any useful intermediate Portuguese phrases? Has this article been useful in helping you improve your Portuguese as an intermediate learner? Drop us a comment below to let us know. We'd love to hear from you! 
Before you go, explore some of the amazing free Portuguese resources we have prepared for you, and try out any of the Portuguese vocabulary lists available on PortuguesePod101.com. Go ahead and choose your favorite tools to expand your learning opportunities.
If you want to take your learning experience further, create your free lifetime account today. Members of PortuguesePod101.com get access to the largest language lesson library in the world, with thousands of real lessons and reviews by real teachers. Perfect for anyone who wants to learn from anywhere, feel motivated, and be ready to speak Portuguese with confidence.
February 17, 2022
Are you an avid podcast listener? If your answer is a resounding yes, maybe you're already making the most of this booming form of media to accelerate your language learning. But if you're not yet listening to podcasts to learn Portuguese, we have news for you! 
With minimal effort, you can start putting your idle hours of commuting to work or doing house chores to great use. Podcasts can provide you with a daily dose of Portuguese learning while making you laugh or expanding your horizons on a variety of topics—and all of that mostly for free.
There are many reasons podcasts are so popular right now, with new ones popping up every day—including in the field of language learning. For one, many people are auditory learners. And even if that's not the case for you, exposure to dialogue from native speakers is always helpful. 
But with so many Portuguese-language podcasts out there, how can you find the best place to start? In this article, we will help you understand why podcasts can be such a great tool to have in your Portuguese learning arsenal and how to make the most of them. By the time we're done, you'll also have an easy-to-access list of twelve Portuguese podcasts to choose from, whatever your current level. 
Grab your phone or your computer, put on some nice earphones, and let's press play!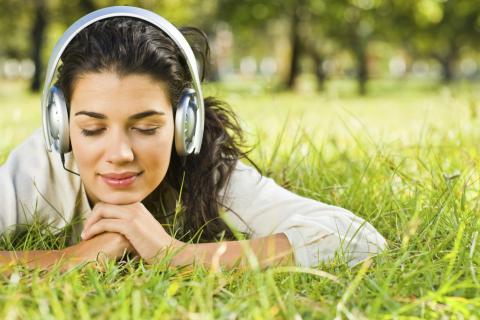 Active listening is a powerful tool for language learning.
Table of Contents
1. Benefits of Using Podcasts to Learn Portuguese
We've already talked a big game about podcasts and how useful an addition they'll be to your Portuguese learning routine. But I'm sure you want to see the receipts, right? Let's dive into the benefits of listening to podcasts and the advantages of using them to learn Portuguese.
Transform any time into learning time.
We all have those moments when we aren't really concentrating on what's going on around us. Those moments might be commutes (during which we just watch people and listen to music) or maybe something mundane like household chores. 
Multitasking is not always the best idea when trying to achieve something, but listening to podcasts is a notable exception. Podcasts allow you to fill those hours of manual or repetitive activities with something fun and useful! 
Think about it: How many hours do you spend every month working out, sitting in traffic, or cleaning the house? If you devote even just a fraction of that time to learning Portuguese with podcasts, you'll be giving yourself a huge boost.
There is something for everyone.
Podcasts have never been more popular—including in Brazil, Portugal, and other lusophone countries. As a result, there's an ocean of options to choose from. 
Are you a history buff or a news addict? Maybe you prefer to laugh when listening to podcasts. Or perhaps you're looking for an educational host who explains grammar and vocabulary. Trust us: There are podcasts available for all tastes, and then some!
In practice, this means that you can make your Portuguese learning experience more enjoyable by finding something you actually like. Once you do, you'll find yourself looking forward to the next episode and to that next dose of Portuguese.
There are podcasts suited to all levels.
Similarly, you're sure to find podcasts that fit your Portuguese level. After all, you don't want to listen to something too easy and end up getting bored with it. It also isn't a good idea to choose anything too complicated; that will make you want to give up.
Most podcasts are suitable for a range of levels. For example, there are Portuguese podcasts for beginners that will sometimes get into intermediate-level vocabulary. This is great because you won't be constantly stuck on the same level. Listening to challenging but still understandable episodes is going to take you out of your comfort zone without overwhelming you.
And the best part? You'll never hit a brick wall! Even when you achieve an advanced level, you can continue using Portuguese podcasts to practice. There are thousands of podcasts targeting native speakers, and you can listen to them to avoid getting rusty.
You can work on many skills at once.
Listening, by itself, won't make you fluent. But oh boy, it can help on the way there! More specifically, listening to Portuguese podcasts is a way of getting lots of exposure to the language. This, in turn, can help you:
Practice your pronunciation by repeating some parts after the hosts
Get you familiar with the cadence and speed of the spoken language
Expand your vocabulary on particular topics 
Learn words used in daily conversation
Pick up new slang words or expressions used by locals
Prepare to participate in real-life conversations with native speakers by boosting your listening skills
They're wallet-friendly.
Many podcasts (as well as their respective platforms) are free to access. Most of the time, premium services are offered as well, such as access to transcripts or ad-free episodes. You can decide how much you want to invest in your Portuguese learning—but it's nice to be able to get started for free!
Laugh and learn with the right podcast for you.
2. The 12 Best Portuguese Podcasts for All Levels
1 – Todo Mundo Pod
This podcast offers two options for listeners. On their website, you can find English episodes with basic Portuguese tips. But if you feel comfortable listening to episodes entirely in Portuguese, then you can dive into Brazilian culture, interesting expressions, and other curiosities. Everything is explained with clear pronunciation that is great for beginners and intermediate learners. 
There are approximately two new free episodes every month—one in English and one in Portuguese—and almost 200 episodes in the archives. 
2 – Practice Portuguese 
Level: Beginner to

Intermediate

Theme: Teaching Podcast
Free content + Premium content
This is an ideal European Portuguese podcast for beginners and intermediate learners. Their website includes a lot of resources, including vocabulary lists, explanations of the expressions used, and (for paid members) transcripts. Most of the content features intermediate-level dialogues, but the hosts' explanations in English make it accessible for beginners. 
Each episode will bring you a dose of European Portuguese pronunciation and vocabulary, as well as some cultural information about Portugal. 
3 – PortuguesePod101
Of course, we couldn't leave PortuguesePod101 off this list. With audio content spanning all levels, PortuguesePod101 is tailored to Portuguese learners and designed to guide you to fluency. We explore a variety of topics in hundreds of lessons. With us, you'll learn grammar theory, be exposed to ample vocabulary, and discover information about the Brazilian (or Portuguese) lifestyle with native speakers.
There are also many resources you can explore, from the free vocabulary lists to premium, personalized guidance with a Portuguese-speaking teacher.
4 – Portuguese Lab
Tune in for dialogues and grammar tips in European Portuguese. On their website, it's possible to filter by level or by type of episode, from lessons on vocabulary and phrases to stories. For beginners, the explanations in English will guide you through the grammar. If you're at an intermediate or advanced level, you can benefit from the fully-Portuguese lessons. 
Although the episodes are short, the podcast is updated weekly; there are already hundreds of published recordings for you to listen to. 
5 – Brazilianing – Brazilian Portuguese
This is another good option for beginners who are learning Brazilian Portuguese with podcasts, especially those who want to learn more about the country and the culture. Some previously covered topics include travel tips, local festivities, and dining out in Brazil.
The host speaks in clear and slow Portuguese, and she uses English to explain some concepts, making this an ideal podcast for beginners. New episodes drop almost every week, and episode transcripts are available on the website. 
6 – Carioca Connection
Featuring a Brazilian host and an American host, this podcast brings you the perspectives of both a native Portuguese speaker and an (already advanced) Portuguese learner. With an emphasis on pronunciation, the conversations are laid-back and varied. 
As a bonus, this podcast will teach you all about the carioca way of speaking. So if you like the accent from Rio de Janeiro, this is the show for you. 
There are five seasons already available. On their website, you can purchase worksheets with transcripts, grammar and vocabulary notes, and more.
7 – Fala Gringo
Learn about Brazilian culture with Fala Gringo. Each episode covers an interesting topic that you might not hear much about in other podcasts. The host also explains expressions and gives Portuguese tips to help you improve your fluency. 
This podcast doesn't shy away from heavier topics like xenophobia in Brazil, racism, and what it means to be Brazilian. Since the podcast is entirely in Portuguese, it's a good option for intermediate and advanced learners who feel comfortable with faster-paced recordings.
There are new episodes of Fala Gringo every month. Some transcripts are available for free, and the most recent ones are available for premium subscribers.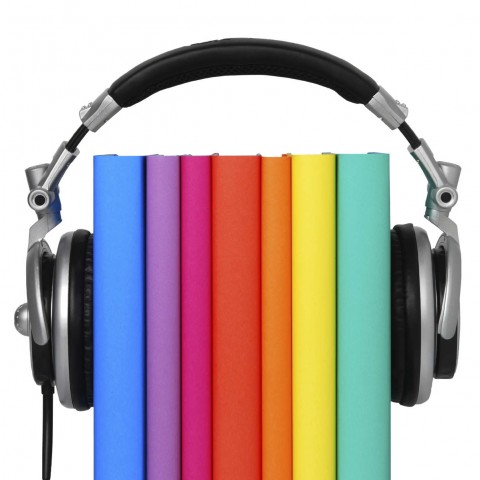 Put theory into practice by listening to podcasts in Portuguese.
8 – Speaking Brazilian Podcast
Level:

Intermediate

to

Advanced

Theme: Teaching Podcast
Free content + Premium subscription 
Listen to a native Portuguese speaker at a natural speed with episodes that alternate between a variety of topics and formats: tips and explanations of vocabulary or grammar, cultural topics, and conversations with guests. This is a good Portuguese podcast to try if you want to improve your pronunciation.
New episodes come out every Wednesday. Free and paid resources are available on their website.
9 – Escriba Cafe
Escriba Cafe has been around for a long time, since 2014. This popular Portuguese history podcast tackles global, historical topics. So if you're interested in learning about world history while practicing Portuguese, this is a great option! The host uses slow, clear pronunciation, and the variety of topics will expose you to a diverse vocabulary. 
New episodes are no longer coming out regularly, but the show is still running. With so many years of activity behind it, there are many hours of content to listen to. 
10 – Não Inviabilize
Level:

Advanced

Theme: Stories
Free content + Extra episodes for paying supporters
Não Inviabilize is a recent—but already popular—Brazilian podcast that features real-life stories told by the host. The pronunciation is clear, and the host uses familiar language that includes plenty of slang and local expressions. From love stories to thrilling experiences and embarrassing chronicles, this podcast is sure to put a smile on your face—with a Brazilian Portuguese twist. 
And the best part: There are three new episodes every week!
11 – A Minha Vida Dava um Filme
Level:

Advanced

Theme: Stories
Free content
Advanced European Portuguese learners can tune in each week to hear a variety of conversations about life and movies. With a different guest in each episode, this podcast will expose you to different European Portuguese accents and slang terms. The conversations are colloquial and fast-paced, and this will definitely help you become more comfortable with the natural flow of European Portuguese. 
There are already over a hundred 1-hour-long episodes for you to binge on.
12 – Café da Manhã
Level:

Advanced

Theme: News
Free content 
Want to have your café da manhã ("breakfast") with a dose of Portuguese and the daily news? Then this podcast from the newspaper Folha de São Paulo is for you! Every day, listen to 20-30 minutes of a dynamic installment that includes interviews and sound bites. The vocabulary is advanced, and although the pronunciation is mostly clear, the speech is fast-paced. If you're up for the challenge, it will definitely advance your Portuguese learning!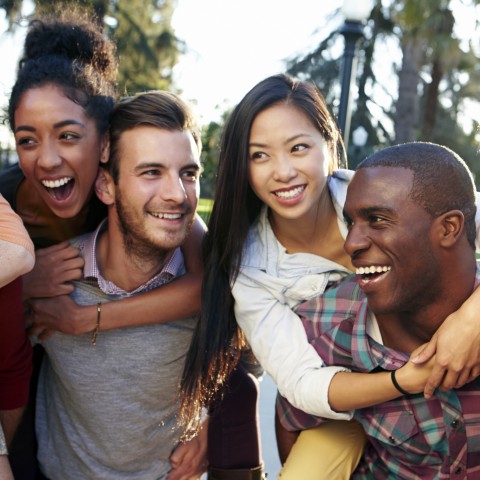 After a while, you'll start feeling like the podcast hosts are your best friends!
3. Tricks and Tips to Help You Learn the Most with Portuguese Podcasts 
If all you do is start listening to podcasts in Portuguese right now, you'll already be giving yourself an advantage. But there are some things you can do to make the experience even more beneficial. Let's discuss the top tips for learning Portuguese more effectively with podcasts.
Choose a topic that truly interests you. Don't make listening to Portuguese podcasts feel like another chore. It should be an interesting activity, a moment you look forward to, and a way to practice the language. So, find podcasts that talk about topics you enjoy—and if some episodes are not your cup of tea, you can always skip them.
Find the right host. Each host has a unique style that makes all the difference. Sometimes you just don't like their voice, and it might make it really hard to focus on what is being said. Or sometimes their accent is not your favorite. But when you do find the kind of host you like, you'll pretty quickly start feeling like you made a new friend! 
Choose a good platform. Make the experience as easy as possible for yourself by finding a platform that has many options available. For example, you can find many of the above-listed Portuguese podcasts on Spotify or Apple Podcasts. These platforms allow you to easily go back or forward a few seconds in the audio, which is always a handy feature.
Pick the right Portuguese variety. Look for podcasts made for the dialect of Portuguese you want to learn. After all, there is quite a difference in pronunciation between European Portuguese and Brazilian Portuguese—not to mention the cultural aspects! So if you're interested in going to Angola or Mozambique, Brazil or Portugal, listen to podcasts made by hosts from that specific place.
Know your level, but also experiment. It's a good idea to understand what your current level of listening comprehension and vocabulary is beforehand. This will help you find the right podcasts from the start. You don't want to be overly comfortable and bored, nor frustrated at being completely lost. But after some time, give yourself permission to explore more advanced podcasts or new topics. By trying to comprehend a difficult (but still understandable) episode, you'll be giving your Portuguese skills a good workout.
Active listening. Since we can listen to podcasts while doing other activities, it's easy to get distracted and not really pay attention to what's being said. Instead of letting it play as background noise, make an effort to follow the conversation. For example, if there is a word or expression you don't recognize, pause and try to infer its meaning from the context. Then, do a quick search to confirm it or understand it better. 
Change the speed as needed. If the host speaks too slowly for you, you can always speed it up and increase the challenge a little. Or if you want to try an episode that's a bit advanced for you, give it a listen at a slightly slower speed. You might be able to handle it with this simple tweak!
Make it a habit. As with most things, constancy is king here. Get some Portuguese exposure every day, even if it's only 10 minutes or less. Soon, you'll find yourself understanding more and more of each episode.
Repeat after the hosts. Podcasts in Portuguese are a perfect tool to practice your pronunciation. If you hear a new word or one that you have been struggling with, listen closely. Pause the audio and try to repeat in the same intonation. Go back a few seconds, listen again, and repeat after the host once more. Do this until you feel confident with your pronunciation. Doing this exercise a few times a day will help improve your speaking skills. 
Read the transcripts. If available, transcripts will come in very handy. You can read along as you listen or just use the transcript to check whether you comprehend everything. It is also a good way to get familiar with grammar structures, as you can take your time to go over the text. Some podcasts (like PortuguesePod101) also provide vocabulary lists with the transcripts, which you can then add to your own vocabulary decks or a notebook.
Engage. Most podcasts have social media profiles or publicly displayed email addresses. That means you can drop the hosts a line to share your thoughts about the podcast or to let them know that they're helping you. Some bigger podcasts might even have communities on Facebook or Reddit, where you can interact with other listeners.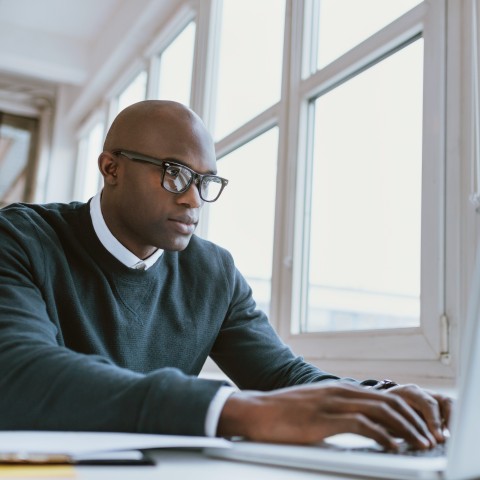 Podcast hosts love hearing about your experience with their shows, so drop them a line!
4. Learn More Portuguese with PortuguesePod101
Have we convinced you to include podcasts in your language learning toolkit? Give it a try and enjoy the results. By following our best practice tips and getting started with the Portuguese podcasts we listed in this article, you will reap the benefits pretty quickly. 
Do you already use podcasts to learn Portuguese? Share some of your favorite ones with us in the comments below!
To take your skills to the next level, continue exploring PortuguesePod101! We provide lots of free Portuguese resources and vocabulary lists for all situations. Go ahead and choose your favorite tools to expand your learning opportunities.
If you want to take your learning experience further, members of PortuguesePod101.com get access to the largest language lesson library in the world, with thousands of real lessons by real teachers. Perfect for anyone who wants to learn from anywhere, feel motivated, and be ready to speak Portuguese with confidence.
January 28, 2022
Learning a language means becoming familiar with a lot of different things: grammar, vocabulary, pronunciation… Each of these elements deserves attention and dedication. But as a beginner, it's easy to feel stuck. Learning some handy and practical Portuguese phrases for beginners is a way to break through the initial roadblocks. 
This is not to say you should overlook the more methodical, step-by-step study of Portuguese grammar. But pairing it with go-to phrases, expressions, and even slang terms can give you the boost you need in your language learning journey. Remember to also watch videos, listen to music, and tune into Portuguese conversations in order to practice your oral comprehension. Along the way, you'll definitely encounter some of the beginner phrases from this article!
Today, you'll learn basic Portuguese phrases you can use in a variety of situations and contexts. For some of the phrases, we have included a literal translation along with the natural translation; this way, you can identify both the practical uses of the phrase and the meaning behind the words. By the time you're done with this article, you'll have the tools you need to greet people and introduce yourself, use polite courtesy phrases, dine, shop, and get help from Portuguese speakers.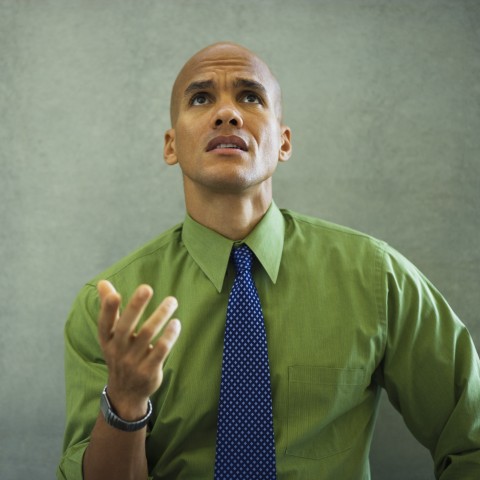 These Portuguese beginner phrases will help you deal with common situations!
Table of Contents
1. Conversation Starters: Greetings and Self-introductions
Picture this: You've just arrived in a beautiful city in Brazil. While you wait for your bus, a fellow traveler smiles at you and says Oi! ("Hi!"). Instead of panicking, stay calm and remember these basic introduction phrases! 
Remember that, in most friendly and informal situations, you can start interactions with oi. Olá! ("Hello!") also works, but it comes across as a bit more formal. 
The following Portuguese beginner phrases will help you continue a quick conversation, present yourself, and say goodbye.
Greetings and Goodbyes
| | |
| --- | --- |
| Bom dia! | Good morning! |
| Boa tarde! | Good afternoon! |
| Boa noite! | Good evening! / Goodnight! |
| | | |
| --- | --- | --- |
| Oi, tudo bem? | Literally: Hi, all well? | Hi, how are you? |
Olá, como você está?
Hello, how are you?
This is a more formal version of Oi, tudo bem?
When greeting, you can always add the name or the title of the person you're talking to. For example: 
Bom dia, Luísa! Tudo bem? ("Good morning, Luísa! How are you?")
Olá professor, como você está? ("Hello, Professor. How are you?")
Tudo bem, obrigado.
Tudo bem, obrigada.
Literally: 
All well, thank you. (masculine)
All well, thank you. (feminine)
I'm well, thank you. (masculine)
I'm well, thank you. (feminine)
Eu estou bem, obrigado.
Eu estou bem, obrigada.
I'm well, thank you. (masculine)
I'm well, thank you. (feminine)
| | | |
| --- | --- | --- |
| Até mais tarde. | Literally: Until later. | See you later. |
| Até mais. | Literally: Until more. | See you. |
| Até logo. | Literally: Until soon. | See you soon. |
| Até amanhã. | Literally: Until tomorrow. | See you tomorrow. |
Introductions
| | |
| --- | --- |
| Meu nome é [nome]. | My name is [name]. |
| | | |
| --- | --- | --- |
| Eu me chamo [nome]. | Literally: I am called [name]. | My name is [name]. |
| | |
| --- | --- |
| Qual é o seu nome? | What is your name? |
| | | |
| --- | --- | --- |
| Como você se chama? | Literally: How do you call yourself? | What is your name? |
É um prazer te conhecer.
Literally: It's a pleasure to meet you.
Nice to meet you.
In more casual situations, you could simply say prazer (literally "pleasure," but meaning "nice to meet you").
| | | |
| --- | --- | --- |
| Eu tenho [idade] anos. | Literally: I have [age] years. | I am [age] years old. |
Eu sou ("I am") is a handy, short way of giving some basic information about yourself, such as your name and your nationality.
Eu sou o [nome].
Eu sou a [nome].
I am [name]. (masculine)
I am [name]. (feminine)
| | |
| --- | --- |
| Eu sou [nacionalidade]. | I am [nationality]. |
Eu sou do Canadá.
Eu sou de Israel.
Eu sou da Austrália.
Eu sou dos Estados Unidos.
I am from Canada.
I am from Israel.
I am from Australia.
I am from the United States.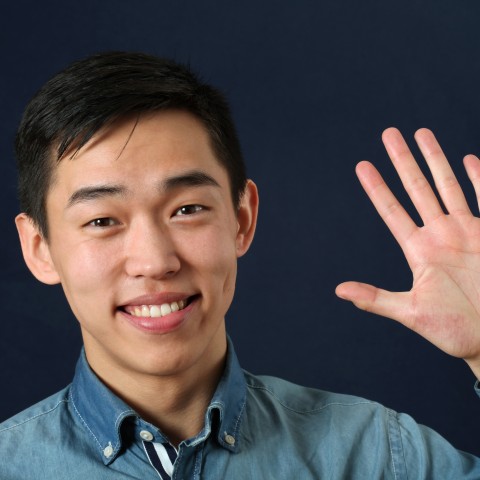 Meu nome é Michael. ("My name is Michael.")
2. Being Social: Courtesy Phrases
There's a special set of words that children learn early on: the magic words! When learning a foreign language, it's a good idea to take a child's approach by also mastering the magic words. You know the ones: thank you, please, excuse me, I'm sorry…
Even if you're not a fluent Portuguese speaker, knowing how to use these courtesy phrases is important as it will help you come across as more polite. Pair these phrases with a smile, and you can get a long way in Brazil!
Desculpa.
Literally: Apologies.
I'm sorry.
Variations you can use:


Me desculpa. (Literally: "Apologize me." / Means: "I'm sorry.")
Me desculpe. (Literally: "Apologize me." / Means: "I'm sorry.")
Mil desculpas! ("A thousand apologies!")
| | | |
| --- | --- | --- |
| Perdão. | Literally: Forgiveness. | Pardon. |
| | | |
| --- | --- | --- |
| Sinto muito. | Literally: I feel a lot. | I'm really sorry. |
Com licença.
Excuse me.
You can use this expression in two ways: 


To catch someone's attention before asking a question
Com licença, pode me dizer que horas são? ("Excuse me, can you tell me what time it is?")


To ask for some space so you can pass by
Com licença, posso passar? ("Excuse me, can I pass?")
Obrigado.
Obrigada.
Thank you. (masculine)
Thank you. (feminine)
If you identify as male, always use the masculine form, regardless of the gender of the person you're thanking. Same thing for the female form: If you identify as female, always use obrigada.
Muito obrigado.
Muito obrigada.
Thank you very much. (masculine)
Thank you very much. (feminine)
De nada.
Por nada.
Literally: 
Of nothing.
For nothing.
You're welcome.
| | | |
| --- | --- | --- |
| Não faz mal. | Literally: It doesn't do harm. | It's alright. / No problem. |
| Não tem problema. | Literally: There isn't a problem. | No problem. |
| | |
| --- | --- |
| Sem problemas. | No problems. |
| Por favor. | Please. |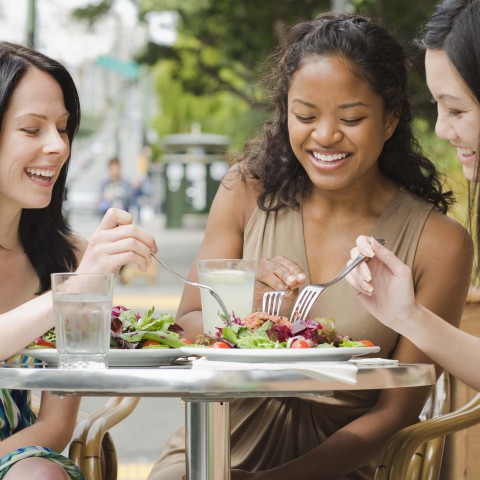 Obrigada por me convidar para almoçar! ("Thank you for inviting me for lunch!")
3. Spending Money: Dining & Shopping
With just a few staple sentences, you can get by in a restaurant or a shop as you buy those basic things you're sure to need when traveling. In addition to memorizing these Portuguese beginner phrases, try to also sharpen your vocabulary. Doing so will definitely spice up your shopping and dining experiences!
Phrases for Ordering and Paying
| | |
| --- | --- |
| Um refrigerante, por favor. | A soda, please. |
| | | |
| --- | --- | --- |
| Eu queria uma garrafa de água | Literally: I wanted a bottle of | I would like a bottle of sparkling |
| com gás, por favor. | sparkling water, please. | water, please. |
Eu gostaria de uma limonada, por favor.
I would like a lemonade, please.
Eu quero uma lembrancinha do Brasil.
I want a souvenir from Brazil.
Vocês têm chinelos?
Do you have slippers / flip-flops?
Havaianas is the most famous Brazilian flip-flop brand, and the brand name is sometimes used synonymously with the word for "slippers."
Quanto custa a água de coco?
How much is the coconut water?
Fica quanto?
How much is it?
Posso pagar com cartão de crédito?
Posso pagar com cartão de débito?
Posso pagar com dinheiro?
Can I pay with a credit card?
Can I pay with a debit card?
Can I pay with cash?
Vou pagar com cartão de crédito.
Vou pagar com cartão de débito.
Vou pagar com dinheiro.
I'll pay with a credit card.
I'll pay with a debit card.
I'll pay with cash.
Dining-specific Phrases
| | |
| --- | --- |
| Posso ver o menu? | Can I see the menu? |
| | | |
| --- | --- | --- |
| Qual é o prato do dia? | Literally: What is the dish of the day? | What is today's special? |
Vocês têm prato feito?
Literally: Do you have a set dish/meal?
Prato feito, also called PF, is a popular (and often cheap) option in many Brazilian restaurants. It normally consists of rice, beans, french fries, meat, and a lettuce-and-tomato salad.
Restaurante self-service
Pay-by-weight restaurant
This is a very common type of restaurant in Brazil. It is similar to a buffet, but instead of being an all-you-can-eat, its dining model requires customers to weigh their serving before eating. 
Restaurante à la carte
Restaurant with table service
This is a restaurant with a set menu and table service.
Para aqui ou para levar?
Para aqui ou para viagem?
Literally: 
For here or to go?
For here or to travel?
For here or to go / takeaway?
Para levar.
Para viagem.
Literally: 
To go.
To travel.
To go. / Takeaway.
| | |
| --- | --- |
| A conta, por favor. | The bill, please. |
Restaurante à la carte ("Restaurant with table service")
4. Don't Be Shy, and Ask for Help
At one point or another, we all need to ask for help. It happens to everyone, so don't feel bad about it!
Sometimes, it might be a good idea to let people know that you're still learning and might not understand everything they say. And in case it's really necessary, you can always ask English speakers to give you a helping hand.
And of course, don't forget to learn beginner Portuguese phrases for emergency situations.
Difficulties Understanding Portuguese
Como?
Literally: How?
Sorry? 
You could say Como? ("Sorry?") if you didn't hear or understand what someone just said.
| | |
| --- | --- |
| Desculpe, não entendi. | I'm sorry; I didn't understand. |
| Pode repetir? | Can you repeat? |
| Pode repetir mais devagar, por favor? | Can you repeat it more slowly, please? |
| Eu não falo português muito bem. | I don't speak Portuguese very well. |
| Estou aprendendo português. | I'm learning Portuguese. |
| Você fala Inglês? | Do you speak English? |
| Não conheço esta palavra. | I don't know this word. |
Finding Your Way
Onde é o banheiro?
Onde fica o banheiro?
Literally: 
Where is the bathroom?
Where the bathroom stays?
Where is the bathroom?
Como chego no hospital?
Como chego na academia?
Literally: 
How do I arrive at the hospital?
How do I arrive at the gym?
How can I get to the hospital?
How can I get to the gym?
| | |
| --- | --- |
| Você sabe onde fica o restaurante? | Do you know where the restaurant is? |
| Desculpa, você sabe o nome desta rua? | Excuse me, do you know the name of this street? |
| | | |
| --- | --- | --- |
| Este ônibus passa no centro? | Literally: Does this bus pass downtown? | Does this bus stop downtown? |
Emergencies
| | |
| --- | --- |
| Socorro! | Help! |
| Pode me ajudar, por favor? | Can you help me, please? |
| Eu preciso de um médico. | I need a doctor. |
| Eu preciso de ajuda! | I need help! |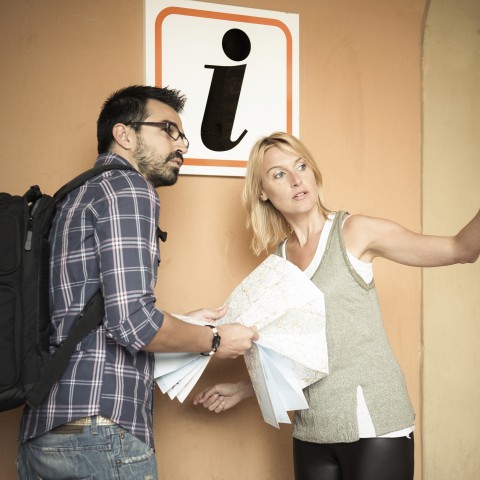 Com licença, onde fica o Jardim Botânico? ("Excuse me, where is the Botanical Garden?")
5. Continue Learning with PortuguesePod101!
Feeling ready to put these Portuguese beginner phrases to use? We hope so! This article will serve as a helpful cheat sheet for the most common situations you'll find yourself in, so feel free to come back as many times as you need. 
Was this article helpful? Do you think you'll be able to deal with the common situations that you might face as a new Portuguese learner? Let us know if you think we missed anything!
If you want to take your speaking and listening skills to the next level, be sure to continue studying Portuguese grammar and vocabulary. You can get started by using any of the vocabulary lists or other free resources on PortuguesePod101.com.
Want to take your learning experience further? Members of PortuguesePod101.com get access to the largest language lesson library in the world, with thousands of real lessons by real teachers. Perfect for anyone who wants to learn from anywhere, feel motivated, and be ready to speak Portuguese with confidence.
Happy Portuguese learning!
December 16, 2021
Learning the Portuguese language requires the application of various study and practice methods. One of the most effective ways to progress in your studies is to memorize key vocabulary words across a wide range of topics. Like in many other spheres of life, those who aim high are most likely to thrive. In that fashion, studying advanced Portuguese words is an active way to keep motivated when learning the language.
The conventional learning process consists of moving linearly from one proficiency level to the next. While this method is conventional for good reasons, this path to knowledge should not stand in the way of curious learners who wish to broaden their horizons. Indeed, even beginners and intermediate learners can benefit and derive enjoyment from studying more advanced Portuguese vocabulary. 
Stretching your knowledge this way will not only help you set higher standards for yourself, but it can also be a playful way to prepare for your intended future uses of the Portuguese language. Why not get a head start in your Brazilian business ventures, academic endeavors, or Portuguese proficiency testing? A little extra effort could be strategic in changing your life!
With the intent of providing a resourceful alternative for curious learners who wish to breathe in the heights of thin air, this article presents advanced Portuguese words and phrases in a variety of categories.
Table of Contents
1. General Advanced Portuguese Words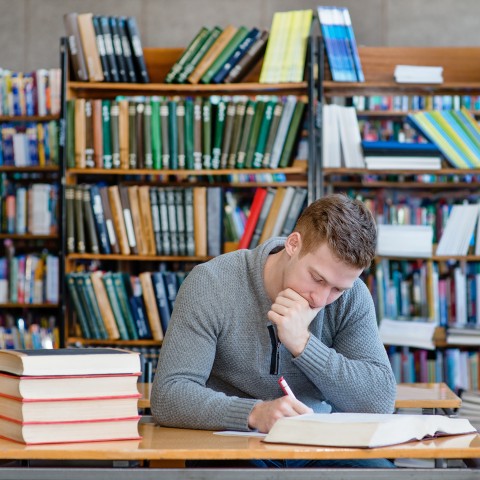 These advanced Portuguese words will enrich your writing in academic contexts!
Let us begin our list of advanced Portuguese words by building a solid foundation. Here, we will cover the crucial verbs, adjectives, adverbs, and linking words that will help you express yourself with greater clarity in many situations. 
1 – Verbs
Argumentar – Contra fatos, não há o que argumentar.
"To argue" / "To debate" – "Against facts, there's no arguing."
Debater – Ela gosta de debater.
"To debate" – "She likes to debate."
Compreender – Na vida, há coisas difíceis de compreender.
"To understand" / "To comprehend" – "There are things in life that are difficult to understand."
Postergar – Ele postergou o almoço o quanto pôde.
"To postpone" – "He postponed the lunch as long as he could."
Articular – Aprenda a articular estas palavras avançadas em português para obter os melhores efeitos!
"To articulate" – "Learn to articulate these advanced Portuguese words for the best results!"
Perceber – Percebi um ninho de pássaros da minha janela.
"To glimpse" – "I've glimpsed a bird's nest from my window."
Relatar – Se precisar relatar um problema, fale comigo.
"To report" – "If you need to report a problem, talk to me."
Congregar – Tentamos congregar toda a comunidade com este evento.
"To congregate" – "We tried to congregate the whole community with this event."
Interromper – Eles não conseguem deixar de interromper a explicação!
"To interrupt" – "They can't help interrupting the explanation!"
Prosseguir – Havia algumas dúvidas sobre a melhor maneira de proceder.
"To proceed" – "There were some doubts about the best way to proceed."
2 – Adjectives
Precedente – O candidato precedente teve bom desempenho…
"Previous" – "The previous candidate had a good performance…"
Consistente – …mas o desempenho da seguinte também foi consistente.
"Consistent" – "…but the latter's performance was also consistent."
(In)Conveniente – Esta é uma solução extremamente conveniente!
"(In)Convenient" – "This is an extremely convenient solution!"
Formidável – Seria formidável ter uma lista de palavras avançadas em português para estudar.
"Formidable" / "Terrific" – "It would be formidable to have an advanced Portuguese word list to study."
Aleatório (m.) / Aleatória (f.) – As cartas estão dispostas em ordem aleatória.
"Random" – "The cards are arranged in a random order."
Rentável – Aquele era o negócio mais rentável no país na época.
"Profitable" – "That was the most profitable business in the country at the time."
Astuto (m.) / Astuta (f.) – Minha mãe era uma mulher muito astuta.
"Cunning" / "Astute" – "My mother was a very astute woman."
Adequado (m.) / Adequada (f.) – Tudo é possível pedindo da maneira adequada.
"Adequate" / "Suitable" – "Everything is possible when you ask for it in a suitable manner."
Impecável – O serviço de quarto neste hotel é impecável.
"Flawless" – "Room service is flawless at this hotel."
Razoável – Poucas ofertas têm um preço tão razoável.
"Reasonable" – "Few offers have such a reasonable price."
Espontâneo (m.) / Espontânea (f.) – A escolha foi totalmente espontânea, mas equivocada.
"Spontaneous" – "The choice was totally spontaneous, yet mistaken."
Eficaz – Ela é a mais eficaz das três filhas.
"Effective" – "She is the most effective of the three daughters."
Moderado (m.) / Moderada (f.) – Muita gente subestima o comportamento moderado.
"Moderate" – "Many people underestimate moderate behavior."
Destemperado (m.) / Destemperada (f.) – Ele não parecia ser um sujeito destemperado antes de beber!
"Untempered" – "He did not look like an untempered bloke before he drank!"
3 – Adverbs
Definitivamente – Eu recebi os resultados do exame: eu definitivamente tenho uma úlcera.
"Definitely" – "I've got the results of the test back: I definitely have an ulcer."
Brilhantemente – O filme é perfeito porque termina brilhantemente.
"Brilliantly" – "The film is perfect because it ends brilliantly."
Tranquilamente – Ela almoçava tranquilamente enquanto os cavalos corriam do lado de fora.
"Quietly" – "She ate lunch quietly as the horses ran outside."
Rápido (rapidamente) – Os carros passam rapidamente na estrada.
"Quickly" – "The cars pass quickly on the road."
Even though rápido means "quick," the synonymous adverb rapidamente is the "correct" form; rápido is more common in informal language. The feminine form, rápida, is not acceptable for this use.
Literalmente – Literalmente ninguém pensou nisso.
"Literally" – "Literally nobody thought about it."
Certamente – Você certamente me conhece da televisão.
"Certainly" – "You certainly know me from TV."
Ainda – Acredite se quiser, a reunião ainda não acabou.
"Yet" – "Believe it or not, the meeting is not over yet."
4 – Linking Words
Todavia – Fazia frio à noite, todavia não chovia.
"Nevertheless" – "It was a cold night; nevertheless, it was not raining."
Embora – Embora eu adorasse ficar, preciso sair.
"Although" – "Although I'd love to stay, I need to go."
Contanto que – Você pode ficar com o doce, contanto que termine o jantar.
"As long as" – "You can have the candy, as long as you finish dinner."
Portanto – Paramos de ver o filme, portanto não sabemos qual é o final dele.
"Therefore" – "We stopped watching the movie; therefore, we don't know its ending."
Consequentemente – Todos pararam de rir, consequentemente tudo ficou em silêncio.
"Consequently" – "Everyone stopped laughing; consequently, everything was quiet."
No que concerne a – Esta pergunta não faz sentido no que concerne à trama.
"With regard to" – "This question does not make sense with regard to the plot."
Apesar de – Apesar de estar vestida, ela se sentia nua.
"Even though" – "Even though she was dressed, she felt naked."
2. Advanced Business Words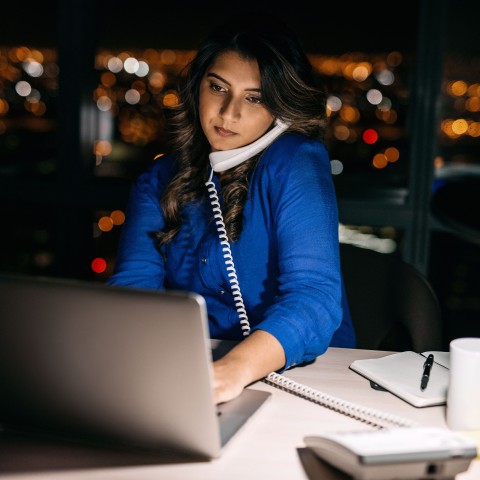 Add these words to your advanced Portuguese vocabulary and boost your business communication skills.
Do you plan to do business or find a job in Brazil? Learning some advanced Portuguese vocabulary words for the business world will be providential in helping you reach better results through strong communication and understanding.
1 – Verbs
Gerenciar – Quem gerencia este establecimento?
"To manage" – "Who runs this establishment?"
Remunerar – Este é um cargo bem-remunerado.
"To compensate" / "To pay" – "This is a well-paid position."
2 – Nouns
A matriz – Tudo mudou desde o incidente na matriz.
"Head office" – "Everything has changed since the incident at the head office."
A filial / A sucursal – Instalaram conexão 5G na filial ontem.
"Branch" – "5G connection was installed in the company's branch yesterday."
O setor / O departamento – Uma empresa pequena tem poucos setores.
"Department" – "A small company has few departments."
Recursos humanos – Os profissionais de recursos humanos são muito solicitados.
"Human resources" – "Human resources professionals are in high demand."
Comercial – O setor comercial recomendou mudanças ao produto.
"Commercial" – "The commercial department recommended changes to the product."
Jurídico – Ouvi más notícias do setor jurídico.
"Legal" – "I've heard bad news from the legal department."
Operações – A complexidade das operações cresceu em dez anos.
"Operations" – "The complexity of the operations increased in ten years."
A superintendência – O gerente dela foi à superintendência.
"Superintendence" – "Her manager went to the superintendence."
Os ativos – Temos planos de liquidar ativos neste ano.
"Assets" – We have plans to liquidate assets this year.
Os passivos – Esta empresa não tem passivos.
"Liability" – "This company has no liabilities."
A taxa de juros – As taxas de juros parecem estar favoráveis à contabilidade.
"Interest rate" – "The interest rates seem to be favorable to accounting."
O tributo – É impossível escapar dos tributos!
"Tributes" – "It's impossible to escape from the tributes!"
Fundos – Temos que desbloquear os fundos.
"Funds" – "We have to release funds."
A receita – Esta receita toda cobre as dívidas?
"Revenue" – "Does all this revenue cover the debts?"
O lucro – Lucro não é o mesmo que receita.
"Profit" – "Profit is not the same as revenue."
O prejuízo – Como uma empresa deste tamanho consegue ter prejuízo financeiro?
"Loss" – "How can a company of this size have a financial loss?"
A dívida – Ter uma dívida com o fisco é uma ferida incurável.
"Debt" – "Having a debt with the tax authority is an incurable wound."
O capital de giro – Capital de giro é fundamental para um negócio.
"Working capital" – "Working capital is fundamental for a business."
A folha de pagamento – Folha de pagamento é uma lista de empregados que são pagos pela empresa.
"Payroll" – "Payroll is a list of employees who get paid by the company."
O holerite – Recebemos o holerite com um sorriso no rosto.
"Payslip" – "We've received the payslip with a smile on our faces."
3. Advanced Medical Words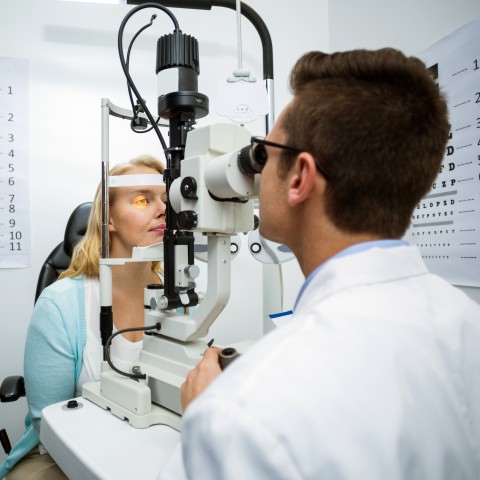 Time for a check-up of advanced Portuguese words related to medicine.
1 – Verbs
Esterilizar – Os instrumentos foram todos esterilizados.
"To disinfect" / "To sterilize" – "The instruments were all sterilized."
Anestesiar – Eles querem anestesiar minha avó!
"To anesthetize" / "To sedate" – "They want to sedate my grandmother!"
2 – Nouns
O tratamento – Qual é o tratamento para a minha doença?
"Treatment" – "What is the treatment for my disease?"
A biopsia – O exame envolve a biopsia do tecido.
"Biopsy" – "The test includes a biopsy of the tissue."
O procedimento – Três médicos participam do procedimento.
"Procedure" – "Three doctors take part in the procedure."
O médico / A médica residente – A médica residente ficou impressionada com o vocabulário avançado dele em português.
"The resident doctor" – "The resident doctor was impressed by his advanced Portuguese vocabulary."
Residente is traditionally an adjective, but it can also be used as a noun.
A cirurgia – Ninguém faz cirurgias nesta época do ano.
"Surgery" – "Nobody does surgery at this time of year."
A alergia a medicação – Nunca tive uma alergia grave.
"Allergy to medication" – "I have never had a severe allergy."
O raio X – Você não tem medo da radiação do raio X?
"X-ray" – "Aren't you afraid of the X-ray's radiation?"
A fratura – Esta é uma típica fratura de braço.
"Fracture" – "This is a typical arm fracture."
A infecção – O hospital controla as infecções com cuidado.
"Infection" – "The hospital carefully controls the infections."
A inflamação – Esta é minha primeira inflamação no ouvido.
"Inflammation" – "This is my first ear inflammation."
O sangramento – Estou preocupado com um sangramento no meu nariz.
"Bleeding" – "I'm concerned about a bleeding in my nose."
A receita médica – Quem consegue ler o que está escrito na receita?
"The receipt" – "Who's able to read the writing on the receipt?"
O exame de sangue – Doutor, qual é o resultado do exame de sangue?
"Blood test" – "Doctor, what are the blood test results?"
A menstruação – Deixa eu te contar algo sobre menstruação…
"Menstruation" – "Let me tell you something about menstruation…"
Cólica – Ela odeia profundamente as cólicas.
"Cramps" – "She hates cramps profoundly."
A dor de estômago – A dor de estômago está de matar.
"Stomachache" – "The stomachache is killing me."
3 – Adjectives 
Benigno – O médico disse que o tumor é benigno.
"Benign" – "The doctor says it is a benign tumor."
4. Advanced Legal Words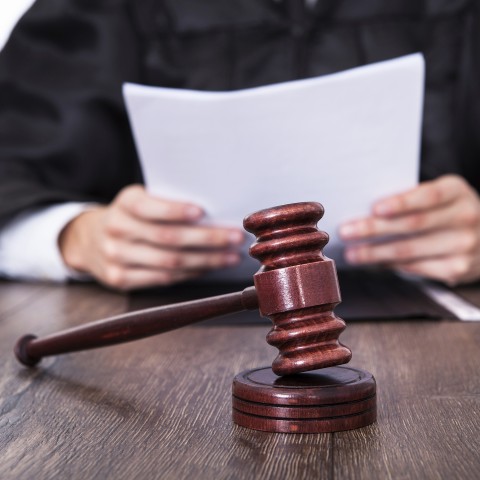 You have the right to learn advanced Portuguese vocabulary words related to the legal system!
Advanced students of Portuguese should also start learning words related to the legal system. A good understanding of this vocabulary can help you follow the news, engage in more complex conversations, and even avoid unfortunate misunderstandings. 
1 – Verbs
Convocar / intimar – Ela convocou a testemunha.
"To summon" – "She summoned the witness."
2 – Nouns
O escritório – Este escritório é extremamente moderno.
"Office" – "This office is extremely modern."
Jurídico – Ouvi más notícias do setor jurídico.
"Legal" – "I've heard bad news from the legal department."
A procuração – O contrato pode ser assinado por procuração?
"Proxy" / "Power of attorney" – "Can the contract be signed by proxy?"
O/a representante legal – Sou o representante legal da empresa.
"Legal representative" – "I am the company's legal representative."
Os honorários – Ela precisa pagar honorários advocatícios.
"Fee" – "She needs to pay attorney's fees."
O histórico criminal – Você não tem histórico criminal?
"Criminal record" – "Don't you have a criminal record?"
O recurso – Você pode interpor um recurso neste processo?
"Legal appeal" – "Can you file an appeal in this lawsuit?"
A corte de apelação – Muita gente discorda desta decisão da corte de apelação.
"Court of Appeals" – "A lot of people disagree with this decision by the Court of Appeals."
O juiz / a juíza – O juiz perdeu a cabeça…
"Judge" – "The judge has lost his mind…"
A petição – Uma petição é um documento geralmente cheio de palavras avançadas em português.
"Petition" – "A petition is a document commonly filled with advanced Portuguese words."
O/a oficial de justiça – Não acredito que fui intimado por um oficial de justiça.
"Bailiff" – "I can't believe I was summoned by a bailiff."
O mandado de prisão – Para esta situação, um mandado de prisão é necessário.
"Arrest warrant" – "An arrest warrant is required in this situation."
O divórcio litigioso – Divórcio litigioso é coisa séria.
"Litigious divorce" – "Litigious divorce is a serious thing."
O acordo judicial – Sua melhor opção hoje é um acordo judicial.
"Judicial agreement" – "Your best option today is a judicial agreement."
A indenização – Depois da sentença, vem o pagamento da indenização…
"Indemnity" – "After the sentence comes the indemnity payment…"
O escrivão / A escrivã – Quais são as atribuições de um escrivão?
"Justice clerk" – "What are the assignments of a justice clerk?"
A agressão – Ele foi acusado de agressão.
"Assault" – "He was accused of assault."
A corrupção – Ela foi presa com acusações de corrupção.
"Corruption" / "Bribery" – "She was arrested with corruption charges."
A extorsão – Ele alega que não sabia que isto era extorsão.
"Extortion" – "He claims he did not know it was extortion."
A evasão de divisas – Evasão de divisas é um crime federal.
"Foreign exchange evasion" – "Foreign exchange evasion is a federal crime."
5. Sophisticated Words to Level Up Your Writing & Conversations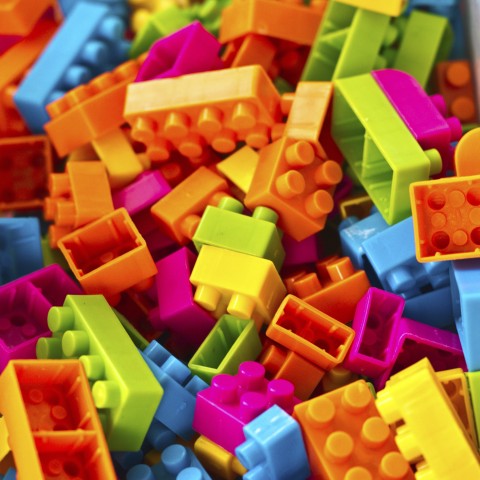 This advanced Portuguese word list will add some extra color to your communication!
Why fake it 'til you make it, when you could learn these advanced Portuguese words and phrases to leave a real and lasting impression in more sophisticated contexts? In this section, we have listed the more advanced counterparts (first column) of simpler Portuguese words (second column). We recommend studying these words well and learning how to use them properly when the situation calls for it.
Alternative Verbs
| | | |
| --- | --- | --- |
| Ratificar | Confirmar | Os prefeitos ratificaram o pacto. |
| To ratify | To confirm | The mayors ratified the pact. |
| Redigir | Escrever | Estamos redigindo um novo relatório. |
| To compose | To write | We are composing a new report. |
| Adquirir | Comprar | Queremos adquirir estas patentes. |
| To acquire | To buy | We want to acquire these patents. |
| Revelar | Mostrar | A Embraer revelou novos modelos de avião. |
| To unveil | To show | Embraer has unveiled new airplane models. |
| Declarar | Dizer | Ela alegou que não tinha nada a declarar. |
| To declare | To say | She claimed she didn't have anything to declare. |
Alternative Adjectives
These adjectives are not the most common advanced Portuguese words, but they might come in handy. 
| | | |
| --- | --- | --- |
| Fundamental | Muito importante | Este é um serviço fundamental. |
| Fundamental | Very important | This is a fundamental service. |
| Factual | Objetivo | Prefiro comentários factuais sobre o assunto. |
| Factual | Objective | I prefer factual comments on the matter. |
| Escasso | Pouco | As opções de comida aqui são escassas. |
| Scarce | Few | The food options here are scarce. |
| Vantajoso | Bom | Sempre procuramos condições vantajosas. |
| Advantageous | Good | We always look for advantageous conditions. |
Alternative Adverbs
| | | |
| --- | --- | --- |
| Eventualmente | Talvez | Podemos seguir seus planos eventualmente. |
| Eventually | Maybe | Eventually, we might follow your plans. |
| Com efeito | Realmente | Com efeito, tudo era verdade. |
| Indeed | Really | Indeed, everything was true. |
| Doravante | A seguir | Doravante te chamarei de "fofinho"! |
| Henceforth | Followingly | Henceforth, I'll call you "Fluffy"! |
| Adicionalmente | Além disso | Adicionalmente, eu gostaria de falar com a sua mãe. |
| Additionally | Besides | Additionally, I'd like to talk to your mother. |
6. Conclusion
We hope you found this list of advanced Portuguese words helpful and that you feel inspired to keep improving your language skills. Did you know any of these words already, or were they all new to you? 
Being introduced to complex vocabulary is only the first step. Directed and consistent study is essential in learning how to correctly use each of the advanced Portuguese words and phrases presented in this guide. You can take an active approach by: 
Building your own sentences using some of these advanced Portuguese vocabulary words
Using flashcards to gradually absorb their meanings
Finding a Portuguese learning program that fits your every need
Striking a balance between individual effort and directed study is essential when it comes to improving your learning potential. 
PortuguesePod101 is a platform packed with free resources designed to teach you Portuguese in an engaging way. Our thematic vocabulary lists will help you understand new words (including their usage and pronunciation), while our vast array of other tools create a flexible yet structured approach to language learning. If you need an extra push, MyTeacher is a Premium PLUS service from PortuguesePod101 that gives you access to 1-on-1 coaching with a private teacher.
Whatever your needs or your current proficiency level, you can count on PortuguesePod101 to help you level up with ease. Not sure where to start? Then we recommend checking out our advanced Portuguese course to get a feel for what we offer.
Try it, and see for yourself—happy learning!
November 17, 2021
Brazil is known for its natural resources and beauty. Animals and plants are something to behold if you're visiting this country from any part of the world. Even though the Amazon rainforest is the most famous natural landscape in Brazil, the country is home to six more biomes—each with its own species! 
To meet and interact with a whole new world of animals is an amazing experience. One second, we don't even know a species exists. The next second, there it is: a completely unique being!
Getting to know the names of animals in Portuguese could keep you busy for a long time…but it's certainly a fun task, especially for animal lovers. 
Our comprehensive list of animal names in Portuguese covers both native fauna and animals common to other parts of the world. Combining animals you're familiar with and more exotic species is a great way to broaden your knowledge about the numerous manifestations of nature's wonders.
Table of Contents
1. Domestic Animals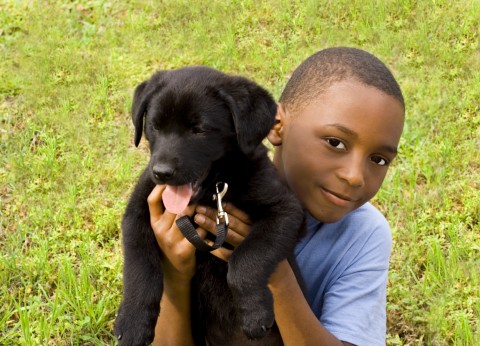 Yes: You will learn the Portuguese word for "puppy" so you can fully enjoy cute memes.
We'll begin our list with some less exotic animal names in Portuguese—those of housepets! 
There is a growing love for pets in Brazil, with the 2019 National Health Survey indicating that dogs are present in 46.1% of Brazilian homes while cats are present in 19.3%. If we combine these totals, we find that these animals are present in 47.9 million homes. 
This number is astonishing if we keep in mind that the country's population of children (aged 0 to 12) was only 35.5 million, according to recent statistics.
Before we move on to our list, here's the Portuguese word for "puppy": filhote.
Cão
Cachorro (m.)
Cachorra (f.)
"Dog"
Gato (m.)
Gata (f.)
"Cat"
Pássaro
"Bird"
Peixe
"Fish"
Porquinho-da-índia
"Guinea pig"
Coelho (m.)
Coelha (f.)
"Rabbit"
Rato (m.)
Rata (f.)
"Mouse"
Pay attention: Although the name of this animal sounds in Portuguese like "rat," rato and rata actually mean "mouse." Use ratazana for "rat." If referring to mice (plural form of "mouse"), the correct word is camundongos.
Common Pet Birds and Fish
In addition to more traditional pets, many Portuguese households keep birds or fish as pets. The bird species in Brazil really bring a special "sparkle" to the country's fauna, and we also host a number of interesting fish varieties. Let's take a look at which ones are most commonly kept as pets in Brazil. 
A- Birds
| | |
| --- | --- |
| Canário | "Canary" |
| Papagaio | "Parrot" |
| Calopsita | "Cockatiel" |
| Maritaca | "Pionus" |
B- Fish
| | |
| --- | --- |
| Peixe betta | "Betta fish" |
| Paulistinha | "Zebrafish" |
| Carpa | "Carp" |
| Peixe-palhaço | "Clownfish" |
2. Farm Animals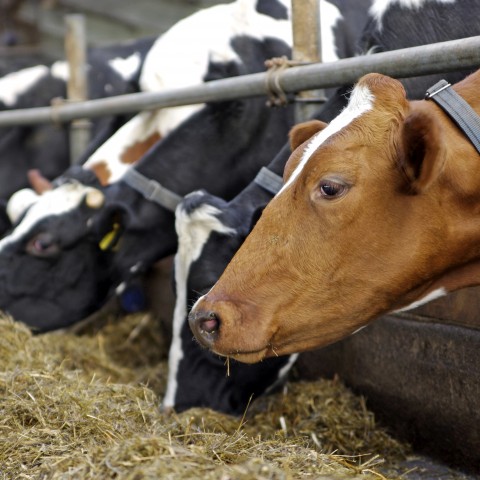 Next stop: the farm!
The raising of livestock is a driving economic activity in Brazil, with cows, chickens, and pigs being the most common farm animals in the country. Portugal's main livestock product is pig, according to 2018 national statistics, while Angola aims to raise cattle as an economic buffer against the fluctuating oil prices. 
While you're likely to encounter a variety of wildlife species from one Portuguese-speaking country to another, our farm animals are largely the same. One interesting exception is the ema: This giant bird is similar to the ostrich, but with feathery, longer wings. It can be found in Brazil, Paraguay, Bolivia, and Argentina.
Here are the names of common farm animals in Portuguese:
Vaca (f.)
"Cow"
Boi
"Ox"
Touro
"Bull"
Porco (m.)
Porca (f.)
"Pig"
Cavalo (m.)
Égua (f.)
"Horse"
Burro
"Donkey"
Peru (m.)
Perua (f.)
"Turkey"
Pato (m.)
Pata (f.)
"Duck"
Bode (m.)
Cabra (f.)
"Goat"
Pro tip: Cabra is not the same as cobra ("snake"). In the Brazilian Northeast, cabra is also a slang term for "bloke" or "guy." So, pay attention to the context and use this word carefully.
Ovelha
"Sheep"
Cordeiro
"Lamb"
Ganso (m.)
Gansa (f.)
"Goose"
Ema
"American rhea"
Galinha
"Hen"
Galo
"Rooster"
The national animal of Portugal is the Rooster of Barcelos. This iconic character is at the heart of a folktale, in which it saves a man from being mistakenly sentenced to death in the city of Barcelos. This rooster is depicted in many colorful versions: paintings, drawings, and especially as colorful souvenir statues that tell anyone "I've been to Portugal," at just one glance.
3. Wild Animals 
Animals start getting even more interesting when we leave the farm and go farther out to the countryside—or even into the wild. That's where the most diverse native Portuguese animals live. 
Due to the large continental size of Brazil, as well as its diversity of climate and land, this country is especially known for its rich selection of fauna. 
Here are the names of some wild animals in the Portuguese language:
Tatu
"Armadillo"
Bicho-preguiça
"Sloth"
(Literally: "Laziness animal")
Tamanduá
"Anteater"
Quati
"Coati"
Paca
"Paca"
Macaco (m.)
Macaca (f.)
"Monkey"
Macaco-prego
"Capuchin monkey"
Onça
"Jaguar"
Veado 
Cervo
"Deer"
Pro tip: The name of this animal sounds in Portuguese like another word. Do not mistake cervo [e] for servo [ɛ]. The first one is "deer," but the second is "servant"!
4. Aquatic Animals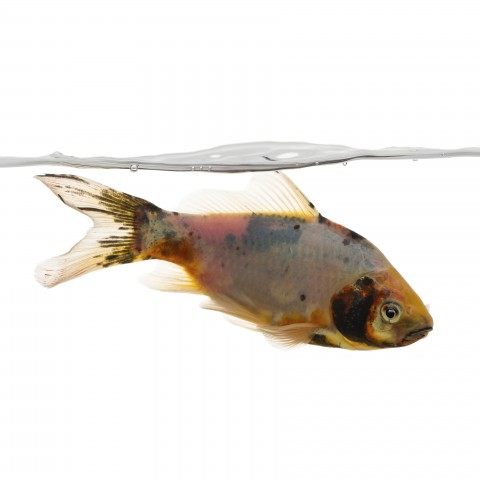 There are plenty of fish in the sea—and beyond!
Still searching in the wilderness, we find some very fascinating aquatic animals. All Portuguese-speaking countries are closely related to the sea and marine life: Angola, Brazil, Guinea-Bissau, Mozambique, and Portugal are coastal countries. Cape Verde, Eastern Timor, and São Tomé and Príncipe are insular countries with access to oceans containing lots of sealife. And let's not forget the Amazon River, which is home to many awesome—and many yet undiscovered—freshwater animals.
From aquatic life sanctuaries in Portugal to Brazilian turtle protection programs, and from sunny beaches to rivers and waterfalls, there are many opportunities for tourists to meet beautiful native Portuguese animals that live in or around the water.
Lontra
"Otter"
Capivara
"Capybara"
Caranguejo
"Crab"
Peixe-boi
"Manatee"
Lagosta
"Lobster"
Tubarão
"Shark"
Baleia
"Whale"
Polvo
"Octopus"
Lula
"Squid"
Estrela-do-mar
"Starfish"
Água-viva
Medusa
"Jellyfish"
Marisco
"Shellfish"
Tartaruga
"Turtle"
Golfinho
"Dolphin"
Boto
"River dolphin"
The river dolphin is the main character of one of the most interesting Brazilian myths, called boto-cor-de-rosa ("the pink river dolphin"). The legend says this Amazonian animal walks the land transformed as a charming gentleman wearing all-white clothing on moonlit nights.

The seducer dolphin-man is said to be the father of all children from unknown fathers, according to this legend of Northern Brazil.
5. Bugs and Insects
Our next set of animal names in Portuguese might make you a bit uncomfortable.
We might not like them, and we might even find them disgusting…but we all share the same planet. Language learners should know at least a few bug and insect names in Portuguese! Here are some common ones you'll find in Brazil and abroad:
| | |
| --- | --- |
| Joaninha | "Ladybug" |
| Besouro | "Beetle" |
| Aranha | "Spider" |
| Escorpião | "Scorpion" |
| Centopeia | "Centipede" |
| Minhoca | "Worm" |
| Barata | "Cockroach" |
| Abelha | "Bee" |
| Vespa | "Wasp" |
| Borboleta | "Butterfly" |
| Mariposa | "Moth" |
| Formiga | "Ant" |
| Grilo | "Cricket" |
| Lesma | "Snail" |
| Carrapato | "Tick" |
| Mosca | "Fly" |
| Mosquito | "Mosquito" |
6. Birds, Reptiles, and Amphibians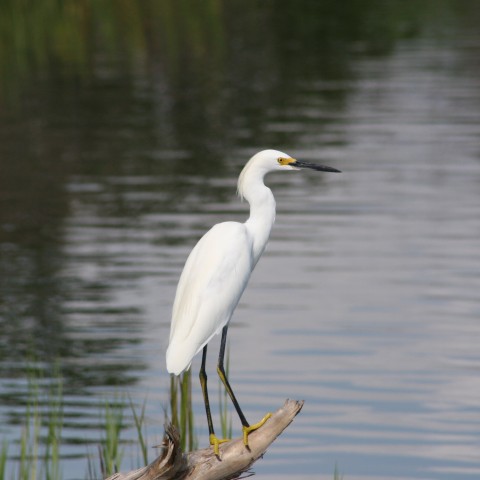 You are now entering the rabbit hole of Portuguese bird names.
Are you ready to learn a few more specific animal names in Portuguese? Brazil is home to a particularly diverse population of birds, reptiles, and amphibians, and knowing their names will make your trip even more memorable.
Even though our list here is quite comprehensive, you could study even more species using Cornell University's Ornithology database. Their well-designed Merlin app is a practical way to explore and identify many different types of birds worldwide.
Tucano
"Tucano"
Arara
"Macaw"
Jaburu
"Jabiru"
Garça
"Great egret"
Falcão
"Falcon"
Gavião
"Hawk"
Bem-te-vi
"Great kiskadee"
Alma de gato
"Squirrel-cuckoo"
Andorinha
"Swallow"
Pardal
"Sparrow"
Pomba
"Pigeon"
Coruja
"Owl"
Quero-quero (also known as abibe-do-sul in Portugal)
"Southern Lapwing"
Pica-pau
"Woodpecker"
Jabuti
"Tortoise"
Jacaré
"Cayman"
Cobra
"Snake"
Fun fact: The Brazilian Butantan Institute developed the very first anti-ophidic antidotes in the world. Its Biologic Museum has a collection of some of the most famous and intriguing Brazilian snakes, such as the jararaca, sucurí, surucucú, cascavel ("rattlesnake"), coral, and many more.
Lagarto
"Lizard"
There is also a general label for any small lizard in many parts of Brazil: calango.
Sapo 
Rã
"Frog" / "Toad"
7. Animal Body Parts
Now that you've learned a few common animal names, the next step is to learn the names of their unique body parts. Adding these words to your Portuguese animal vocabulary will help you better describe the animals you encounter during your visit!
Rabo
Cauda
"Tail"
Pelo
"Hair"
Dente
"Tooth"
Presa
"Fang"
Garra
"Claw"
Chifre
"Horn"
Galhada
"Antlers"
Casco
"Hoof"
Pena
Pluma
"Feather"
Asa
"Wing"
Bico
"Beak"
Barbatana
"Fin"
Tentáculo
"Tentacle"
Juba
"Mane"
Tromba
"Trunk"
Antena
"Antenna"
Pata
"Leg"
Pro tip: The word pata does not refer to a human leg (which is called perna). Also, remember that pata is Portuguese for a female duck!
Escama
"Scale"
8. Animal-Related Idioms and Slang Expressions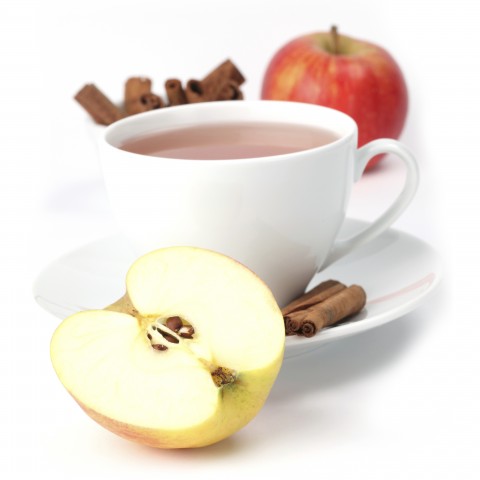 Behold the most expected guests at teatime: kettle beak and teacup wing.
After this tour de force through the zoo, here's a final souvenir from this extensive journey of studying animal names in Portuguese: idioms and slang expressions!
These expressions have the same meaning as their English translations:
 "Butterflies in the stomach" – Borboletas no estômago
"The black sheep of the family" – A ovelha negra da família
Now, these idioms and expressions might sound odd to a tourist in a Portuguese-speaking country:
 "The teacup's wing" – A asa da xícara [de chá]
"Kettle's beak" – Bico da chaleira
"He does not resist a skirt's tail." – Ele não resiste a um rabo de saia.
The teacup's handle is sometimes called its "wing," and the kettle's spout is called its "beak."
On the other hand, a "skirt's tail" is a slang term for "woman" in a flirtatious context. If someone is interested in a woman, they might pay attention to the movement of her skirt (the way a hunter might notice the tail movement of an animal).
"Dog's ears" – Ouvidos caninos
Someone with a sensitive sense of hearing is said to have a dog's ears.
"Jaguar's friend" – Amigo da onça
A "jaguar's friend" is someone who is an inconvenience to others, namely a friend who doesn't act so friendly. This expression was made popular by a 1940s comic strip created by Péricles de Andrade Maranhão in the O Cruzeiro magazine.
"I don't like you because you're (a) donkey." – Não gosto de você porque você é burro.
A donkey is a stubborn animal and a synonym for "dumb" in Brazil. In this case, it's used as an adjective. 
 "Man, we've paid the duck…" – Cara, nós pagamos o pato…
As odd as this idiom might sound, "to pay the duck" means to be fooled. A variation of this expression is "to fall like a duck," used when someone "falls" for a prank or a scam.
"He turned into a macaw." – Ele virou uma arara.
"She turned into a beast." – Ela virou um bicho. / Ela virou uma fera.
These phrases are used to express that someone became very angry over something.
9. Conclusion
You've now learned a good variety of animal names in Portuguese, as well as other relevant words and phrases. Unfortunately, it would be impossible to include every animal on this list. But we did our best to include both animals you'll find in Brazil and those you're more familiar with from abroad. 
But you don't have to stop here!
If you can't get enough of Mother Nature's children and want to learn even more animal words in Portuguese, create your free lifetime account on PortuguesePod101.com today.
PortuguesePod101 is the most complete and interesting multimedia hub for Portuguese learners at every level, from Beginner to Advanced. We provide everything you'll need to improve your language skills: short video lessons, themed vocabulary lists, free content, and even private Portuguese classes to expedite your learning progress. 
Never mind old, dusty grammar books or months of repetitive exercises in your language learning app. Get real and start a solid path to knowledge at PortuguesePod101.com!
Before you go, what's your favorite animal? Do you know its name in Portuguese?
October 7, 2021
The biggest challenge for most language learners is actually speaking their target language. In order to have successful interactions with native speakers, one must have a solid working knowledge of the language in question. But luckily, we can also rely on subtle cues from body language, eye movement, and even the context to help us navigate our conversations with others.
That is, unless we're on a phone call. 
When speaking on the phone, we no longer have this additional input to fall back on. 
If the thought of having a telephone conversation in Portuguese makes you anxious, you're not alone. This is a common fear among learners of the language! How can you expect to put together a coherent sentence on the phone with a stranger, when it's hard enough chatting with friends and acquaintances in person? 
But if you know the rules, the game will be much easier to play. If you practice, you may actually end up enjoying the game! 
In this article, we'll teach you the most useful Portuguese phone call phrases for each stage of a phone conversation. Knowing these phrases will prepare you to greet your interlocutor, introduce yourself, handle both casual and professional calls, deal with connection issues, and much more. By the time you finish reading, you'll be able to handle any phone call in Portuguese with greater ease and confidence—whether you're phoning a friend, your boss, or a complete stranger.
Table of Contents
1. Vocabulary Terms Related to Phone Calls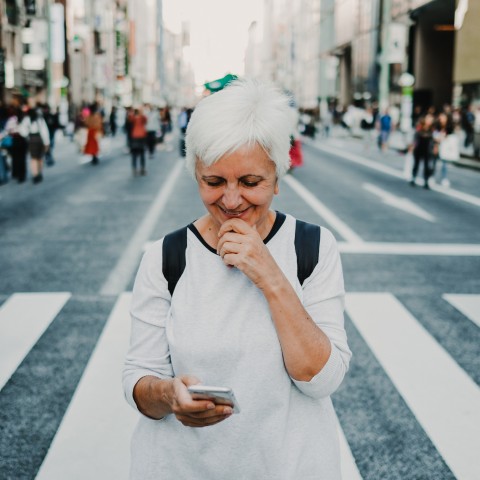 Let's get into the basics before we reach out to make a call, right?
Before you jump right into your next phone call, it would be wise to learn some general Portuguese phone call words and phrases. Here are some common terms you should know: 
Telefone – "Phone"
(Telefone) celular – "Mobile phone"
Telefone fixo – "Landline"
Bateria – "Battery"
Carregador – "Charger"
Carregar / Recarregar – "To charge" / "To recharge"
Ligação (telefônica) – "Phone call"
Número de telefone – "Phone number"
Ligar – "To call"
Desligar – "To hang up"
Ligar de volta / Retornar – "To call back"
O telefone está tocando – "The phone is ringing"
You might want to learn some specific vocabulary related to mobile phones in our free vocabulary list Screen Time: Words and Phrases for Using Your Smartphone on PortuguesePod101.com.
Some phone phrases in Portuguese are suitable for both formal and informal contexts. Those that are only suitable in formal contexts are distinguished through the use of formal language. Here are some respectful terms you might use during a formal or professional phone call:
Doutor / Doutora – "Doctor" or "Dr."
Senhor – "Mr."
Senhorita – "Ms."
Senhora / Dona – "Mrs." 
2. Picking up the Phone
Of course, your Portuguese phone conversation is going to start with a greeting. There are three common ways to answer the phone in Portuguese:
Alô! – "Hello!"
Pronto. – "Ready (to talk)."
Estou. [Portugal] – "I am (listening)."
The most frequent phone greeting in Portuguese is Alô, though older people tend to answer the phone by saying their name or family name. This goes back to when landline phones were more common and people could not see who was calling or picking up. 
3. Introducing Yourself
The next set of Portuguese telephone phrases you need to learn are those for introducing yourself: 
Aqui é o Pedro, sobrinho da Marisa. – "This is Pedro, Marisa's nephew."
É a Ana. – "It's Ana."
Quem fala? / Quem está falando? – "Who is speaking?"
Sou amigo dele. / Sou amiga dela. – "I am a friend of his." / "I am a friend of hers."
Note: Amigo is the singular masculine noun for "friend," while amiga is the singular feminine form. 
A polite addendum is to ask if the person is busy before moving forward with your call: 
Você pode falar agora? – "Did I catch you at a bad time?"
Você está ocupado / ocupada? – "Are you busy?"
Note: Ocupado is the singular masculine adjective for "busy," while ocupada is the singular feminine form.
4. Stating the Reason for Your Call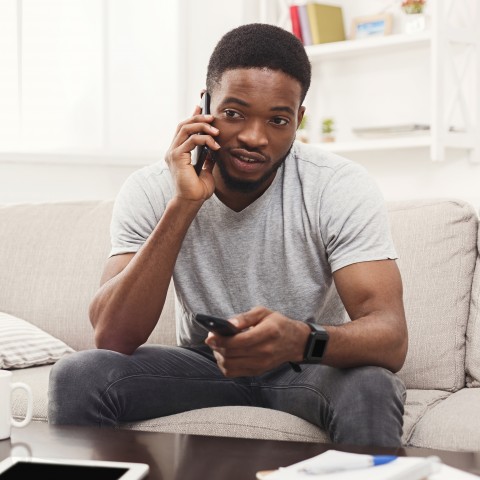 "I'd like to make a dentist appointment."
Things start to get interesting here—we're getting somewhere. Here's an informal Portuguese phone phrase pattern to discuss your reason for calling: 
Estou ligando para perguntar sobre a operação. – "I'm calling to ask about the surgery."
Estou ligando para saber das novidades. – "I'm calling to check on you."
Now, here are some formal phrases: 
Eu gostaria de marcar uma consulta. – "I'd like to make an appointment."
Eu gostaria de confirmar a presença dela no meu evento. – "I'd like to confirm her presence at my event."
Eu queria fazer uma reserva para três pessoas para hoje à noite. – "I would like to make a reservation for tonight for three people."
Recebi uma ligação deste número e estou retornando a chamada. – "I've received a call from this number and am returning the call."
5. Asking to Speak to Someone
Did you call the right number? Will you be able to reach the right person on this call? 
Here are the most common phone call phrases in Portuguese for asking to speak to someone:
Posso falar com a Marisa? – "May I talk to Marisa?"
Marisa está? – "Is Marisa there?"
É do gabinete da Dra. Márcia? – "Am I talking to Dr. Márcia's cabinet?"
Eu gostaria de falar com o Dr. Stefano, por favor. – "I'd like to talk to Dr. Stefano, please."
Sometimes we know our reason for calling, but we aren't sure who we need to talk to. But fear not. It's simple to inquire about this:
Com quem eu posso falar para resolver problemas sobre o meu plano de internet? – "Who can I talk to to solve problems with my internet plan?"
6. Asking Someone to Hold
Perhaps you're the one receiving a call, and you need to ask the other person to wait while you retrieve information or transfer them to another department. Below are a few Portuguese telephone phrases you can use to ask the caller to wait a moment. 
Um minuto, por favor. – "Just a minute, please."
Um instante, por favor. – "Just a moment, please."
Poderia aguardar na linha por um segundo? – "Could you hold the line for a second?"
Vou passar para ele / ela. – "I'll put him / her on."
Vou lhe transferir para o escritório dele / dela. Não desligue. – "Let me transfer you to his / her office. Don't hang up."
7. Leaving a Message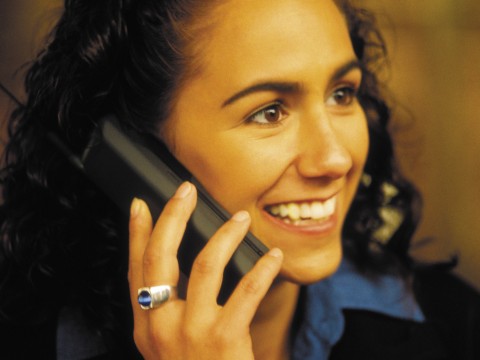 "No problem, I'll call later!"
If you're unable to reach the person you wanted to speak with, you should have the opportunity to leave them a message. Below are a few common phone call phrases in Portuguese that are often used in this type of situation. Keep in mind that these phrases can be used in both formal and informal contexts. 
No momento, ele / ela não está. Gostaria de deixar um recado? – "(S)he is not here at the moment. Would you like to leave a message?"
Ele / ela não está disponível no momento. – "(S)he is not available right now."
Não posso falar agora. Posso te ligar daqui a pouco? – "Can't talk to you now. Can I call you soon?"
Posso deixar um recado? – "Can I leave a message?"
Você poderia pedir para ele / ela me ligar de volta ainda hoje? – "Would you ask him/her to call me back today?"
Eu ligo depois então. – "I'll call later, then."
8. Asking for Clarification
Unfortunately, electronic communications are vulnerable to technical problems that can lead to misunderstandings. This is when we need to take a step back and take things slow. Here are several Portuguese phone phrases you can use to let your interlocutor know there are connection issues or to ask for clarification:
Desculpe, não consigo te ouvir direito. – "Excuse me, I can't hear you."
A ligação está ruim. – "The connection is bad."
O sinal (do celular) está péssimo. – "The (cell phone) signal is awful."
Você poderia soletrar seu nome, por favor? – "Could you spell your name, please?"
Desculpe, a ligação caiu. – "I'm sorry, we got cut off."
Você ligou para o número errado. – "You've dialed the wrong number."
Desculpe, foi um engano. – "I'm sorry, I have the wrong number."
A bateria do celular está fraca. – "The cell phone battery is almost dead."
If your mobile phone just isn't working at all, maybe you should resolve some issues with your phone plan. In that case, don't hesitate to check out our vocabulary list Words and Phrases for Talking About Your Phone Plan on PortuguesePod101.com.
9. Ending the Phone Call
It's been an interesting ride. But all things must come to an end. 
The final set of Portuguese phone call phrases you'll learn today are those for ending the phone call.
Muito obrigado / obrigada pela ajuda. – "Thank you very much for helping."
Obrigado is used by male speakers to say "thank you" and obrigada is used by female speakers.
Está bem. Nos falaremos mais tarde. – "Alright. We'll speak later."
Até logo! – "Goodbye!"
Tchau! – "Bye!"
If you're ending a formal call, consider using this one: 
Obrigado / Obrigada por ligar. Tenha um ótimo dia. – "Thanks for calling. Have a great day."
10. Samples of Telephone Conversations in Portuguese
You've now seen a variety of phone call phrases in the Portuguese language, but do you know how to use them? To make the learning process more organic for you, we've included two sample phone dialogues below. The first one is an informal conversation between two friends; the second one is a formal conversation between one of those friends and a restaurant attendant. 
Informal telephone conversation in Portuguese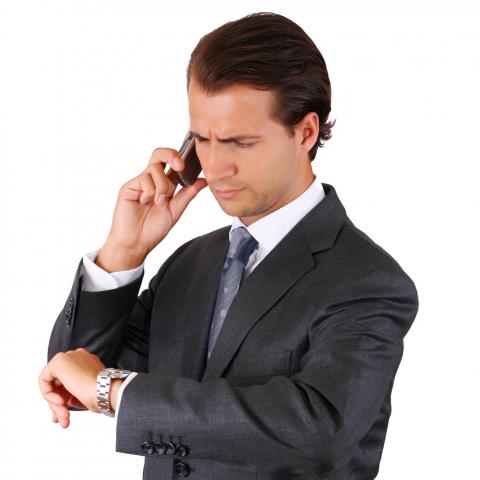 Set up an appointment in two steps: one formal call and one informal call.
Michel calls his friend Rosa to make an invitation for breakfast together on a weekend:
| | |
| --- | --- |
| Dona Lara: Alô! | Mrs. Lara: Hello! |
| Michel: Alô! Rosa? Aqui é o Michel, tudo bem? | Michel: Hello! Rosa? Michel speaking, how are you? |
| Dona Lara: Oi, Michel. Aqui é a mãe dela. Só um minuto, já passo pra Rosa. | Mrs. Lara: Hi, Michel. This is her mother speaking. Just one minute, I'll put Rosa on. |
| Michel: Oi, Dona Lara! Desculpe, não te reconheci. Estou bem, obrigado. | Michel: Hello, Mrs. Lara! I'm sorry, I didn't notice it was you. I'm fine. Thanks. |
| Rosa: Alô! Michel? | Rosa: Hello! Michel? |
| Michel: Oi, Rosa. Tudo bem? | Michel: Hello, Rosa. How are you? |
| Rosa: Tudo, e aí? Me desculpa, mas acabou a bateria do meu celular. | Rosa: I'm fine, how are you? I'm sorry, my phone's battery is dead. |
| Michel: Sem problema. Escuta, você tem planos pro fim de semana? | Michel: No problem. Listen, do you have plans for the weekend? |
| Rosa: Não tenho nada marcado ainda. Por quê? | Rosa: I don't have anything scheduled yet. Why? |
| Michel: Quer tomar um café da manhã no restaurante do clube no domingo? | Michel: Would you like to have breakfast in the club's restaurant on Sunday? |
| Rosa: Acho a ideia legal, mas domingo eu vou à igreja. | Rosa: It's a nice idea, but I go to church on Sunday. |
| Michel: E de sábado, você está livre? | Michel: What about Saturday? Do you have something on? |
| Rosa: De sábado está bem. A que horas? | Rosa: Saturday's okay. At what time? |
| Michel: Legal! É às nove e meia, mas ainda vou ligar lá pra reservar. Depois te ligo pra confirmar, beleza? | Michel: Cool! At half past nine, but I still have to call to make reservations. I'll call you later to confirm, right? |
| Rosa: Ótimo! Obrigada pelo convite. | Rosa: Alright! Thanks for the invitation. |
| Michel: Por nada! Até mais! | Michel: You're welcome! See you later! |
| Rosa: Tchau! | Rosa: Bye! |
Formal telephone conversation in Portuguese
The two friends have set the time and place. Now Michel calls the restaurant to reserve a table.
| | |
| --- | --- |
| Atendente: Restaurante do Clube Gaivota, Regiane, boa tarde. | Attendant: Clube Gaivota's Restaurant. Here's Regiane, good afternoon. |
| Michel: Boa tarde, Regiane. Meu nome é Michel e eu gostaria de fazer uma reserva de mesa para o sábado. | Michel: Good afternoon, Regiane. My name is Michel and I'd like to make a reservation for a table for Saturday. |
| Atendente: Senhor?  | Attendant: Sir? |
| Michel: Alô! Você está me ouvindo? | Michel: Hello! Are you listening? |
| Atendente: Desculpe, a ligação está ruim. Mas eu consigo te ouvir agora. | Attendant: I'm sorry, the connection is bad. But I can hear you now. |
| Michel: Certo. Gostaria de reservar uma mesa para dois no café da manhã de sábado. | Michel: Right. I'd like to make a reservation for two on Saturday for breakfast. |
| Atendente: Está bem. O café começa às sete e meia. A reserva é para que horas? | Attendant: Okay. Breakfast starts at half past seven. What is the time of the reservation? |
| Michel: Às nove e meia. | Michel: Half past nine o'clock. |
| Atendente: Certo, temos uma mesa disponível para este horário. A reserva é em nome de quem? | Attendant: Right. We have a table available for this time. Who's making the reservation? |
| Michel: Michel. | Michel: Michel. |
| Atendente: Está bem, senhor Michel. A reserva foi feita: mesa para dois no sábado, às nove horas e trinta minutos. | Attendant: Alright, Mr. Michel. The reservation is complete: table for two on Saturday at half past nine o'clock. |
| Michel: Perfeito! Muito obrigado. Tchau, tchau. | Michel: Perfect! Thank you very much. Bye, bye. |
| Atendente: Até mais. | Attendant: See you later. |
11. Takeaway
The aim of this guide was to familiarize you with the most essential Portuguese phrases for a phone call. Once you have these down, you'll feel more comfortable with both the relevant vocabulary and the more specific phrases for personal and business purposes. 
Are there any phone call phrases or situations we didn't include that you'd like to learn? Let us know in the comments and we'll get back to you! 
This is a great step toward improving your language skills. But if you want to go deeper, you'll have to use more precise and powerful learning tools.
PortuguesePod101 offers a comprehensive teaching program that combines multimedia resources, short vocabulary lists, and detailed lessons for learners at every level. 
You can learn even faster using our MyTeacher service. This gives you 1-on-1 interaction with a personal tutor who can help boost your performance while delivering solid results. 
Master Portuguese phone conversations and so much more with PortuguesePod101!
August 26, 2021
Everyone knows that love is the universal language… But still, learning the mother tongue of your beloved or potential love interest can do no harm when it comes to flirting or enhancing your communication. 
Trust us: Saying "I love you," in Portuguese to a native speaker is the surest way to capture that person's heart! After all, wouldn't you like to see an attractive foreigner sweat a little bit to get your attention in your mother tongue? 
But while there's beauty in this simplicity, there are many steps and eventualities one must get through before reaching the "I love you" stage. 
This collection of Portuguese love phrases will serve as a reference for all the basics you need to know for every step of a relationship. You'll pick up several expressions you can use to make small talk, confess your love in Portuguese, and even propose marriage!
Table of Contents
1. Confess Your Affection: Pick-up Lines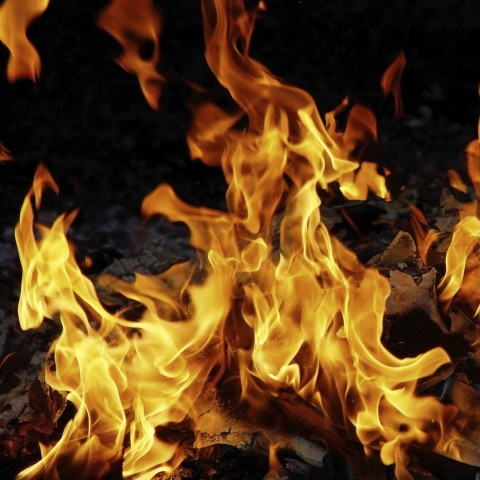 Better to get your words straight when the fire of love is burning!
The first step regarding how to express love in Portuguese is to begin a conversation with that special someone who has caught your eye. This means saying hello, introducing yourself, and getting your flirt on. 
Perhaps it's a good idea to practice these romantic Portuguese phrases in front of the mirror before going out "hunting." Take a deep breath, don't stutter, and prepare to get in touch with a new face wherever you are: in a club, at the movies, at the beach, in the park…
A- Meeting and flirting
One initial insight you should keep in mind about Portuguese love phrases—and communication in general—is that the pronoun vós (formal "you") is hardly ever used for talking to strangers. Instead, people use tu or você.
Quer dançar? / Dança comigo! – "Do you want to dance?" / "Dance with me!"

When using você ("you"), the imperative form of dançar ("to dance") is dance. But in informal contexts, it's very common to use dança as an imperative.
Você é solteiro/solteira? – "Are you single?"

Solteiro is the masculine form of "single," whereas solteira is the feminine form.
Seu sorriso é lindo. – "Your smile is beautiful."
Quer ir para outro lugar? – "Shall we go somewhere else?"
A gente pode se encontrar de novo? – "Can we meet again?"
Eu te levo para casa. – "I will drive you home."
Gosto de você. – "I like you."
B- Going out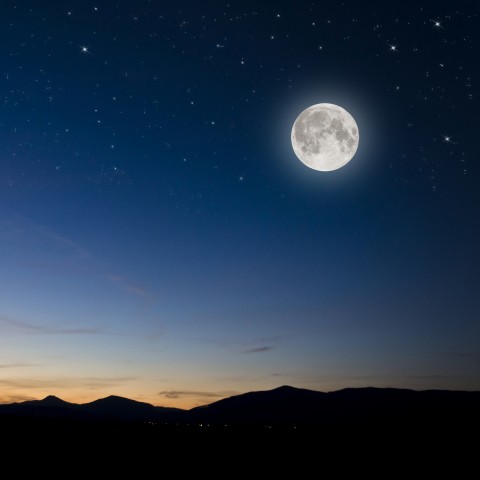 Quiet nights of quiet stars, quiet chords from my guitar floating on the silence that surrounds us… Frank Sinatra, anyone?
So, you've met someone interesting and would definitely like to see them again! 
There are some key phrases you'll need to know in order to ask him or her out on a date—and to have a great time as you talk and get to know each other better. It's time to gather your courage, plan your interesting night out, and let them know you're interested in another meeting. 
Você gostaria de sair para jantar comigo? – "Would you like to go out for dinner with me?"
Você gostaria de sair comigo? – "Would you like to hang out with me?"
A que horas a gente se encontra amanhã? – "What time shall we meet tomorrow?"
If you're inviting the person, you might prefer to establish the time of the meeting as part of the suggestion. In this case, you could give a more subtle suggestion by saying: 
Você está livre às ___ horas? – "Are you free at ___ o'clock?"
And of course, you'll want to offer your date a genuine compliment and let them know you enjoyed your time together: 
Você está bonito/bonita. – "You look handsome/beautiful."
Adorei te conhecer! – "I loved meeting you!"
2. Fall in Deeper: "No, I Love You More…"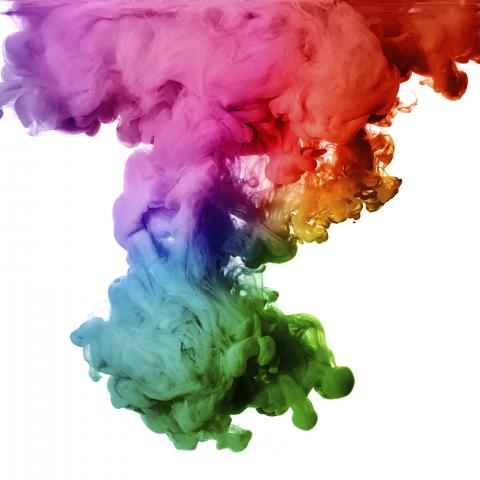 The start of a romantic relationship feels like blending two people into one.
Now's the time to dim the lights, make some chamomile tea, burn some incense, and sit beside your loved one to pamper him or her. The flowers of romance have bloomed and now it's time to smell their perfume.
As you walk along the magical yellow brick road of love, you're going to experience some of the best moments of your life. With each step, you'll get to know your partner in greater depth and continuously look for new ways to make them happy. 
To give you a headstart, here are some sweet words of love in Portuguese that are sure to melt their heart. Your friends might not be able to keep a straight face as you exchange these expressions with your lover, but we think it's worth it. 
Ready? 
Eu te amo. – "I love you."
Não, eu te amo mais. – "No, I love you more."
Eu te amo tanto… – "I love you so much…"
Acho que estou apaixonado (a) por você. – "I think I am in love with you."
Sonhei com você esta noite. – "I dreamed of you last night."
Quero estar com você para sempre. – "I want to be with you forever."
Você me faz querer ser uma pessoa melhor. – "You make me want to be a better person."
Você é tudo para mim. – "You are everything to me."
3. Take it One Step Further: "Will You Marry Me?" and More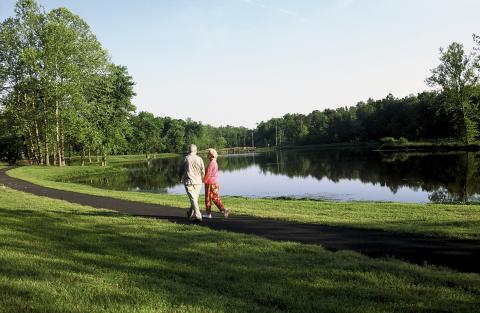 Old friends, sat on their park bench like bookends…
Wow, you really made it! It has been quite a ride from your first "I love you" in Portuguese to where you are now. Marriage is the turning of a new page in life, and with this fresh chapter comes the forming of comprehensive and ambitious plans for the future. 
Soon enough, memorizing Portuguese love phrases will be your smallest concern—hopefully!
Você quer casar comigo? – "Will you marry me?"
Você me daria a honra de ser minha esposa/meu marido? – "Will you do me the honor of becoming my wife/husband?"
Quero que você conheça os meus pais. – "I want you to meet my parents."
Eu nunca morei junto com ninguém. – "I have never moved in with somebody."
Estou grávida. – "I am pregnant."
Ele vai ter o nome do pai. – "He is going to have his father's name."
Ela vai ter o nome da mãe. – "She is going to have her mother's name."
4. Endearment Terms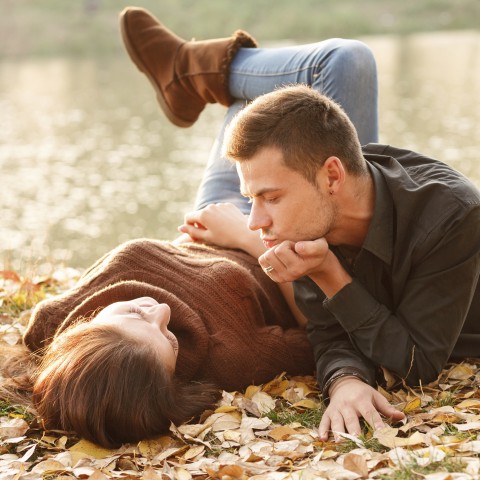 If you call someone chuchu, there is no coming back: you are already madly in love.
Another way to express your love in the Portuguese language? Calling your dearest one by a cute pet name! The following endearment terms are even more poignant when spoken in a childlike voice. Ah! It is good to be in love… 
Meu amor – "My love"
Amorzinho – Literally: "My little love"

This is an example of a diminutive form, which typically denotes affection and/or cuteness. But keep in mind that context is important; if used in an ironic manner, it shows disdain.
Docinho – "Sweetie" [ Literally: "Little candy" ]
(Minha) vida – Literally: "(My) life"

This one is a social media favorite, especially among couples who insist on sharing the same profile and publishing photos subtitled with inspiring love confessions.
Meu bem / Querida(o) – "(My) dear"

You can try some alternative versions for querido (male) or querida (female), such as queridinha ("little darling") or queridíssima ("dearest").
Meu chuchu – Approximately: "honey boo"

This one is awkward. A chuchu is a chayote, which is an edible green plant. It has a soft texture, is very watery, and has an unremarkable taste, yet it's very popular and generally cheap. The French call their darlings their chouchous. This unintentionally comical adaptation of the idiom to Portuguese resulted in meu chuchu, which is one of the corniest ways to say "I love you," in Portuguese to someone. To make it extra corny, use the diminutive form meu chuchuzinho.
Bebê – "Baby"
Coração – "Sweetheart"
5. Must-know Love Quotes
Hilda Hilst and her crew are here to tell you some things about love.
Love is one of those ubiquitous themes that inspire both the most tinny and the most brilliant statements and artistic expressions. As such, there are quotes about love in Portuguese that fall on both ends of the spectrum—but for your reading pleasure, we've included only the most poetic remarks on the universal feeling we call "love."
No phony stuff in here, just some good material about love in Portuguese from modern authors. Vinicius de Moraes (1913 – 1980), Carlos Drummond de Andrade (1902 – 1987), Hilda Hilst (1930 – 2004), and Ferreira Gullar (1930 – 2016) are among the most expressive and respected Brazilian poets of the 20th century.
Eu possa lhe dizer do amor:
Que não seja imortal, posto que é chama
Mas que seja infinito enquanto dure
Shall I tell you of love: 
Let it not be immortal, since it is flame
But let it be infinite while it lasts
Quote from Soneto de fidelidade ("Fidelity Sonnet") by Vinicius de Moraes
Há vários motivos para odiar uma pessoa, e um só para amá-la; este prevalece.
"There are many reasons to hate a person, and just one to love them; this one prevails."
Aphorism from O Avesso das Coisas by Carlos Drummond de Andrade
Mais dia menos dia toda a lembrança se apaga e te surpreendes gargalhando, a vida vibrando outra vez, nova, na garganta, sem culpa nem desculpa. E chegas a pensar: quantas manhãs como esta perdi burramente! O amor é uma doença como outra qualquer.
"Day after day, every memory fades away and you get surprised laughing, life vibrating once again, new, in the throat, without guilt or excuses. And you even wonder: how many mornings like these have I stupidly lost! Love is a disease like any other."
Quote from the chronicle Sobre o amor ("On Love") by Ferreira Gullar
We're curious: Which of these love quotes in Portuguese did you find most moving? 
6. Don't say adeus, say até logo!
It has been a pleasure to present you with this quick guide to expressing love in Portuguese. You've learned a good variety of Portuguese love phrases as well as some important details regarding idioms and cultural information.
If you feel we've missed some good Portuguese love phrases, please share with us your contribution!
Also, don't miss out on the opportunity to continue developing your knowledge of all things Portuguese. The best way to do so is by exploring PortuguesePod101.com, the number-one place online to study this romantic language. 
PortuguesePod101 provides a variety of free learning resources and engaging lessons, combining the best of solo study materials and more conventional classroom teaching methods. You can expand your vocabulary using our themed vocab lists, go through one of our learning pathways, or even upgrade to a Premium PLUS membership to take advantage of our MyTeacher service. 
Video, audio, text, and real human contact blend in a most interesting learning experience on PortuguesePod101.com. Take your first step toward fluency today—your Portuguese-speaking partner will thank you for it. 
Happy learning!
August 10, 2021
Are you the type of person who has trouble saying no? Or, on the opposite side of the spectrum, is saying no your way of life? Regardless of your answer, learning how to deny something, answer negatively, or simply say no in Portuguese is a super-important step in your language-learning journey.
After all, without the power of "no," mix-ups and miscommunication could happen. Thankfully, you won't find negation in Portuguese particularly difficult, as it has many similarities to negation in English. After learning just a few negative words and sentences, you'll be prepared to deny anything. 
Don't worry about sounding too negative after this article, though. We'll look into ways to make a negative sentence sound polite, teach you the power of double negation in Portuguese for getting our point across, and even show you how to ask negative questions. To make sure everything is clear and understandable, we'll give plenty of examples throughout.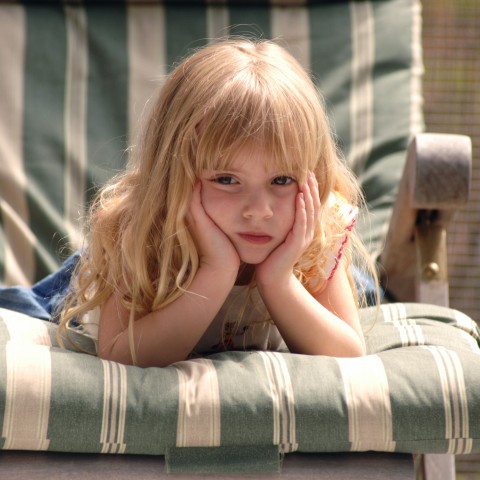 Não gostei. ("I didn't like it.")
Table of Contents
1. Negating a Statement
The first thing we'll talk about is how to make a positive sentence negative in Portuguese. 
1 – The holy grail of negation: Não ("No")
The first and most important part of negation in Portuguese is this little word: não ("no"). 
It's a nasal word, which may sound a bit different to your ears. To make sure you get it, we suggest practicing its pronunciation with one of our vocabulary lists. 
Não is used in Portuguese exactly as "no" is used in English. It can be used to answer a question by itself, to construct negative sentences, or to ask negative questions. Throughout this article, you'll see não pop up again and again, so keep an eye out for it.
2 – Making a positive sentence negative
This is one of the greatest things about negation in Portuguese: Just like in English, you can simply add the word não to a positive sentence. 
Nós temos uma televisão. ("We have a TV.")
Nós

não

temos televisão. ("We don't have a TV.")
Ela é brasileira. ("She is Brazilian.")
Ela

não

é brasileira. ("She is not Brazilian.")
As you can see, não goes after the subject of the sentence but before the verb. Some sentences have implicit subjects, in which case we just put não before the verb.
Vou limpar a casa. ("I'll clean the house.")

Não

vou limpar a casa. ("I will not clean the house.")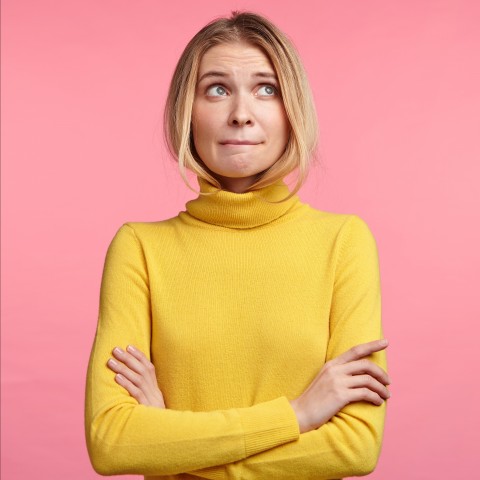 Não sei, tenho que pensar. ("I don't know, I have to think.")
2. Negation and Questions
Now let's examine how Portuguese negatives apply to asking and answering questions! 
1 – Giving a negative response to a question 
You can always answer with a simple não or, instead, make it more elaborate. Take a look at the different ways we can negatively answer the question, Você gosta de sopa? ("Do you like soup?")
Não

. ("No.")
Eu

não

gosto de sopa. ("I don't like soup.")

Não

, eu

não

gosto de sopa. ("No, I don't like soup.")
Sometimes, especially when being offered something, simply saying "no" might sound a bit rude, like in the example below.
Você quer um pedaço de bolo? ("Do you want a piece of cake?")

Não

. ("No.")
To make it sound more polite, it's a good idea to add "thank you" to your reply.
Você quer um pedaço de bolo? ("Do you want a piece of cake?")

Não

, obrigado. ("No, thank you.") [masculine]
Another common way to soften the harshness of the word não is to downplay it a bit by saying instead não muito ("not much").
Você gosta dessa banda? ("Do you like this band?")

Não muito

. ("Not much.") 
This 3-minute video by PortuguesePod101 has many more examples of negative answers and sentences.
2 – Asking Negative Questions
You can also use negative words to ask the question itself. It's very easy to transform a positive question into a negative question—or even to transform a positive statement into a negative question. 
Let's take a look:
| | | |
| --- | --- | --- |
| Positive statement | Positive question | Negative question |
| Você gosta de pão. ("You like bread.") | Você gosta de pão? ("Do you like bread?") | Você |