Most aspiring language learners ask themselves this fundamental question at some point: How long does it take to learn Portuguese? 
Building knowledge is very fulfilling and leads to expectations of improvement, so it's only natural to wonder what kind of time commitment you're looking at. However, the answer to this question is quite subjective! 
For example, what's your definition of "learning" in the first place? 
No, we're not trying to reinvent the wheel. 
Everyone needs to master the same basic grammar concepts and learn the same essential vocabulary. There's definitely a learning curve. But one of the biggest factors in how long it takes to learn Portuguese is the level of proficiency one wants to achieve. 
For example, some people are only seeking enough Portuguese fluency to interact with locals while traveling. Others want to achieve full fluency so they can work or go to universities in a Portuguese-speaking country, which demands a whole different level of knowledge.
In this article, we'll take a look at additional factors to consider, discuss what language skills and abilities are expected at each proficiency level, and give you advice on how to learn Portuguese faster using the best tools. 
Table of Contents
Just One Thing Before We Start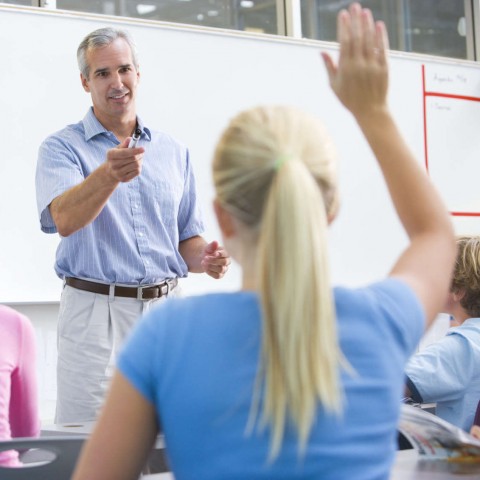 If you're excited to start this learning journey, raise your hand!
This article will provide you with time estimates regarding how long it takes to reach each level of Portuguese, but these times can vary depending on numerous factors. Perhaps the number-one factor to consider is how similar one's native language is to Portuguese. 
The timeframes given in this article are for English speakers looking to learn Portuguese. Because Portuguese is a Romance language and English is a Germanic one, there are considerable differences between the two (despite their having some shared influence from other languages, such as French). That said, the United States' Foreign Service Institute (FSI) ranks Portuguese as a Category I language—this means that it's relatively easy for native English speakers to pick up, compared to other more "distant" languages. 
As far as ease of learning goes, speakers of other Romance languages (Spanish, Italian, French, Romanian) will have the easiest time picking up the Portuguese language. Those who speak languages far outside the Romance language family (Thai, Japanese, Hungarian, Arabic, etc.) will have a more difficult time. English speakers tend to fall somewhere in the middle. 
The skills we've mentioned for each level of learning are based upon the required knowledge for levels A, B, and C of the EPE certificate of Portugal's Instituto Camões. 
Beginner Level
Good resources can lead you to an A grade in the A-level test.
We all have to begin somewhere. For Portuguese learners, mastering levels A1 and A2 is the starting point.
In a nutshell, these are the skills needed for this level:
Understand everyday expressions and simple statements.
Formulate simple sentences and introduce yourself.
Know how to use the present tense.
Communicate in most basic everyday contexts. 
The estimated time it takes to reach this point is between 80 and 100 hours of active study. 
Study Tips 
Not sure where to start? Here are a few tips on how to learn Portuguese for beginners. 
Reading & Writing. 

At this point, your reading skills should consist of being able to identify the key information of short texts on different topics. You should also be able to write down very basic sentences. You'll need to build up a solid core vocabulary and become familiar with Portuguese syntax.

Here are some useful resources from PortuguesePod101.com you can use to improve your beginner-level reading and writing skills:

Portuguese Alphabet
100 Core Portuguese Words
Cracking the Portuguese Writing System! 

Make sure to peruse our wide array of themed vocabulary lists and make use of our spaced repetition flashcards (or make your own) to maximize your study efforts. If you opt to go the traditional route, you can place your flashcards on the objects they identify to help you better associate each word with its meaning in context. Either way, we recommend you study them for at least 15 minutes a day!
Speaking & Listening. 

As for speaking and listening, you should be able to interact with native speakers using simple phrasal structures. You should also be able to understand simple daily communication and identify the key information in dialogues.

You can gain these basic skills by going through short listening exercises, practicing your pronunciation, and engaging in short conversations with native speakers (if possible).

Here are a few resources on PortuguesePod101.com we recommend:

Listening Comprehension for Beginners
Ultimate Portuguese Pronunciation Guide
Learn Portuguese in Three Minutes
Of course, there are plenty of other ways to learn Portuguese online. For example, there are some interesting flashcard apps such as AnkiDroid (for Android) and Anki (for PC). 
As a beginner, you should also focus your efforts on reading. PortuguesePod101 has several lessons with transcripts you can go over, and you can also check out some Portuguese-language children's books or magazines. The digital GoRead platform is an interesting source for Brazilian magazines, for instance. 
Intermediate Level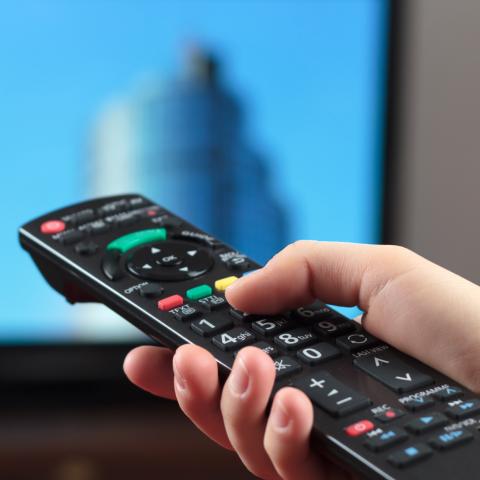 Meet your new assistant for remote cultural research.
At the intermediate level (B1 and B2), students are able to identify primary and secondary information through both reading and listening. 
In a nutshell, these are the skills needed for this level:
Participate in daily interactions.
Explain ideas, present opinions, and participate in arguments. 
Know how to use different verb tenses.
Be familiar with different phrase patterns.
Recognize and use both the formal and informal register.
Express yourself creatively.
In essence, it's time for some hard work—that pays off. So how long does it take to learn Portuguese up to the intermediate level? Around 350 to 400 hours of study.
Study Tips
As you approach and make your way through the intermediate level, there's a lot of new ground to cover and the learning dynamics get more interesting. You'll find yourself becoming more able to understand complex communication in various contexts. While there are no shortcuts in language learning, we do have some tips on how to learn Portuguese more easily at this stage. 
Speaking & Listening.

There are two things that will immensely help your speaking and listening comprehension at this stage: dialogue-based lessons and Portuguese-language media.

A good way to start is by watching Portuguese Netflix series, films, and YouTube channels with subtitles. Also, news podcasts are ideal for getting in touch with objective content and plain language, which is easier to understand. At the beginning of the intermediate level, you can focus on shorter podcasts with headlines and then move on to more complex ones.

Watching and listening to this type of media is also really important because it will help you start grasping cultural context and information. A good Portuguese course will already introduce you to some of this cultural information, but seeing it applied in character and in realistic situations outside the classroom is something completely different.

Here are some PortuguesePod101 resources for you:

Intermediate Season 1
Listening Comprehension for Intermediate Learners
Must-Know Portuguese Holiday Words
Advanced Level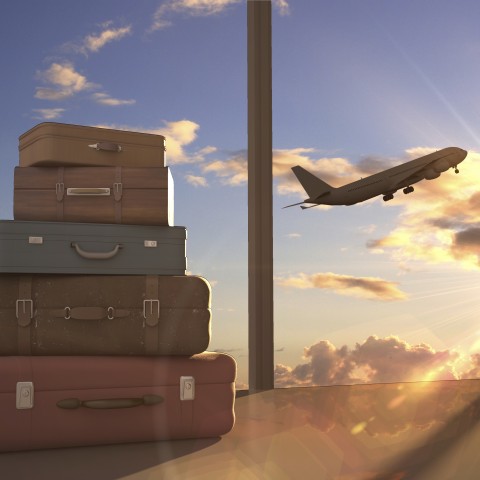 Studying abroad can be very helpful for the advanced learner.
You're almost there. You're almost fluent in Portuguese.  
Advanced Portuguese fluency corresponds to levels C1 and C2, and this level of fluency is often required for those interested in working or studying abroad. Some people simply want to achieve total fluency for personal reasons or self-satisfaction! 
In a nutshell, these are the skills needed for this level:
Interpret and write complex texts using advanced grammar knowledge.  
Speak fluently in nearly all contexts. 
Be capable of flexible communication.
Have a comprehensive vocabulary.
To achieve the advanced level, the student needs 850 to 900 hours of studying. 
Study Tips
This is quite a time commitment, but we have some advice on how to learn Portuguese faster and more effectively. 
Reading & Writing. 

As an advanced listener, you're expected to comprehend both explicit and implicit information in messages. You must be able to distinguish between factual information and expressions of opinions, feelings, or arguments.

In terms of writing, you should have enough knowledge of Portuguese grammar and syntax to develop coherent, complex texts on abstract, scientific, technical, and cultural themes.

At this stage, you may find our Level 5 Portuguese lesson pathway quite useful as you continue to develop and hone your reading and writing skills. You can also continue to expand your reading to include larger books, more detailed magazines or blogs, or anything else you find interesting.
Speaking & Listening. 

Because your speaking and listening skills should be fairly solid by now, you should start conversing with native speakers as often as possible (if you aren't already!).

One good way to do this is to visit online chats, forums, and language exchange programs that allow you to converse with native Portuguese speakers. You should also consider doing a student exchange program, which will give you the opportunity to immerse yourself in the culture firsthand.

Culture and language deeply influence each other, so becoming familiar with Portuguese and Brazilian culture will work wonders for your speaking and listening abilities.

Here are some resources for you:

Listening Comprehension for Advanced Learners
Video Culture Class: Brazil Holidays
Conclusion
In this article, we answered the question: How long does it take an English speaker to learn Portuguese?
We also went into some detail about what's expected of a learner at each proficiency level and gave you some useful tips on how to learn the Portuguese language effectively. 
Remember: If your goal is to learn Portuguese fast online, you can't lower the bar. As presented, learning Portuguese isn't too difficult for English speakers—but constant learning efforts and motivation are still important, as they can fuel the process to promote lasting results.
These factors, when combined with your learning tools of choice, will determine how well and how quickly you can learn Portuguese. 
PortuguesePod101 is an intuitive and well-structured website that delivers a range of Portuguese learning materials on many topics. Our grammar lessons, listening and reading comprehension exercises, and speaking/pronunciation practice tools are all organized and presented in bite-size chunks that help students learn Portuguese one step at a time. 
We combine video, text, and audio in the right doses to stimulate every learner to achieve their goals. Get access now to digital flashcards, a word bank, personal one-on-one teaching, and much more.
How fast can you learn Portuguese? As fast as you try PortuguesePod101.
Before you go, we're curious: How likely are you to start learning Portuguese after reading this article? And if you've been learning a while, how long did it take you to reach your current level?