Have you ever heard about Celpe-Bras? The name isn't very clear, I know. But if you're serious about your Portuguese learning, it's good to be familiar with it! After all, Celpe-Bras is the official Brazilian Portuguese proficiency test, and the one exam you need to take if you have plans to study or work in Brazil.
Don't be scared by words like "test" and "exam," though! We'll walk you through everything you need to know about this Portuguese test for foreigners, answering the most important questions. In this article, we'll take a look at how the test is organized, how it measures one's proficiency in Portuguese, how to register, and how to best prepare for it.
Even if you've never heard about Celpe-Bras before today, you'll know everything about it by the end of this article. If you've already decided you're going to take the exam, this article will be helpful for your preparation so you can achieve the results you want. Sound good? Let's dive right in!
Table of Contents
1. What You Need to Know About Celpe-Bras
Celpe-Bras stands for Certificado de Proficiência em Língua Portuguesa para Estrangeiros ("Certificate of Portuguese Language Proficiency for Foreigners"). It's the official certificate of proficiency in Brazilian Portuguese as a second language, and the only one recognized and issued by the Brazilian Ministry of Education. It's also recognized internationally!
Officially, the Celpe-Bras certification is valid for life, although different institutions might specify how long ago the test should have been taken. 
The four levels of proficiency indicated by the test are:
Intermediate
Upper-intermediate
Advanced
Highly advanced
There isn't a different test for each level, which means that every candidate takes the same test and their Celpe-Bras results indicate their proficiency level. 
Celpe-Bras is divided into two parts: a written section and an oral section. In total, the test takes 3 hours and 20 minutes to complete. During the exam, your reading, writing, listening, and speaking skills will be evaluated. We'll take an in-depth look at how exactly each section is organized later on.
A- Why Take the Test?
You might be wondering why taking the Portuguese proficiency test is important. Well, if you're considering any of the following scenarios, the test might be for you:
Planning to enroll in a Brazilian university
Looking for a job in Brazil
Need to register in professional bodies, like the Medical Board
Need to otherwise prove your ability to communicate in Portuguese 
Taking the test is an investment of time and money, so make sure it's the right option for you, depending on your situation. If you're only looking to find out your proficiency level, but don't need to prove it to any institution, consider taking the Assessment Test by signing up for PortuguesePod101.com's Premium PLUS program.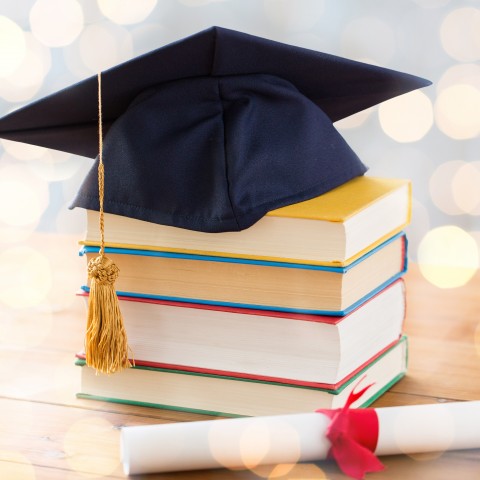 Want to study in Brazil? Then you need to take the Celpe-Bras test!
B- Celpe-Bras Registration
Celpe-Bras takes place two times every year: once in the first semester and another time in the second semester. There are currently more than 120 places in Brazil and abroad with permission to administer the test. When you're ready to register, you can search for Celpe-Bras test centers on this page (in Portuguese). 
Registration is done online, through the official website. Candidates need to create an account by giving their telephone number and email address. After that, they need to fill in all of the necessary information, as well as details about when and where the test will be taken. 
They also ask some personal questions, which will be used in the oral section of the test. Finally, candidates have to upload a document to register successfully. After receiving a confirmation, all that's left is to pay the registration fee.
Each place can charge its own fee, but there is a maximum value defined by the Brazilian Ministry of Education. The maximum fee for exams taken in Brazil is R$200 and for exams taken abroad it's US$100. 
After they get the payment confirmation, candidates receive a proof of registration, which should be kept in a safe place. Candidates need to present this document on the day of the exam and, later on, will need it to retrieve the test results. On the day of the test, candidates should also take a valid ID document with a picture.
C- Assessment and Score
Basically, what Celpe-Bras wants to evaluate is your capacity for understanding and adapting context, your vocabulary, and your logic in constructing sentences. 
To get the certification, a candidate has to score at the intermediate level (or higher). The oral section and the written section are graded separately. If each section has a different mark, your final grade will be equal to the lowest score.
Your score will determine your proficiency level as follows:
Level
Grade
Description
No certification
0,00 to 1,99
Intermediate
2,00 to 2,75
Capable of comprehending, as well as producing, spoken and written text about limited themes, in known contexts and everyday situations.
Mistakes are not severe enough to compromise communication.
Upper-intermediate
2,76 to 3,50
Same as the previous level, but mistakes in pronunciation and written text are less frequent. 
Advanced
3,51 to 4,25
Capable of comprehending, as well as producing, spoken and written text in a fluent manner, about various themes in both known and unknown contexts. 
Some mistakes might be made when talking about unknown contexts, but not enough to compromise communication.
Highly advanced
4,26 to 5,00
Same as the previous level, but mistakes in pronunciation and written text are less frequent. 
You can find more information about Celpe-Bras on the official website, in Portuguese. 
2. What's in the Celpe-Bras Exam?
Now that you know all the details about registering and grading, it's time to learn what you'll face when taking the Portuguese proficiency exam!
A- Written Section
This section has 4 tasks, and you might take up to 3 hours to complete it. 
Task
Content
Abilities tested
Time
1
Video
Oral comprehension and writing abilities
30 minutes
2
Audio
Oral comprehension and writing abilities
3
Written text
Reading and writing abilities
2 hours and 30 minutes
4
Written text
Reading and writing abilities
Celpe-Bras is not a multiple-choice test, which means that you'll have to answer the questions in essay form. The questions might ask you to give your personal opinion about the topics discussed, or to back up your answer with information taken directly from the content presented to you. 
Remember that their objective in this section is to test two things: how well you can make sense of the information given to you, and how well you can explain your point of view in writing. 
A few tips to keep in mind:
Before this section begins, you'll be given some time to ask questions. Be sure to ask about anything that's unclear to you at that point. 
The audio and video components will be repeated, so don't panic if it's not crystal-clear at first. Take a deep breath and pay attention the second time it comes around! 
Read the written text first. Then, after reading the prompt questions, go back to the text and underline whatever information you think is relevant. Taking notes at this point is also a good idea.
Take a few minutes to structure your answer. Think about what your main points will be before starting to write.
After you're done, don't be in a hurry to hand it in! Re-read all of your answers and make any necessary corrections.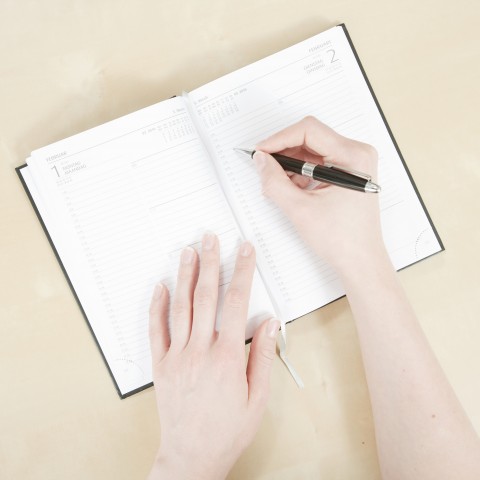 Start practicing now: write your next journal entry in Portuguese.
B- Oral Section
The oral section takes 20 minutes, and during this time, the candidate will have a conversation with the evaluator. Another evaluator is also present, taking notes, and will not participate in the conversation. The objective of this section is to test your oral comprehension and speaking abilities.
The first 5 minutes of this section will focus on the candidate's personal information. Remember when we said you would have to complete some personal information when registering? They'll use that to begin the conversation. That's why it's a good idea to give as much detail as possible when filling out the registration form.
After that, the following 15 minutes will focus on three topics to be discussed between you and the evaluator. He or she will use different visual props, like magazine covers, photos, and other images or messages. The evaluator will ask questions about how they make you feel, your opinion, or what the images are trying to communicate. They might also ask about a specific word used in it and its meaning. 
Some tips to help you ace the oral section of Celpe-Bras:
Take a screenshot of the information you fill in when registering and print it out. This way, you can read it while preparing for the exam. This will give you an idea of the first questions they'll ask you.
Remember that the evaluators are not there to make you fail! Most of the time, they'll try to make you feel at ease, so the evaluation can flow more like a conversation.
Take your time to really listen to what's being asked. Avoid being in your head all the time, thinking on how to answer even before they're done asking. 
Avoid using excess slang or colloquial language.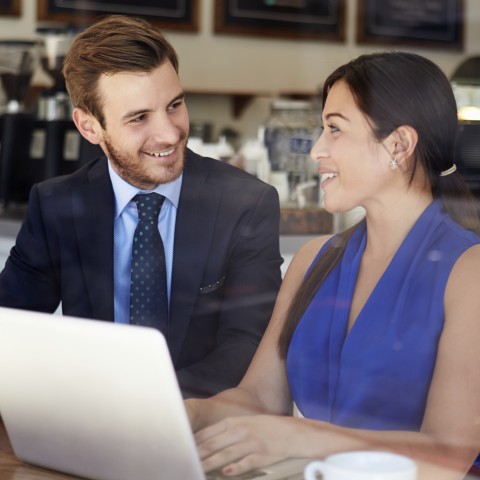 The oral section is like a conversation.
3. After the Test
Congratulations! After all the preparation and taking the test itself, all that's left is the waiting part. It takes around two months for the results to become available. Results will be published online, and after that, you can ask for the certificate. Remember that you'll need the proof of registration to do that, so keep it in a safe place! 
It's not possible to ask for a revision of the score. But you should know that the grading process takes the input of two separate evaluators, in both the written and oral sections. In case the grades are very different, a third evaluator is called in to assess it. 
4. Tips on Preparing for Celpe-Bras
Now that you know how to successfully register for and take this Brazilian Portuguese proficiency test, it's time to get down to business—in this case, to your studies. After all, preparation is the word of order when it comes to proficiency tests. 
Here are our top tips for your Celpe-Bras preparation and to help you achieve the results you want!
A- Reading
Keep up with Brazilian Portuguese news. There are several channels and websites available. From a sports-only website to the most popular national newspaper, you can read about anything that interests you. 
Read opinion articles and movie reviews from quality sources.
Reading blogs, magazines, and books will introduce you to different writing styles and expand your vocabulary.
Beware of using social media to prepare: normally, the language used in everyday comments and posts is not 100% correct. 
B- Listening
Try to listen to Portuguese every day. Even if you don't have much time, don't go one day without Portuguese listening practice. PortuguesePod101 has a huge lesson library with many listening exercises you can use!
Watch TV shows or news to get used to normal conversation speed.
C- Speaking
Try to express your feelings and opinions out loud. Talk to Portuguese-speakers, asking and answering questions about different topics. 
Record yourself and listen to your recording afterwards to catch where you can improve. This will also help you feel more comfortable with speaking Portuguese overall.
D- Writing
Start writing in Portuguese every day. You can write a journal entry, your to-do list, a message to a Portuguese-speaking friend…whatever it takes to get comfortable with it!
Ask native speakers to read your writing and give you feedback. If you don't know anyone you could ask in person, reach out online.
In addition, you should definitely reserve some time to take the past editions of Celpe-Bras at home. Take them as if they were the real deal, in a quiet place and timing yourself. 

You can also benefit from one-on-one tutoring through MyTeacher, an exclusive service by PortuguesePod101. You can get detailed reviews on your written answers, and improve your pronunciation and listening skills.
5. Learn More Portuguese with PortuguesePod101
Whether you were familiar with Celpe-Bras or had never heard about it before, we hope this guide gave you the information you need! When it comes time for you to get your Portuguese proficiency certification, you'll be prepared to do amazingly well.
Do you think we forgot to cover something about Celpe-Bras? Or maybe you took the exam before and want to share your experience? Let us know in the comments!
Don't forget to look for the past Celpe-Bras tests and practice with the real thing. Now is the perfect time to take your Portuguese studies up a notch. To help you along the way, there are lots of free Portuguese resources and a variety of vocabulary lists available on PortuguesePod101.com. Go ahead and choose your favorite tools to expand your learning opportunities.
If you want to take your learning experience further, members of PortuguesePod101.com get access to the largest language lesson library in the world, with thousands of real lessons by real teachers. Perfect for anyone who wants to learn from anywhere, feel motivated, and be ready to speak Portuguese with confidence. Having a membership with us is especially useful if you're planning to take a Portuguese proficiency test, as you can get quality feedback and training.
Good luck, and happy Portuguese learning!
April 10, 2020
What is the most defining moment you will face this year? From memories that you immortalize in a million photographs, to days you never wish to remember, one thing's for certain: big life events change you. The great poet, Bukowski, said, "We are here to laugh at the odds and live our lives so well, that death will tremble to take us." The older I get, the more I agree with him!
Talking about significant events in our lives is part of every person's journey, regardless of creed or culture. If you're planning to stay in Brazil for more than a quick visit, you're sure to need at least a few 'life events' phrases that you can use. After all, many of these are shared experiences, and it's generally expected that we will show up with good manners and warm wishes.

Table of Contents
1. Life Events
Do you know how to say "Happy New Year" in Portuguese? Well, the New Year is a pretty big deal that the whole world is in on! We celebrate until midnight, make mindful resolutions, and fill the night sky with the same happy words in hundreds of languages. No doubt, then, that you'll want to know how to say it like a local!
Big life events are not all about fun times, though. Real life happens even when you're traveling, and certain terminology will be very helpful to know. From talking about your new job to wishing your neighbors "Merry Christmas" in Portuguese, here at PortuguesePod101, we've put together just the right vocabulary and phrases for you.
1- Birthday – aniversário
If you're like me, any excuse to bring out a pen and scribble a note is a good one. When there's a birthday, even better: hello, handwriting!
Your Brazilian friend will love hearing you wish them a "Happy birthday" in Portuguese, but how much more will they appreciate a thoughtful written message? Whether you write it on their Facebook wall or buy a cute card, your effort in Portuguese is sure to get them smiling! Write it like this:
Feliz Aniversário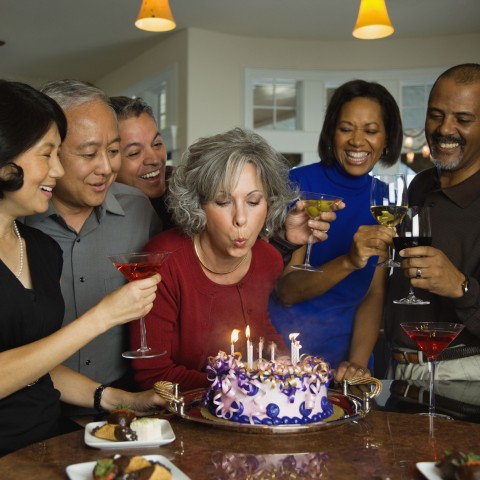 Now that you know the words, I challenge you to put them to music and sing your own "Happy birthday" song in Portuguese! It's not impossible to figure out even more lyrics, once you start discovering the language from scratch.
2- Buy – comprar
If there's a special occasion, you might want to buy somebody a gift. As long as you've checked out Portuguese etiquette on gift-giving (do a Google search for this!), it will be a lovely gesture. If you're not sure what to buy, how about the awesome and universally-appealing gift of language? That's a gift that won't stop giving!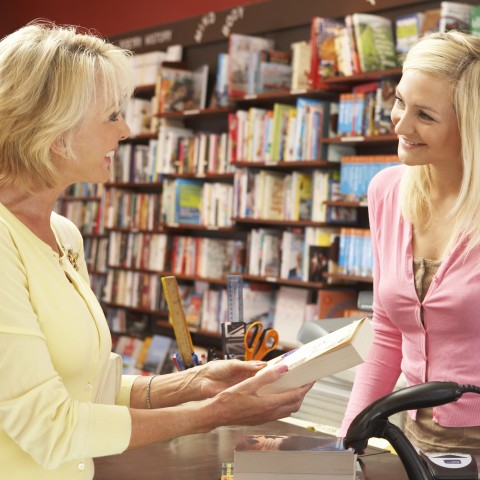 3- Retire – aposentar-se
If you're planning to expand your mind and retire in Brazil, you can use this word to tell people why you seem to be on a perpetual vacation!
Retirement is also a great time to learn a new language, don't you think? And you don't have to do it alone! These days it's possible to connect to a vibrant learning community at the click of a button. The added benefit of a Daily Dose of Language is that it keeps your brain cells alive and curious about the world. After all, it's never too late to realize those long-ignored dreams of traveling the globe…
4- Graduation – formatura
When attending a graduation ceremony in Brazil, be prepared for a lot of formal language! It will be a great opportunity to listen carefully and see if you can pick up differences from the everyday Portuguese you hear.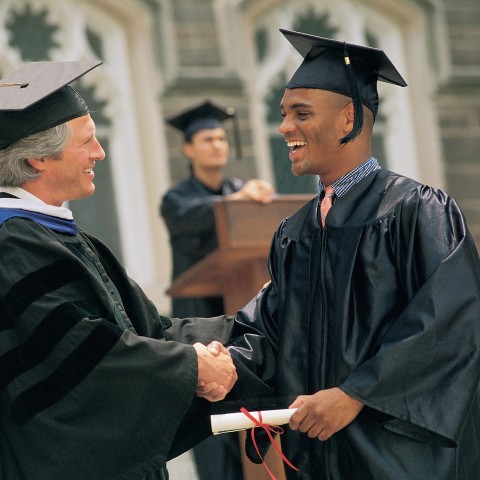 5- Promotion – promoção
Next to vacation time, receiving a promotion is the one career highlight almost everyone looks forward to. And why wouldn't you? Sure, it means more responsibility, but it also means more money and benefits and – the part I love most – a change of scenery! Even something as simple as looking out a new office window would boost my mood.
6- Anniversary – aniversário
Some anniversaries we anticipate with excitement, others with apprehension. They are days marking significant events in our lives that can be shared with just one person, or with a whole nation. Whether it's a special day for you and a loved one, or for someone else you know, this word is crucial to know if you want to wish them a happy anniversary in Portuguese.
7- Funeral – funeral
We tend to be uncomfortable talking about funerals in the west, but it's an important conversation for families to have. Around the world, there are many different customs and rituals for saying goodbye to deceased loved ones – some vastly different to our own. When traveling in Brazil, if you happen to find yourself the unwitting observer of a funeral, take a quiet moment to appreciate the cultural ethos; even this can be an enriching experience for you.
8- Travel – viajar
Travel – my favorite thing to do! Everything about the experience is thrilling and the best cure for boredom, depression, and uncertainty about your future. You will surely be forever changed, fellow traveler! But you already know this, don't you? Well, now that you're on the road to total Portuguese immersion, I hope you've downloaded our IOS apps and have your Nook Book handy to keep yourself entertained on those long bus rides.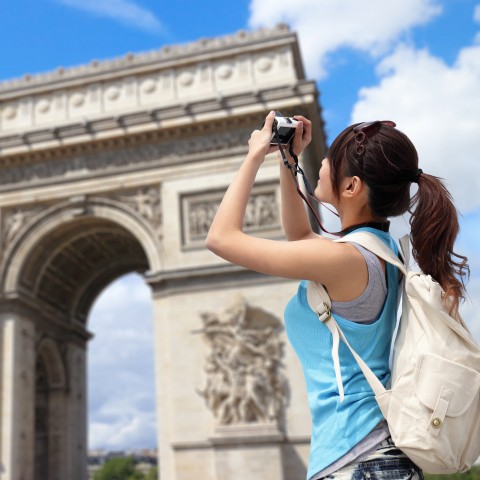 9- Graduate – formar-se
If you have yet to graduate from university, will you be job-hunting in Brazil afterward? Forward-looking companies sometimes recruit talented students who are still in their final year. Of course, you could also do your final year abroad as an international student – an amazing experience if you'd love to be intellectually challenged and make a rainbow of foreign friends!
10- Wedding – casamento
One of the most-loved traditions that humans have thought up, which you'll encounter anywhere in the world, is a wedding. With all that romance in the air and months spent on preparations, a wedding is typically a feel-good affair. Two people pledge their eternal love to each other, ladies cry, single men look around for potential partners, and everybody has a happy day of merrymaking.
Ah, but how diverse we are in our expression of love! You will find more wedding traditions around the world than you can possibly imagine. From reciting love quotes to marrying a tree, the options leave no excuse to be boring!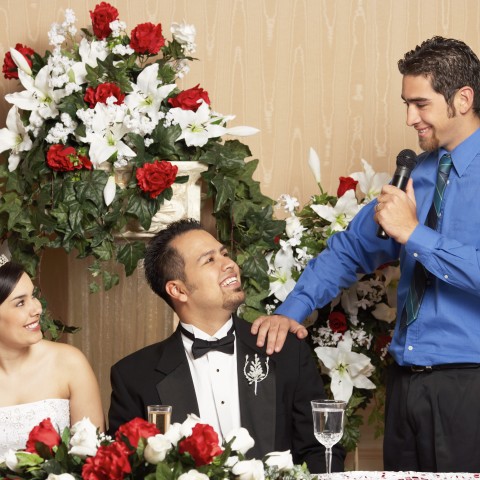 11- Move – mudar-se
I love Brazil, but I'm a nomad and tend to move around a lot, even within one country. What are the biggest emotions you typically feel when moving house? The experts say moving is a highly stressful event, but I think that depends on the circumstances. Transitional periods in our lives are physically and mentally demanding, but changing your environment is also an exciting adventure that promises new tomorrows!
12- Be born – nascer
I was not born in 1993, nor was I born in Asia. I was born in the same year as Aishwarya Rai, Akon, and Monica Lewinsky, and on the same continent as Freddy Mercury. When and where were you born? More importantly – can you say it in Portuguese?
13- Get a job – conseguir um emprego
The thought of looking for a job in a new country can be daunting, but English speakers are in great demand in Brazil – you just have to do some research, make a few friends and get out there! Also, arming yourself with a few Portuguese introductions that you can both say and write will give you a confidence boost. For example, can you write your name in Portuguese?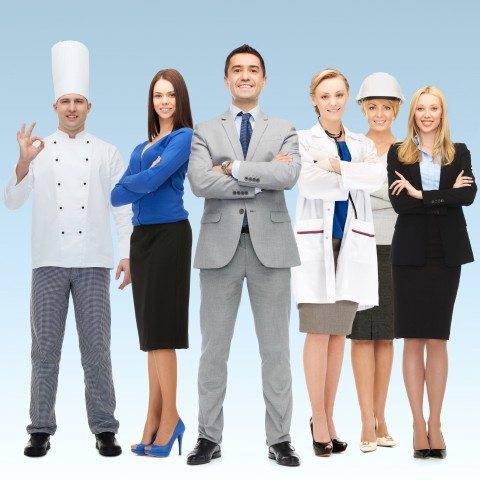 14- Die – morrer
Death is a universal experience and the final curtain on all other life events. How important is it, then, to fully live before we die? If all you have is a passport, a bucket list, and a willingness to learn some lingo, you can manifest those dreams!
15- Home – casa
If home is where the heart is, then my home is on a jungle island completely surrounded by the turquoise ocean. Right now, though, home is an isolation room with a view of half a dry palm tree and a tangle of telephone wires.
If you're traveling to Brazil for an extended stay, you'll soon be moving into a new home quite unlike anything you've experienced before!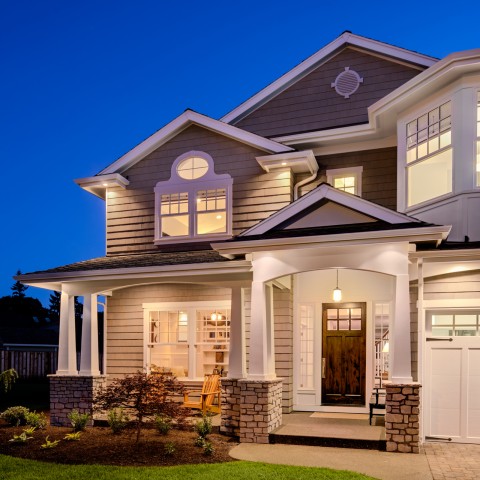 16- Job – trabalho
What job do you do? Does it allow you much time for travel, or for working on this fascinating language that has (so rightfully) grabbed your attention? Whatever your job, you are no doubt contributing to society in a unique way. If you're doing what you love, you're already on the road to your dream. If not, just remember that every single task is one more skill to add to your arsenal. With that attitude, your dream job is coming!
17- Birth – nascimento
Random question: do you know the birth rate of Brazil?
If you're lucky enough to be invited to see a friend's baby just after they are born, you'll have all my respect and all my envy. There is nothing cuter! Depending on which part of the country you're in, you may find yourself bearing witness to some pretty unexpected birth customs. Enjoy this privilege!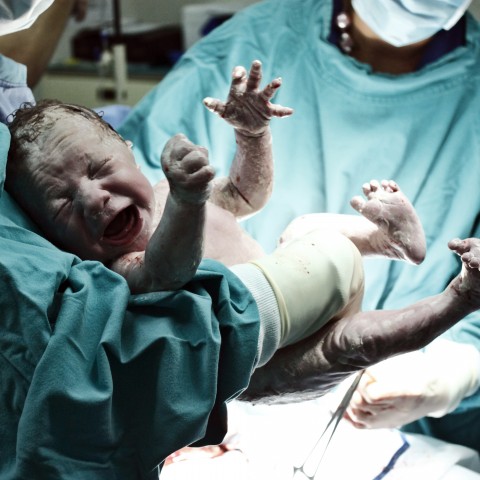 18- Engaged – comprometer-se
EE Cummings said, "Lovers alone wear sunlight," and I think that's most true at the moment she says "yes." Getting engaged is something young girls dream of with stars in their eyes, and it truly is a magical experience – from the proposal, to wearing an engagement ring, to the big reveal!
In the world of Instagram, there's no end to the antics as imaginative couples try more and more outrageous ways to share their engagement with the world. I love an airport flashmob, myself, but I'd rather be proposed to on a secluded beach – salt, sand, and all!
Engagement customs around the world vary greatly, and Brazil is no exception when it comes to interesting traditions. Learning their unique romantic ways will inspire you for when your turn comes.
Speaking of romance, do you know how to say "Happy Valentine's Day" in Portuguese?
19- Marry – casar-se
The one you marry will be the gem on a shore full of pebbles. They will be the one who truly mirrors your affection, shares your visions for the future, and wants all of you – the good, the bad and the inexplicable.
From thinking up a one-of-a-kind wedding, to having children, to growing old together, finding a twin flame to share life with is quite an accomplishment! Speaking of which…
2. Marriage Proposal Lines
Ah, that heart-stopping moment when your true love gets down on one knee to ask for your hand in marriage, breathlessly hoping that you'll say "Yes!" If you haven't experienced that – well, it feels pretty darn good, is all I can say! If you're the one doing the asking, though, you've probably had weeks of insomnia agonizing over the perfect time, location and words to use.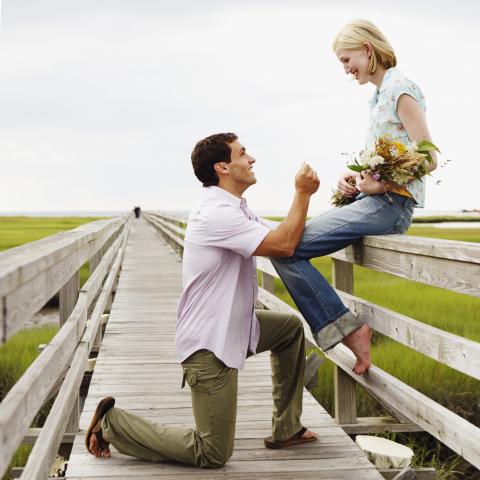 How much more care should be taken if your love is from a different culture to yours? Well, by now you know her so well, that most of it should be easy to figure out. As long as you've considered her personal commitment to tradition, all you really need is a few words from the heart. Are you brave enough to say them in Portuguese?
3. Talking About Age
Part of the wonder of learning a new language is having the ability to strike up simple conversations with strangers. Asking about age in this context feels natural, as your intention is to practice friendly phrases – just be mindful of their point of view!
When I was 22, I loved being asked my age. Nowadays, if someone asks, I say, "Well, I've just started my fifth cat life." Let them ponder that for a while.
In Brazil, it's generally not desirable to ask an older woman her age for no good reason, but chatting about age with your peers is perfectly normal. Besides, you have to mention your birthday if you want to be thrown a birthday party!
4. Conclusion
Well, there you have it! With so many great new Portuguese phrases to wish people with, can you think of someone who has a big event coming up? If you want to get even more creative, PortuguesePod101 has much to inspire you with – come and check it out! Here's just some of what we have on offer at PortuguesePod101:
Free Resources: Sharing is caring, and for this reason, we share many free resources with our students. For instance, start learning Portuguese with our basic online course by creating a lifetime account – for free! Also get free daily and iTunes lessons, free eBooks, free mobile apps, and free access to our blog and online community. Or how about free Vocabulary Lists? The Portuguese dictionary is for exclusive use by our students, also for free. There's so much to love about PortuguesePod101…!
Innovative Learning Tools and Apps: We make it our priority to offer you the best learning tools! These include apps for iPhone, iPad, Android and Mac OSX; eBooks for Kindle, Nook, and iPad; audiobooks; Roku TV and so many more. This means that we took diverse lifestyles into account when we developed our courses, so you can learn anywhere, anytime on a device of your choice. How innovative!
Live Hosts and One-on-One Learning: Knowledgeable, energetic hosts present recorded video lessons, and are available for live teaching experiences if you upgrade. This means that in the videos, you get to watch them pronounce those tongue-twisters, as if you're learning live! Add octane to your learning by upgrading to Premium Plus, and learn two times faster. You can have your very own Portuguese teacher always with you, ensuring that you learn what you need, when you need to – what a wonderful opportunity to master a new language in record time!
Start Where You Are: You don't know a single Portuguese word? Not to worry, we've absolutely got this. Simply enroll in our Absolute Beginner Pathway and start speaking from Lesson 1! As your learning progresses, you can enroll in other pathways to match your Portuguese level, at your own pace, in your own time, in your own place!
Learning a new language can only enrich your life, and could even open doors towards great opportunities! So don't wonder if you'll regret enrolling in PortuguesePod101. It's the most fun, easy way to learn Portuguese.
June 28, 2019
Not everything can be translated. The Biblical story of the Tower of Babel tells of a time when all humans stopped speaking the same language to drown in the confusion of different idioms. The conflicts have spread throughout humankind, which has been dissolved into different tribes.
Indeed, communication is full of perils. Speech is the root of every possible human bond and results in building or destroying bridges. Normally, when a message fails to be transmitted, the consequences aren't good.
This effort to translate is hard enough in daily matters. But what about the untranslatable Portuguese words and those of other languages?
The benefits of learning untranslatable Portuguese words may not be obvious at first sight, but they exist. For one, it's a good way to learn more about the culture of the target country and to understand more about the native speakers' mindset.
That's why you're about to grow as a student with the help of a brand-new list of untranslatable Portuguese words from PortuguesePod101!
Disclaimer
The following words will be presented with a literal translation, which could also be properly called an approximate meaning. Because these are Portuguese words with no English equivalent, right? But we'll do our best to communicate the actual meaning after the literal translation to make it as precise as possible.
Table of Contents
1. Saudade
Literal Translation:
There isn't one.
Meaning:
Feelings of nostalgia and longing for something, someone, or some situation. Normally, these are melancholy feelings, but can also carry joyful undertones.
Example Situations:
To long for a dead relative; missing a childhood object; to miss an ex-partner (or the feelings you felt toward them); to yearn to go back in time to a situation.
Usage in a Sentence:
Sinto saudade dela.
"I miss her."
Que saudades da casa da minha infância…
"Oh, how I long for the house of my childhood…"
When it comes to words often used together with this term, people usually "have" saudade or "feel" saudade.
The feeling can also be expressed as a lament with the help of que: Que saudade da casa da minha infância…
Additional Notes:
Some people see this as one of the most beautiful untranslatable Portuguese words. The word is largely employed in lyrical context, which is probably the best context to learn the many ways it can be used.
Saudade ranges from modern Brazilian music from the end of the 1950s (João Gilberto's Chega de Saudade album) back to the poems of Luís Vaz de Camões (Nascerão Saudades Do Meu Bem, for instance) in the 17th century. These were some of the most important contributions in shaping the pillars of the popular Portuguese idiom that we know today.
Actually, saudade has been present in Portuguese poetry since it began. The medieval cantigas de amigo ("friend songs," or romantic chivalry lyrics) already used the word to describe the feeling of maidens left behind by their knights to die in battles.
So, if you search well enough, you may draw the conclusion that this is not only a very old and beautiful word, but also one of the most popular untranslatable words in Portuguese.
2. Fado
José Malhoa's painting "Fado" (1910) depicts a working class Portuguese couple in a moment of artistic contemplation.
Literal Translation:
"Fate"
Meaning:
Besides being a less popular translation for "fate," fado is the name of a popular melancholic Portuguese music genre.
Example Situation:
The most common use of fado is in fado lyrics, such as Tudo isto é fado by poet Aníbal Nazaré, and it was made famous by the voice of Portuguese singer Amália Rodrigues:
Almas vencidas/Noites perdidas/Sombras bizarras(…)/Amor ciúme/Cinzas e lume/Dor e pecado/Tudo isto existe/Tudo isto é triste/Tudo isto é fado(… )
"Beaten souls/Lost nights/Bizarre shadows(…)/Love jealousy/Cinders and lights/Pain and sin/All this exists/All this is sad/All this is fado(…)"
Usage in a Sentence:
Fado can be used with and without musical context, though the latter is much less common.
When the word is used in lyrics, it can depict both the song genre and fate, depending on the situation.
Additional Notes:
Exposure to fado singers' and instrumentalists' works will not only lead you to find popular poetry and more interesting untranslatable Portuguese idioms. It will also present to you the unique universe of Moorish and European musical expression and instruments, blended into Portugal's modern musical pride.
Also, you'll certainly find some of the most beautiful Portuguese words and phrases we need in English.
3. Gostosa
Literal Translation:
"Tasty"
Meaning:
To use gostosa is similar to using "hot" to describe an attractive woman. It can also be used for men, adapted to gostoso.
Example Situation:
Gostosa is an adjective and one of the funny untranslatable Portuguese words on this list. But as you may have imagined, to call someone "tasty" can be perceived as very vulgar by the person receiving the compliment.
An example situation for the appropriate use of this word would be in a context of informality and intimacy. It's sexy talk. For instance, if used during flirting, gostosa normally would not be employed to establish first impressions—don't be a jerk.
Usage in a Sentence:
Já te disseram que você é bem gostosa?
"Did someone ever tell you that you're very hot?"
4. Tapioca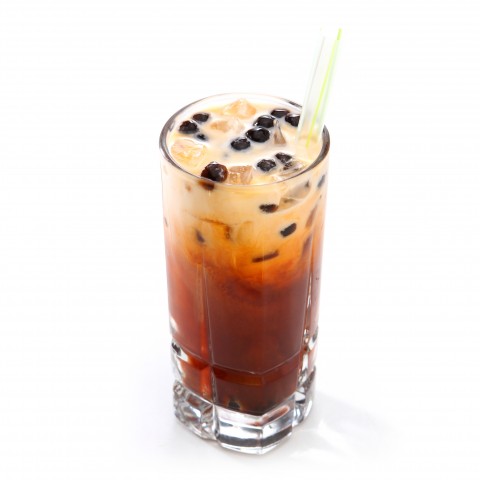 Literal Translation:
There isn't one.
Meaning:
It's a type of edible flour made of manioc, but the word is normally used to describe a fine pancake recipe prepared with this flour and various types of fillings.
Example Situation:
Tapioca is a noun, which means it can be qualified by adjectives. The most common ones for an interested gourmand would be doce or salgado ("sweet" or "salted"), since these are the flavors offered when ordering one.
Despite the choice of fillings, there aren't many ways to prepare tapioca: mostly, it's fried (frita) in a pan without oil. But you might find other ways to serve it, since it's growingly incorporated into other plates and candies. For instance: dadinho de tapioca ("little tapioca dice" ) or sorvete de tapioca ("tapioca ice cream").
Usage in a Sentence:
Esta tapioca com manteiga está deliciosa, mas prefiro com recheio doce.
"This buttered tapioca is delicious, but I'd rather eat one with a sweet filling."
Additional Notes:
This isn't one of the hard Portuguese words to learn or use. Indeed, rather than learning this example of untranslatable Brazilian Portuguese words, you're probably better off tasting a sample of tapioca! To savor it is also untranslatable…
This Brazilian delicacy is a native dish and very popular in the Northern and Northeastern regions of the country. In the time of colonization, it was fed to the slaves and also served as food for settlers. Presently, it's a "trendy" option for snacks and sandwiches among gym enthusiasts, since it can be prepared as a very thin yet consistent and energetic pancake, and filled with "healthy" ingredients.
5. Oca
Niemeyer's Oca building is inspired by primordial native constructions
Literal Translation:
There isn't one.
Meaning:
An indigenous dwelling made out of wood and vegetable fibers—typically found in Brazil.
Don't confuse this word with the Portuguese translation for "hollow," which is pronounced "oh-kah." The word in question here should be pronounced with an "open o" (like in the word "rock").
Example Situation:
Consisting of three letters, this is probably one of the least hard Portuguese words to learn from this list. It's normally employed in native contexts.
Usage in a Sentence:
The word is typically used to describe indigenous houses, and not in connotative manners. A group of ocas can be called an aldeia.
Additional Notes:
The format of an oca is rounded and it can vary in size. To imagine one, you just need to picture a coconut sunken halfway into the ground.
The form of the oca has served as inspiration for modern architectural structures in Brazil. The most famous one is Oscar Niemeyer's Oca in the Ibirapuera Park, in São Paulo. It's a museum for small- to medium-sized expositions.
6. Xodó
Literal Translation:
There isn't one.
Meaning:
The dearest one; the loved one
Example Situation:
Xodó can be used to refer to different types of people for whom the speaker feels tenderness. Relatives, especially children, can be xodós. For example, a grandson can be a grandmother's xodó, and vice-versa. Pets, dear objects, and hobbies can be xodós as well.
Finally, this word can also be applied in a dating context as a synonym for a valentine or a dear one.
Usage in a Sentence:
Xodó is a popular example of untranslatable words in Portuguese vocabulary. It should be used in informal register.
An example of the expression's usage in a dating context is Dominguinhos' song Xodó, also interpreted by Luiz Gonzaga. This forró singer is among Brazil's most famous musicians of all time. The chorus of the tune is as follows:
Eu só quero um amor/Que acabe o meu sofrer/Um xodó pra mim/Do meu jeito assim/Que alegre o meu viver
"All I want is a valentine/That will end my suffering/A valentine for me/Just the way I like it/That will lighten up my living"
The term can also refer to the relationship itself, not the valentine.
Other examples outside of the dating context are:
Ele tem um xodó tremendo pelo carro.
"He is tremendously in love with his car."
(Note that the "relationship" meaning is employed in this case, but in a connotative manner.)
A garotinha era o xodó do professor de História.
"The little girl was the dearest of the history teacher."
7. Desbundar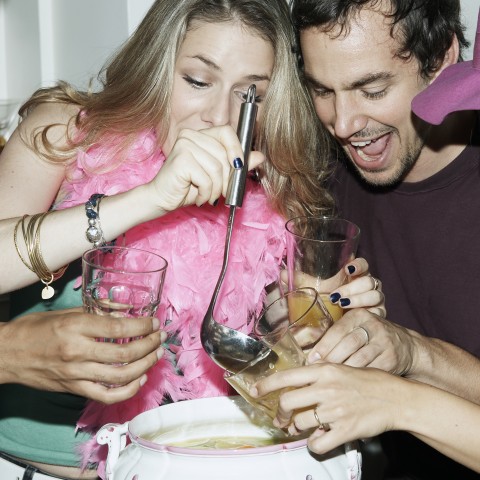 Literal Translation:
There isn't one.
Meaning:
This is one of the most complex untranslatable Portuguese words on this list. Essentially, this verb is equivalent to "dazzle"…but not only that. It also carries behavioral tones that are not encompassed by "dazzle." For example, desbundar can refer to losing control, becoming inebriated, or taking to deviant sexual behavior.
Finally, to free yourself from social constraints in general can be described as desbundar (the verb) or desbunde (the noun, which is the liberating act itself).
Example Situation:
Someone at a party after their fourth glass of caipirinha is ready to desbundar—if they haven't already.
Usage in a Sentence:
Beatriz desbundou de vez após consumir tanta droga.
"Beatriz has lost track completely after consuming so many drugs."
O turista desbundou quando viu o Rio Amazonas.
"The tourist was bedazzled by the sight of the Amazonas River."
Additional Notes:
Desbundar and desbunde are more examples of why untranslatable Portuguese terms are somewhat hard for foreigners to understand fully, even after they learn the general idea. Foreign speakers lack certain cultural information, which is sometimes hard to get.
We've already commented on musical and literary repertoire related to other words. In this case, desbunde (in the sense of liberation or losing track of reality) was popularized in the context of the Brazilian dictatorship of the 1960s. That was when desbunde got this sense among artists who were experimenting with cultural norms, sexual liberation, and aesthetic modernization.
8. Cafuné
Literal Translation:
There isn't one.
Meaning:
Running your fingers through one's hair
Example Situation:
Though it may seem like a romantic gesture, a cafuné is a normal form of affection in Brazil among friends and relatives. Though it can certainly be used in a romantic context as well.
Usage in a Sentence:
Vem cá me fazer um cafuné.
"Come here and give me a cuddle."
9. Ouvido e orelha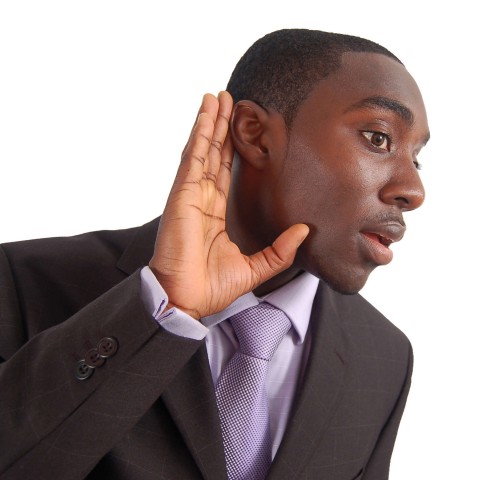 Literal Translation:
"Ear" and…"ear"
Meaning:
This may come across as something odd.
Ouvido stands for the inner part of the ear (the ducts inside the tiny hole of the ear), whereas orelha is the outer part of the ear—its "structure."
Example Situation:
Typically, when it comes to hearing something or having pain in the ear, the speaker will refer to the ouvido.
When talking about the physical structure of the ear, the part seen by the eyes, the speaker will talk about orelha.
Usage in a Sentence:
Vou ao médico, pois estou com dor de ouvido.
"I'm going to the physician because I feel pain in my ear."
Levei uma bolada na orelha e agora ela está vermelha como um pimentão.
"They've kicked the ball against my ear and now it is red as a pepper."
Additional Notes:
Someone with large ears is often called orelhas de abano ("fan ears").
Someone with good hearing skills is considered to have ouvidos de tísico or ouvidos de tuberculoso (both synonyms for "tuberculous ears").
10. Anteontem
Literal Translation:
"Before yesterday"
Meaning:
It is the day before yesterday.
Example Situation:
Actually, an English speaker can find an equivalent for this word in "ereyesterday." But since this form is extremely archaic, we consider anteontem to be one of the important untranslatable Portuguese words for new learners.
Anteontem is freely and often used in Portuguese conversations not only in Brazil, but also in Portugal, Angola, Mozambique, and Guiné-Bissau.
Usage in a Sentence:
Você deveria ter feito a reserva anteontem…
"You should have done the reservations the day before yesterday…"
Ela assistiu um filme terrível anteontem.
"She watched a terrible movie the day before yesterday."
Aonde todos foram anteontem?
"Where did everybody go the day before yesterday?"
Other commonly used verbs that go with anteontem are: comer ("to eat"), tocar ("to play"), jogar ("to play"), and the list goes on.
Additional Notes:
Fun fact: This word is an example of linguistic bricolage in Portuguese. It's the exact combination of antes ("before" ) and ontem ("yesterday").
11. Cadê
Literal Translation:
"Where is"
Meaning:
This is a subtle example of Brazillian Portuguese words you can't translate into English. You most certainly can ask where something is in English. But can you do it in one word? Cadê, also known as quede or quedê, is the contraction of "where is" (onde está) in one word—even though onde está doesn't sound anything close to cadê.
Example Situation:
If you've lost something or want to know where someone is, cadê is the word of choice.
Fun fact: In the late 1990s, Cadê was the name of a Brazilian web search engine, similar to Google.
Usage in a Sentence:
Cadê o chinelo?
"Where is the flip flop [sandal]?"
Cadê Tereza?
"Where is Tereza?"
Additional Notes:
Actually, quede is the contraction of que é de…? which is an archaic way of asking for something's whereabouts. Curiously enough, que é de is the exact equivalent to "what became of…?"
Cadê or quedê are preferable to quede, which can also refer to a sports shoe or a golf caddie. Or you can engage in truly untranslatable Portuguese phrases asking where the caddie is: quede o quede?
12. Caprichar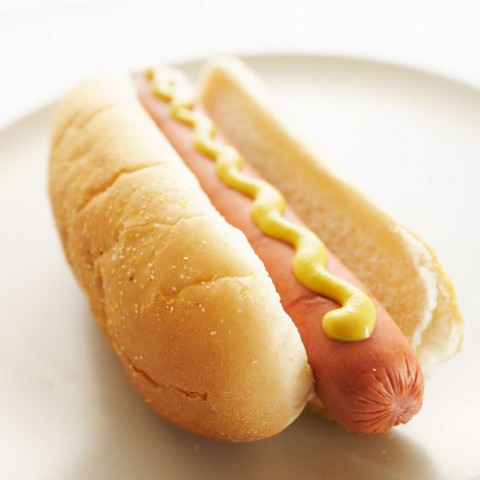 Literal Translation:
"To make it in a whimsical way"
Meaning:
To put effort into something; to execute something well
Example Situation:
This is yet another interesting case of Portuguese words with no English translation. The literal translation of capricho (the noun) would be "whim." In Portuguese, capricho can also mean "whim," actually.
But for some reason, the verb caprichar is different. When someone capricha in something, they're doing it well or at least putting effort into it.
Usage in a Sentence:
Este relatório será apresentado ao chefe, então por favor capriche!
"This report will be presented to the boss, so please make it as good as you can!"
Tem como fazer este cachorro-quente bem caprichado?
"Can you make this hot dog a big and fat one?"
Note that the term has been employed in a connotative manner. A caprichado hot dog would be a big and fat one in the eyes of the speaker. This is what's expected from the snack for it to be the best possible.
Additional Notes:
As you may have noticed, other forms of words can derive from caprichar. The noun capricho is one of them, and the adjective caprichado is another very common example. Either way, all of these words are often employed in colloquial register rather than formal.
13. How PortuguesePod101 Can Help You Learn More Untranslatable Words in Portuguese
A friendly push can lead a beginner or intermediate speaker to a truly clear path of knowledge. In fact, learning a language alone is usually harder than connecting to other people, teachers, and cultures in the process.
PortuguesePod101 is a database that gathers free resources for Portuguese speakers at every level. Our sections and lessons are organized to guarantee a balanced approach to the content. Untranslatable terms in Portuguese will be easier to learn when you combine formal "classroom" teaching and informal, relaxed articles, podcasts, videos, and other learning tools.
Indeed, the MyTeacher feature is one to behold. This fast-track to fluency will give you guidance, one-on-one contact, and personalized feedback to help you improve your Portuguese skills. You'll get to learn Portuguese terms we wish existed in English, and many other important cultural traits that are hard to get elsewhere without going abroad.
Get access to a whole new world of knowledge with PortuguesePod101. We'll give you the tools—you finish the job!
Before you go, let us know in the comments if any of these words were new to you. We look forward to hearing from you!