All you need to know before landing in the Wonderful City for a good time
So, you're booking a trip to Rio de Janeiro. A lot has been said and sung about the city's natural beauty and cultural diversity, but it's impossible to grasp entirely the fascination behind its beaches, architecture, food, dances, and people.
Rio de Janeiro is the famous postcard of Brazil, and there's a reason for this. Actually, a lot of reasons! The city is a marvel unlike anything else in the world, hence the importance of getting the facts straight before packing up and enjoying a memorable trip. This is where our handy Rio de Janeiro travel guide comes in! 
There are hundreds of attractions you could see in this vast city, but time is limited. To help you plan for a fulfilling trip, PortuguesePod101.com has compiled a list of places you must visit in Rio de Janeiro during your stay. We've included a blend of perennial classics and unique, hidden gems that deserve a closer look. 
We've also assembled a list of simple preparatory steps to take before your trip and some essential language tips that will help you explore the delights of Rio de Janeiro more easily. 
Bem-vindo!
Table of Contents
1. Travel Tips for Visiting Rio de Janeiro
There are a few things to know before visiting Rio de Janeiro that can really make or break your entire trip. Following is a quick guide concerning various aspects of the city. 
Facts and Stats
Rio de Janeiro is Brazil's second most populated city. According to 2019 statistics, it contains 6,718,903 inhabitants—that's 3% of the country's population! The North Zone of the city is the most densely populated area, while the West Zone is the least densely populated.
The city is often considered a "melting pot," featuring an ethnically diverse population with Amerindian, European, and African ancestries. This mixture of ethnic roots can be accredited to the city's previous role as Brazil's capital from 1763 (when Brazil was a colony of the Portuguese empire) to the democratic period of 1960.
Actually, even though Brasília is the current capital of Brazil, Rio de Janeiro is still largely responsible for presenting the national image to foreign lands. Indeed, it's a culturally rich place with a natural beauty that's hard to parallel.
When to Visit Rio de Janeiro
You probably already know that Rio is a tropical destination. The local median temperature is 23.3ºC (about 74ºF), but the temperature may rise above 40ºC (104ºF) in the summer. Besides being too hot, summer is not the best time of the year to visit this city because it tends to be expensive and crowded during this period. If you do decide to visit during summer, don't forget to bring sunscreen and insect repellent with you!
The best time to visit Rio de Janeiro is between April and June, since the weather is milder and the beaches and streets are calmer. But if you'd like to visit Rio de Janeiro for Carnival, then you should arrive in February, toward the end of summer. Also, keep in mind that rain can be pretty tough from November to March.
Let's Talk About Money
Now that you know the best time to visit Rio de Janeiro, let's talk about money and organization. The first thing to consider when financially planning the trip is the local currency. The Brazilian Real (R$) has been through some major fluctuation and is now severely undervalued in comparison to the US Dollar.
Then come the basic costs to calculate. For transportation, the bus (R$4.05 a ticket) is the most common resource available. There are also trains and the subway (R$5.00) in the public transport system, and you can also rely on Uber and yellow taxis—in these cases, you should insist that the driver toggle the meter on, to avoid extra charges. Don't accept a fixed fee to take you to your hotel or a tourist site, and turn on a GPS with your destination if you think the ride is taking too long.
The cost to visit Rio de Janeiro depends on where you plan to lodge and dine. That said, a frugal stay would likely cost around R$65 a day for individual meals and R$550 a day for a comfortable hotel room for a couple.
Additional Tips
A major motivation for learning Portuguese before your trip to Rio de Janeiro is the small number of English speakers in the city. Despite the overall hospitality of the locals, it's hard to find someone who speaks English well (if at all). At best, workers of luxurious hotels, airports, and restaurants in the most touristic areas will speak some English. 
Most tourists don't need to file for a visa before the trip, but people of certain origins do need a visit visa. You can check here to see if this applies to you. If so, you can claim it in Embassies, General Consulates, Consulates, and Vice Consulates of Brazil abroad. For identification purposes during your Rio de Janeiro travels, your passport is normally sufficient.
Is Rio de Janeiro Safe to Visit?
Before you travel to Rio de Janeiro, know that Brazil is a violent country. But this shouldn't keep you from visiting! Pickpocketing and petty theft are the usual problems, though there are also some more serious crime possibilities for visitors. You can make your visit to Rio de Janeiro safer by taking some useful precautions:
Keep valuables safe and don't show off electronics or luxury items (watches, purses, fancy shoes, clothing).
Carry only the necessary amount of cash.
Avoid going through favelas and suburbs unless on a guided tour.
Avoid going out alone after dark. If you do, take an Uber or taxi.
While in a car, check the GPS to make sure you're on a safe path, away from the areas you should avoid.
If you're visiting during Carnival, bring a money belt or carry the least amount possible (and keep it hidden).
2. Must-See Places for a 1-3 Day Trip
There are places to visit in Rio de Janeiro to suit many different tastes. We've selected five delightful locations in the Marvelous City you should definitely see if you're short on time.
Sugarloaf
The Pão de Açúcar mountain (a.k.a. Sugarloaf), is one of the most famous postcard shots of the country. The summit presents travelers with an amazing panoramic view of the bay. Also, there's a cable car ride—buy your ticket in advance, if possible.
The area around the Sugarloaf is safe and has some cool beach options, most of which are about forty minutes to an hour away on foot (or less by bus/car). These beaches include Urca, Vermelha, and de Fora.
Both nature-lovers and tourists of general interest will find Pão de Açúcar an interesting attraction—it's a classic. But be sure to arrive before ten a.m. or after three p.m., so you don't have to wait in line for the cable car.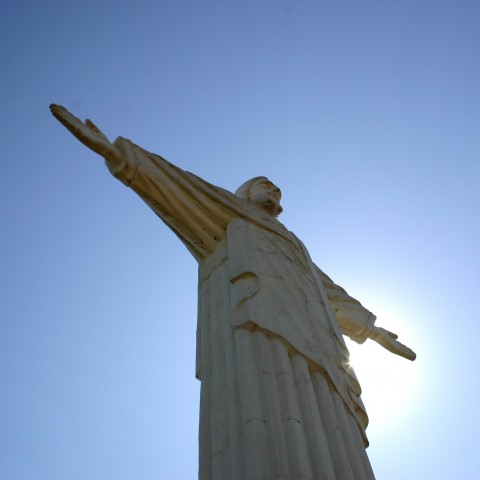 Christ the Redeemer is one of the unavoidable landmarks of Rio de Janeiro.
Corcovado
Corcovado (or the "camel-back mount" in a loose translation) is another trademark Brazilian landscape. It includes the forty-meter-tall statue of Cristo Redentor ("Christ the Redeemer") at the top, which was inaugurated in 1931. 
The hill is open for hiking (the path is steep, be warned) or you can enjoy the ride by train or taxi-van; either way, you'll be able to take in quite a view at the top. Once again, book tickets for the ride and visit beforehand, if possible.
Another classic touristic feature of the city, Corcovado combines architectural and natural elements for tourists to enjoy.
Leblon Beach
Leblon Beach, or Praia do Leblon, stands right beside Ipanema Beach on the same strip of sand. Despite being less popular than its neighbor, Leblon Beach is equally beautiful and much cleaner; it's also less crowded.
If you only have time to visit one of these beaches, Leblon should be your number-one pick. To find it, aim just below Morro Dois Irmãos ("The Two Brothers Hill"), which, by the way, is open for hiking and presents a beautiful view without requiring you to buy an expensive entrance ticket.
The Leblon neighborhood is located in the South Zone of Rio and is famous for having the most expensive residential square meter of the country. Apart from many luxury buildings, there are also good, affordable bars and restaurants as well as a shopping mall.
Leblon Beach is the ideal place to spend some hours relaxing, playing volleyball, bathing in the sea, and eating some good food. There are many food vendors and eating options nearby. Also, you can rent an umbrella or deckchair here.
Botanical Garden
Rio's Jardim Botânico comprises 8,000 species of plants and 140 species of birds, all packed into an oasis in the middle of the city. The city's Botanical Garden was created by decree of King Dom João VI in 1808, when his Court fled from Napoleon's invasion of Portugal and moved to Brazil.
This hidden gem is an amazing place for a relaxing stroll, during which you can behold giant water lilies and hear the birds sing. There's even a café inside! This location is ideal for people who love to get in touch with nature and relish the calmer moments of life. It's budget-friendly and easily accessible via public transportation (R$7 entrance fee).
The Garden is fairly close to the Rodrigo de Freitas lake, which is another cool attraction to visit if you have more time to spend in town (see below).
Rio's Art Museum
Museu de Arte do Rio (MAR) is a good pick for a rainy day and for people who want to get a deeper look into the city's history. The entrance fee for this museum is R$20, though people under 21 can get in for half that price; the museum is free on Tuesdays and closed on Mondays.
The highlight of MAR is the permanent exhibition of historic paintings and photographs of Rio landmarks, though there are also temporary exhibitions of contemporary art. The collection assembles more than 8,000 items.
By visiting MAR, you'll be able to comb through a rich collection of history, art, and architecture all in one place. That said, the fun begins before you even set foot inside the museum, since its site and surroundings are very interesting to visit.
It's set in two buildings in the city center, in Praça Mauá ("Mauá Square"). One of them was King Dom João's palace and the other a modernist bus terminal. Praça Mauá was founded in the early 1900s and refurbished in 2015. It's the path of access to Rio's port zone and to Museu do Amanhã ("Tomorrow's Museum"), a Calatrava-designed science museum.
3. Highly Recommended Places for a 4-7 Day Trip (or Longer)
If you have more time available to visit Rio de Janeiro, there will be many opportunities for you to catch a clearer glimpse of what the carioca (a person born in the city of Rio) way of life looks like.
There are several must-visit places in Rio de Janeiro that we recommend you see during a longer stay.
Rodrigo de Freitas Lake
Located in the South Zone of Rio, Lagoa Rodrigo de Freitas is a traditional promenade site often associated with sports. The lake is where rowing and nautical teams of famous Brazilian clubs (Flamengo, Vasco da Gama) meet up, and it's located near Rio's Jockey Club.
This is the perfect place for a stroll, since it features a nice bike lane and a boardwalk. If you'd like to experience a mild ambience in this sunny city, you'll love the water view here!
Before hitting the boardwalk and watching the sun go down, you can head out to the bars, restaurants, markets, and grocery stores in the surrounding areas. Also, the lake is a "hub" that connects some of the city's other cool attractions: the Botanical Garden, Parque Lage, Ipanema Beach, and the Natural Park of Catacumba.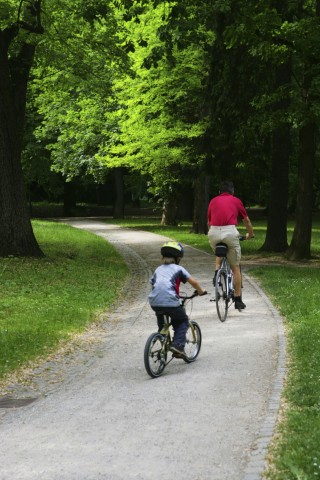 Cycling in Rio is a fun and exciting option for discovering the city's features on the street level.
Seaside Cycling
The seaside cycling lane is a relatively recent attraction in the city. The 14-km (8.7-mi.) bicycle circuit ranges from Marina da Glória up to Leblon. It's increasingly popular among tourists, especially since some enterprises have started to provide bike-rent services.
The proposition here is simple, yet attractive: spend a small fee to rent a bike and ride along the bike lane that surrounds the shoreline of the city. This may be a nice option if you're traveling with children, as it will allow them to spend some energy without having to plan much. Then you can relax at the beach at the end!
It's also a great option for travelers on a honeymoon or friends on a group trip. You can experience the city from a fresh perspective and then chill around the world's most beautiful natural views.
Samba Sessions
A samba session is called a Roda de samba, or "samba circle" when loosely translated. The crowd gathers around talented musicians to hear, sing, and dance. Hence, this is a highly energetic cultural experience and a celebration of life.
This is the best way to get in touch with a very distinct local rhythm being played in a traditional manner. Luckily, this major cultural asset of Rio is being promoted and kept very much alive through such platforms as the Rodas de Samba website, which is a digital agenda of concerts and samba sessions. Another resource is the Facebook page Rede Carioca de Rodas de Samba ("Carioca Samba Sessions Network").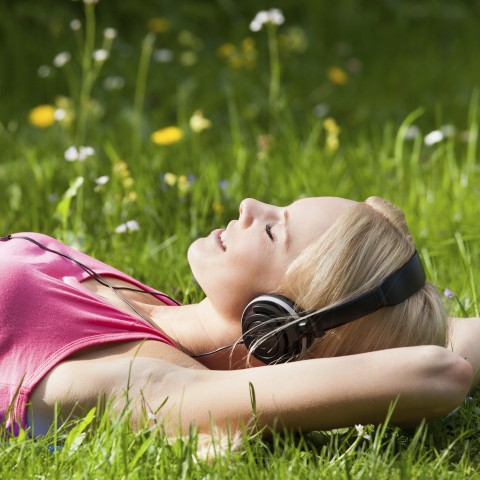 Parque Lage is the ideal place for nature-lovers in Rio.
Lage Park
Parque Lage (pronounced "lah-jee") is a peaceful place with jaw-dropping architecture, surrounded by the Tijuca National Park's gardens. It's a breathtaking park that offers easy access to seniors and people with disabilities.
Honeymooners can visit the free art gallery or sit at a table in the café, set in a reformed and stunning 1920s mansion. There are artificial caves to observe and twelve amazing aquarium tanks to explore with the kids.
The place is conveniently located very close to Rodrigo de Freitas lake—in fact, this area belonged to Freitas's family for many years.
Glória Street Market
Feira da Glória is the biggest street market in the South Zone of Rio, held on Sundays from seven a.m. to four p.m. This is an interesting event for tourists because it's an authentic local option for inhabitants eager to buy groceries and eat out.
The Glória Street Market presents a lot of fresh, affordable fruits and vegetables. In addition, there's no shortage of opportunities to taste a wide array of street foods, purchase clothing, and admire artisanship.
This is a budget-friendly, fascinating place to spend a few hours exploring, eating, and watching some local attractions. Gourmands fill their bellies while watching Capoeira groups gather and walking through art-vending corridors of various expressions.
4. Portuguese Survival Phrases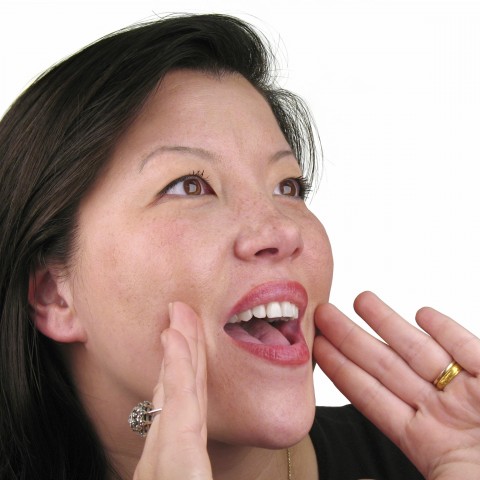 Knowing some basic phrases can help a lot when you visit Rio de Janeiro.
Knowing the best places to visit in Rio de Janeiro is a good first step. But we also recommend that you learn some basic expressions in Portuguese to help you get around and communicate more effectively with the locals. 
These are the most relevant Portuguese survival phrases for travelers visiting Rio de Janeiro:
"Hello!" – Olá!
"Thank you." – Muito obrigado. (masculine) / Muito obrigada. (feminine)
"Goodbye!" – Tchau!
"Sorry." – Me desculpa. / Desculpe.
"Very good." – Muito bom!
"I don't/can't understand you." – Não estou te entendendo. / Não consigo te entender.
"Where is the restroom?" – Onde fica o banheiro?
"How much is it?" – Quanto custa isto?
"I want this." – Eu quero isto. / Eu quero este (this one).
"Help!" – Socorro! / Ajuda, por favor!
Conclusion
You've just read about the most interesting places to visit in Rio de Janeiro and learned some essential expressions to communicate in the city. But why stop there? 
PortuguesePod101.com is packed with digital libraries containing fun and effective lessons for language learners of all levels. Our platform brings together brief thematic entries and complex grammar lessons, both presented in a light and engaging fashion. Don't miss this rich opportunity. 
Before you go: Which location do you most want to visit, and why?