Learning a new language is one of the best decisions a person can make. It widens one's horizons, opens professional and social doors, and it even has health benefits! But we also know it comes with its challenges, so choosing the right language to learn is an important step. One of the questions you might be asking yourself right now is: "Is Portuguese hard to learn?"
The answer is…it depends. I know this isn't what you want to hear, but bear with me! It will all make sense really soon.
One factor that can affect whether Portuguese is hard for you or not is what languages you already know. Portuguese is one of the Romance languages, so if you know another Romance language, you have a huge advantage! 
Another important aspect is how motivated you are to learn the language. Just think about how much easier it is to spend hours doing an enjoyable activity versus something that feels like a chore. Lastly, each person responds differently to various learning strategies. If you use the right resources for you, learning Portuguese will be so easy.
In the end, as long as you have some strategies in place and motivation driving you to succeed, we can say with all confidence that learning Portuguese won't be too hard!
Don't believe us? Just take a look at how the U.S. Foreign Service classified Portuguese. They've labeled it as Category 1, meaning it's one of the easiest languages to learn!
In this article, we'll examine what factors might make the Portuguese language hard to learn and how to overcome those challenges. After all, it does have a few particularities and some annoying exceptions. But—and you can sigh with relief now—we'll also see what the easiest things about the language are. And once we've covered the basics, we'll talk about the best way to approach your Portuguese-learning journey, from where to start to how you can accelerate the process.
By the end of this guide, we're sure you'll be convinced that you can take on this amazing challenge and master Portuguese!
Table of Contents
1. The Real Deal: The Hardest Things About Portuguese
Let's rip off the Band-Aid quickly. What are the hardest parts about learning Portuguese? After all, we can't deny that there are some challenges along the way, especially when you first start the process of learning this beautiful language.
But because the best part of language-learning is improving every day and seeing our capabilities constantly expanding, we're also going to show you how to make those challenges manageable.
1 – Listening challenges: What are they saying?
About 280 million people speak Portuguese, and in Brazil alone, there are 207 million native Portuguese-speakers. Just imagine the variety of accents, local differences, and expressions you can encounter! Brazilian Portuguese is full of colloquialism and has an always-expanding vocabulary that includes slang and even internet-born sayings.
It's no surprise, then, that when listening to Portuguese-speakers, you might become confused and overwhelmed. An accent can make a big difference, and if you're used to one particular accent, you'll need some time to adapt to other ways of speaking Portuguese.
So yes, listening to native speakers can be hard. But on the other hand, it's the only way to really learn how real-life Portuguese is spoken! Besides, listening also helps to improve your speaking abilities.
There are a few tips you can follow to mitigate this difficulty. Even if you choose a particular Portuguese accent to learn, you should make the effort to listen to Portuguese-speakers from other regions from time to time. You can find YouTube videos, look for Brazilian movies and songs, or participate in a language exchange. If you hear any unfamiliar expressions, take note and look them up online.
Lastly, if you're interacting with a native speaker, don't be afraid of asking them to speak slowly. Brazilians love to help foreigners speak Portuguese, and they'll be happy to explain anything that might be confusing you!
And remember, some things can be challenging even for Brazilians, so don't worry too much about it.
For example, there are words that make sense to people from the North of Brazil, but might not mean anything to someone from the southeast or south of the country.
As long as you feel comfortable looking things up or asking questions, you'll easily get over the difficulties!
2 – A fork, a knife: Word gender.
Oh, gender. This can be the source of many mistakes and confusion. But Portuguese-learners aren't the only ones who have to suffer through this. French and Spanish, for example, also present this challenging aspect.
Basically, nouns in Portuguese have a grammatical gender, and this will affect the articles used with said nouns. For example:
A

casa ("The house") – feminine word

O

carro ("The car") – masculine word

Uma

cadeira ("A chair") – feminine word

Um

avião ("An airplane") – masculine word
Luckily, there's a rule you can follow to know whether a word is feminine or masculine. Unfortunately, there are always exceptions. Obviously, you can't memorize all of the feminine and masculine words in Portuguese. But as long as you try to follow the rule and are open to learning whenever you come across an exception, you'll do very well.
So what is this rule we keep mentioning? Look for the letter at the end of the noun. If the word ends in -a, chances are it's a feminine word. If it ends in -o, it's likely a masculine word.
O

gat

o

("The cat," masculine)

A

gat

a

("The cat," feminine)

Um

livr

o

("A book") – masculine word

Uma

escov

a

("A brush") – feminine word
Similarly, if the word ends in -or, it's probably masculine; -ora endings indicate feminine words:
O

cant

or

("The singer," masculine)

A

cant

ora

("The singer," feminine)

O

escult

or

("The sculptor")

A

escult

ora

("The sculptress")
Take a look at this list of the 50 most common nouns in Portuguese for more examples.
3 – All those sounds: Pronunciation.
Portuguese pronunciation is hard for English-speakers—and even for Spanish-speakers—to get the hang of. This is because Portuguese has some difficult sounds, like the infamous nasal sounds, which are present in common words like:
Não ("No")
Mãe ("Mother")
Manhã ("Morning")
As you can see, the tilde (~) indicates the nasal sound.
Some other complicated sounds are the -lh and –nh combinations. They sound a bit different from anything in the English language, but not so different that you can't approximate them using familiar sounds. For example:
Sound
Appears in
Sounds similar to
Lh
Alho ("Garlic")
Ilha ("Island")
Mulher ("Woman")
Lh in "silhouette"
Nh
Caminho ("Way," "Path")
Minha ("Mine," "My")
Dinheiro ("Money")
Gn in "lasagna"
This guide has even more details about Portuguese pronunciation and how to master it. It's a great resource to begin with. Follow it up with lots of listening, and record yourself speaking in Portuguese; listening to yourself can really help you identify particular aspects you need to work on!
4 – Not quite sure: The subjunctive mode.
The subjunctive mode in Portuguese is used to convey doubt or uncertainty. It's yet another one of those cases where even Brazilians make mistakes.
What you need to know about the subjunctive mode is that it indicates something that's not entirely real. It might be an assumption about something, a hope, or a dream. There are three subjunctive tenses: present, past, and future. The verbs will be conjugated according to the tense being used. We won't really dive into the subjunctive mode in this article, but we will give you a few tips.
First and foremost, take your time with it! It's not one of the first things you should learn. Although it's useful for communicating in cases of uncertainty, it's not the most common grammatical aspect of Portuguese.
Secondly, learn the rules of the subjunctive mode—but instead of focusing too much on the theory, try to create your own sentences using it. If you have a native or advanced speaker to help you along the way, all the better!
And lastly, don't worry if you make mistakes. As we said, the subjunctive mode can be intimidating even for Brazilians, and they'll understand your struggles!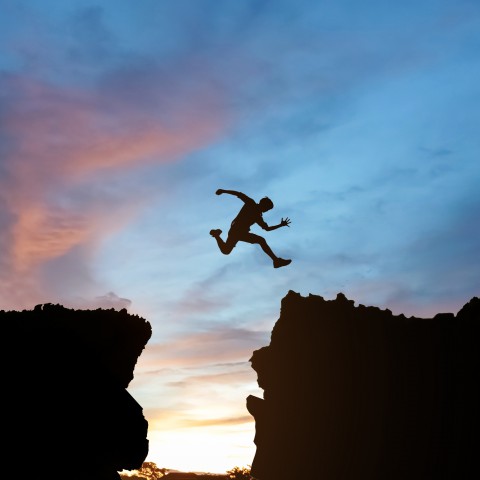 2. A Reason to Celebrate: The Easiest Things in Learning Portuguese
Rejoice! We're done with the hardest parts of Portuguese, and now we can look at the easiest aspects of this language. You'll see that, compared to other languages, Portuguese has some advantages!
1 – The fundamentals are easy.
There are some core structures you have to learn, but once you get the hang of those, you can begin communicating in most situations.
Portuguese word order is straightforward, and in fact, similar to that of English: Subject – Verb – Object. This makes Portuguese much easier to grasp than languages with different word order patterns! So, you'll encounter sentences like:
Pedro

dorme

muito

. ("

Pedro

sleeps

a lot

.")

Nós

perdemos

nossos livros

. ("

We

lost

our books

.")
See how you can translate word-for-word? The sentence structure is straightforward most of the time, and similar to English.
The truth is, if you learn the structure for affirmative and negative statements and questions, you already know enough to start conversations in Portuguese!
2 – A big happy family: Romance languages.
Portuguese is one of the Romance languages (yay!). This is great, because if you already know how to speak Spanish, French, Italian, or even Romanian, you have a huge advantage. The shared roots of these languages will give you a head-start in your vocabulary and grammar knowledge!
It's true that the similarities can, in some cases, generate confusion. But the advantages far surpass the disadvantages in this regard.
And even if you don't speak any Romance languages, it still makes things easier for you. Considering how many people speak Romance languages, you've probably been in contact with at least one such language through the internet, movies, TV shows, and more. For example, chances are that you've heard more Spanish or French in your lifetime than Korean or Russian.
3 – No need to invert, Baby.
Step aside, English and French. We don't need your complicated inversions to ask simple questions! In Portuguese, you don't have to worry about inverting the subject and verb to ask questions like:
Você foi à festa? ("Did you go to the party?")
In fact, all you have to do is use the same affirmative statement structure and add a question mark at the end.
We can also make direct questions by using question words. These are fairly straightforward too, requiring only a question word at the beginning of the sentence. For example:
Quando você vai viajar? ("When will you travel?")
Super-simple!
4 – The Brazilian charm.
Lastly, we need to mention it: Most Brazilians are very supportive of foreigners learning their language. Strangers will be more than happy to help you, give you some tips to improve, and encourage you.
Even if you don't have the opportunity to talk with native Portuguese-speakers on a daily basis, it's still very easy to find a Brazilian online to chat! Data from 2019 shows that Brazil is the country with the fourth-largest number of Internet users! In other words, you'll have an easy time finding someone willing to speak in Portuguese with you online.
This also means that there's an abundance of resources for you to practice your listening and reading skills. Brazilians produce much content in the form of YouTube videos, podcasts, articles, and social media accounts for you to follow.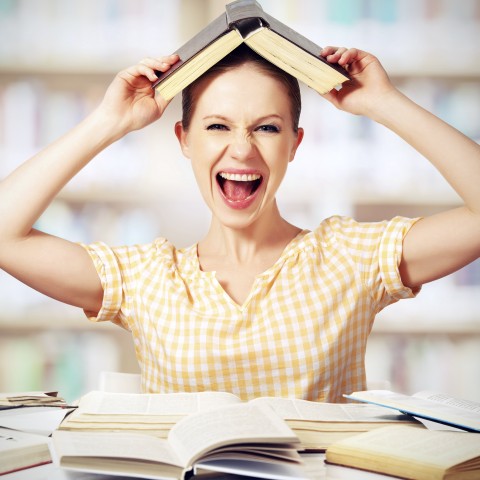 3. Getting Started with Portuguese
Now that we've shown you how hard Portuguese is to learn (and why it's easier than you think!), we hope you're excited to begin! To guarantee your success, we've put together the four main things you should focus on in the beginning.
1 – Build your vocabulary.
One of the reasons why starting a new language can be so frustrating is the lack of vocabulary. There are so many things we want to say and express! But even if we know the sentence structure, we can feel stuck if we don't have the words to fill in the blanks.
For this reason, it's a good idea to begin by learning the most common and helpful words—those you'll use pretty much every day. Generally, these include verbs, nouns, adjectives, and pronouns, as well as some adverbs.
Jotting down important words in a notebook or a digital flashcard deck is very useful! Take a look at some vocabulary lists and start becoming familiar with the Portuguese vocabulary.
2 – Conquer the pronunciation.
Remember when we mentioned that pronunciation can be a difficult aspect for Portuguese-learners? Although this is true, it only applies to a small fraction of Portuguese pronunciation. Most of the sounds in Portuguese are actually familiar to English-speakers!
Thankfully, words in Portuguese are spelled the way they're pronounced. There's a silent letter here and there, but they're not very common! Therefore, as soon as you recognize how the syllables are pronounced, you can read Portuguese sentences out loud—even before you know what they mean!
As for the challenging parts of Portuguese pronunciation, the sooner you get familiar with them, the better. Start listening to how native speakers pronounce nasal sounds, and begin slowly practicing them yourself.
3 – Listen to native speakers.
Continuing the thread of the previous point, it's never too early to start listening to Portuguese-speakers. Become familiar with the rhythm and intonation of the language, the different sounds, and the common sentences. You can do this by listening to music, finding amazing movies and TV shows, listening to podcasts during your commute, finding a buddy to practice with… Resources abound!
Why is this important? Well, not only will it offer you new and useful vocabulary, but it will also show you how Portuguese is spoken in real life. In some cases, you might learn the grammatically correct version of a sentence, but find out that native speakers use a different structure. You can only learn about these nuances through lots of listening!
It's also an opportunity to find out about the different accents in Brazil, and in other Portuguese-speaking countries!
4 – Speak often.
Listening is great, and definitely super-helpful! But don't stop there. Make an effort to speak Portuguese right from the beginning.
Yes, we know it might be intimidating, especially when you don't have a solid vocabulary yet. But trust us, it's okay. Put whatever you know into practice. You can speak and record yourself or, better yet, talk to native speakers. In the early stages, it's especially helpful to have a tutor (like the one you'll get with our MyTeacher feature) to help you overcome shyness or fear, and give you helpful feedback.
Remember, learning a new language is all about being able to communicate. Why would you learn Portuguese and not use it to talk to someone? At the same time, it's totally acceptable to make mistakes when you're learning, as the main goal is to get the message across and improve along the way!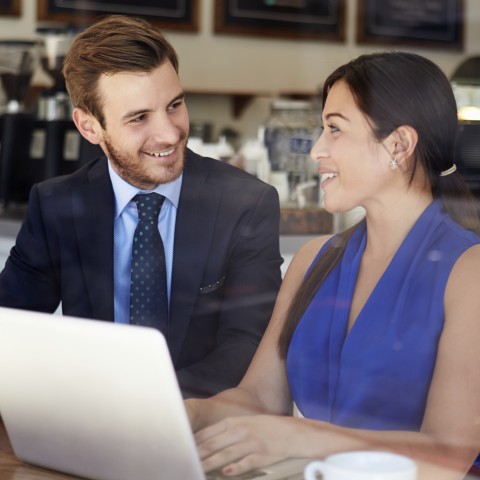 4. Advice for the Road
Here are a few things to keep in mind to make it easier for you to learn Portuguese.
1 – Feedback is your friend.
Humans don't really like being corrected all that much. As such, it's only natural that we try to avoid making mistakes. If you're a perfectionist, you might feel this even more strongly.
However, you have to remember that it's impossible to learn without making mistakes. And if there's someone who can point out those mistakes for you, it will really accelerate your learning process!
Whenever possible, try to frame feedback and corrections as a tool, an ally that allows you to increase the pace of your learning. With time, you'll become more appreciative of them, and you'll soon be glad for every opportunity to improve!
2 – Make it fun.
Tell us if you've ever had this experience:
You decide to focus on learning something: an instrument, a new drawing technique, a recipe, a complex math challenge… You start working on it and when you finally look at the clock, hours have gone by! "Where did the time go?" you think to yourself.
This is what happens when you're in a state of flow, enjoying the process so much that you're completely involved in it. Those moments of flow normally happen when we're doing something we like, something challenging but engaging.
You can apply this concept to your Portuguese-learning, as well! Start by thinking about why you want to learn Portuguese. Whatever your reason is, make it part of your language-learning journey. Here are some examples.
Let's say you want to learn Portuguese because you like the culture of a Portuguese-speaking country. As part of your listening practice, discover a new song every day and listen to it a couple of times.
Do you have friends or family from that country? Write a short message talking about your day or asking for news about their life in Portuguese, and send it their way!
Maybe you plan to live in a Portuguese-speaking country at some point. Take some time to watch a video about living there, learn about their celebrations and holidays, or visit the official websites for different cities.
By adding something that makes your heart flutter a little, the process will be much more fun. You can also include some Brazilian jokes, comedy sketches, funny expressions, and hilarious podcasts in your routine, if you're looking to add some laughs and humor to your learning!
3 – Persistence and consistency are key.
Those two words might be the most important of them all if you're just starting to learn Portuguese.
You will have ups and downs. At some points, you might lose your motivation, be short on time, or just want to give up. It's totally understandable, and we all go through it.
However, to master any new skill, constant practice is essential. Even if there are days when you only practice one new word, keep going! Your motivation will eventually return, and you'll be so happy you didn't give up.
Remember: A little effort every day will take you a long way!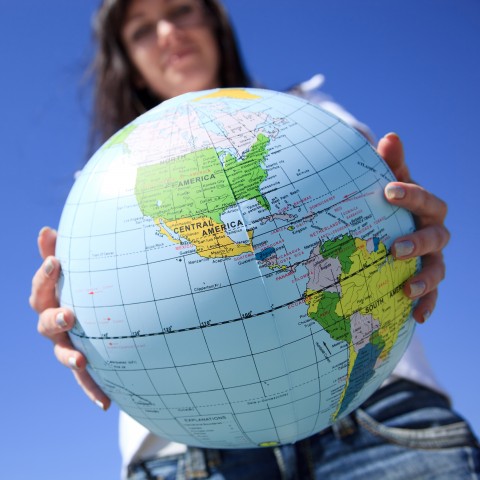 5. Why is PortuguesePod101 Great for Learning Portuguese?
By now, we hope you're ready to embark on the exciting, challenging, and fun journey of learning this language. It's not always going to be easy, but you're going to love it. If you want an easy way to learn the Portuguese language, PortuguesePod101 might be exactly the ally you need!
1 – Freebies
Regardless of your current Portuguese knowledge, you can benefit from the free content available on PortuguesePod101.com. Every day, you can get a Daily Dose of Portuguese sent straight to your email inbox! As we mentioned before, consistency is an essential part of your language-learning journey, and daily contact with it is very helpful.
Our vocabulary lists are also a great tool, as they help you practice your pronunciation and listening skills. Learn key phrases and the most common words in Portuguese, all for free.
2 – Tailor-made lessons
With PortuguesePod101, you can find lessons that suit your specific needs and current abilities. Advance your learning journey with pathways and lessons that fit your preferences. Are you looking to accelerate your reading & writing skills? There's a pathway for you. Perhaps you prefer using only video resources? You can filter your lessons and find exactly the type of activity that works best for you.
Most importantly, we offer lessons that include different skills, so you can approach Portuguese learning in a holistic way!
Whether you're a beginner or are looking to get back into the groove of learning Portuguese, you can find useful resources on PortuguesePod101.com.
3 – Mobile app
Do you like to learn on the go? You can find PortuguesePod101's app in the major app stores, like Google Play and the App Store, and on Kindle Fire.
This will allow you to take notes, track your progress, and continue learning from anywhere! Even if you need to be offline, you can still access your lessons thanks to the Download Manager integrated into the app.
4 – MyTeacher service
If you're ready to take your Portuguese to the next level, you might want to consider the premium personal coaching offered through MyTeacher. This service connects you to a private Portuguese tutor who will help you advance more quickly. By offering personalized feedback, exercises that fit your current abilities, and opportunities to improve where you need to, MyTeacher is guaranteed to give you a push.
Put your listening, reading, writing, and speaking skills into practice with a native Portuguese tutor with this exclusive service!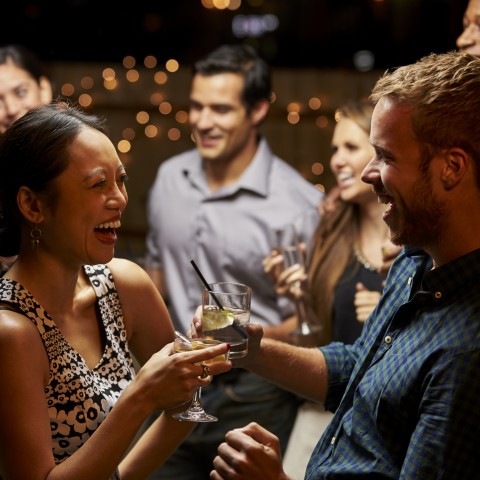 6. Get Down to Business with PortuguesePod101
Hopefully, this guide has shown you how easy learning Portuguese can be, even though there are a few challenges along the way. Being motivated and consistent, and most importantly, having fun, are sure to make the process more enjoyable and manageable for you!
Learning Portuguese is an amazing decision, and we hope to help you do it. If you feel you've learned something new after reading this guide, tell us in the comments! Do you feel ready to start or get back to learning Portuguese now? Did we miss some important aspect you wish we had covered? We want to hear from you.
Be sure to check the free Portuguese resources available on PortuguesePod101.com. There are plenty of vocabulary lists to train your ears! Go ahead and choose your favorite tools to expand your learning opportunities.

If you want to take your learning experience further, members of PortuguesePod101.com get access to the largest language lesson library in the world, with thousands of real lessons by real teachers offered through MyTeacher. Perfect for anyone who wants to learn from anywhere, feel motivated, and be ready to speak Portuguese with confidence.