Whether you loved playing with building blocks as a kid or not, constructing sentences in Portuguese will be just like child's play! With this handy guide, you'll be ready to form your sentences seamlessly, and impress any locals with how natural you sound. 
If you already know the most popular verbs in Portuguese, have learned the best adjectives to use, and are ready to make your own sentences, there's just one thing you need to do…put all the parts together! This is where you need to make a decision: In which order do you put the words? Luckily, the Portuguese sentence structure is pretty straightforward. 
Even though we're dealing with a language filled with exceptions and complicated rules, when it comes to Portuguese word order, things are much simpler! French and English have lots of inversions and scary things like that, but Portuguese doesn't have those problems. In this article, we take a step-by-step approach that will make learning proper word order in Brazilian Portuguese as easy as possible. 
So get your verbs ready, brush up on the adverbs and adjectives, and come along for the ride. You'll master the Brazilian Portuguese word order in no time!
Table of Contents
1. The Building Blocks
1 – The Foundation
Let's start with more good news, shall we? As in many other languages, including English, word order in Portuguese follows the SVO structure. 
What does that mean? Simply put, the basic Portuguese sentence structure is:
1. Subject
2. Verb
3. Object
Take the following examples:
Elas

comem

batatas

. ("

They

eat

potatoes

.")
Eu

saí

do parque

. ("

I

left

the park

.")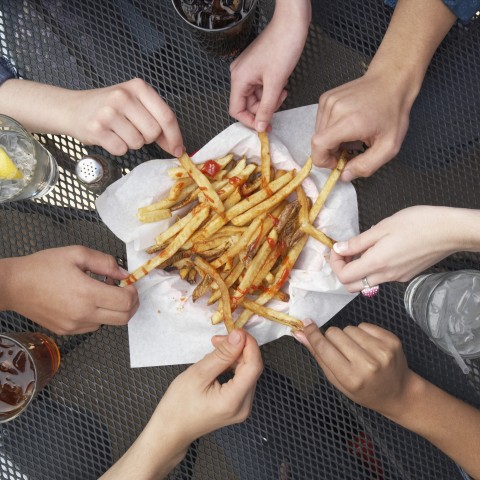 Try not to get hungry with all the potato examples!
2 – Getting Ahead of the Competition
Step aside, complicated languages (at least this once)! Portuguese word order has some advantages over English. After all, in Portuguese, you won't need to make complex inversions or add particles to ask questions.
Another difference is that, in Portuguese, subjects can be implicit. Many sentences might not include the subject, but people know who the subject is. If you need to brush up on this, hop up to the Portuguese Verbs article. 
Lastly, while in English the adjective comes before the noun, the opposite happens in Portuguese. But don't worry, we'll talk more about adjectives and other modifiers later on.
2. Making the Basics Crystal-Clear
We already saw that the basic Portuguese word order is SVO. But if that didn't make things very clear for you, it's recap time! The three basic elements in a sentence are:
Subject:

indicates who or what performs the action in the sentence

Verb:

describes an action, state, or natural phenomena

Object:

noun or noun phrase acted upon by the subject
Let's go back to the basic sentences we used before:
Elas

comem

batatas

. ("

They

eat

potatoes

.")

Eu

saí

do parque

. ("

I

left

the park

.")
To phrase a question, the same order applies. Isn't that great? Basically, you'll say the same thing, only changing the intonation to indicate that it's a question:
Elas comem batatas? ("Do they eat potatoes?")
Eu saí do parque? ("Did I leave the park?")
What about sentences with compound tenses, or in other words, more than one verb? You'll still use the exact same order!
Eu estou saindo do parque. ("I am leaving the park.")
Lastly, remember that the subject can be implicit sometimes. Since the verb indicates the person already, you can drop the subject in most cases.
Saí do parque. ("I left the park.")
Sometimes, we don't use the implicit subject because it wouldn't be clear who the verb is referring to. For example, if you said: 

Comem batatas? ("Eat potatoes?")
It wouldn't be clear if you were talking about eles ("they," masculine), elas ("they," feminine), or vocês (plural "you").
3. Make it Juicy: Adding Information
Time to add a little more detail to those sentences. Modifiers are elements like adjectives, adverbs, and numerals. They're essential "building blocks" in the Portuguese sentence structure, adding context and important information. Let's get to it!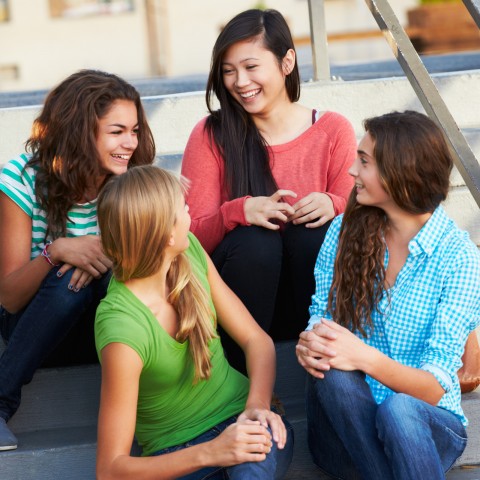 The best stories need details.
1 – Adjectives
Adjectives are attributes of nouns. In Portuguese, the adjective usually follows the noun it refers to:
Vinho tinto ("Red wine")
Bola pesada ("Heavy ball")
Parque grande ("Big park")
Computador velho ("Old computer")
Going back to our example:
Elas comem batatas cozidas. ("They eat boiled potatoes.")
In some cases, the adjective can also come before the noun. There isn't a very defined rule for this, but the placement of the adjective might subtly impact the connotation of what's being said. You can think of it this way:
When the adjective is adding an objective, direct attribute to the noun, place it afterwards:
Escrevi um texto grande. ("I wrote a big [long] text.") 
When the adjective is adding a more subjective, connotative, or even poetic attribute to the noun, place it beforehand:
Escrevi um grande texto. ("I wrote a great text.")
Here's another set of examples where the position of the adjective impacts the meaning:
Meus vizinhos velhos. ("My old neighbors.") — my neighbors who are of old age
Meus velhos vizinhos. ("My old neighbors.") — people who have been my neighbors for a long time
Of course, sometimes you can place an adjective before or after the noun and retain the same meaning. With practice and lots of listening, this will become more natural to you!
Eu ganhei lindas flores. ("I got beautiful flowers.")
Eu ganhei flores lindas. ("I got beautiful flowers.")
2 – Adverbs
Adverbs are words or phrases that modify or add information to other elements in the sentence. They can go at the beginning or end of a sentence.
Hoje, elas comem batatas. ("Today, they eat potatoes.")
Elas comem batatas hoje. ("They eat potatoes today.")
Elas comem batatas cuidadosamente. ("They eat potatoes carefully.")
Cuidadosamente, elas comem batatas. ("Carefully, they eat potatoes.")
Lentamente, eu saí do parque. ("Slowly, I left the park.")
Eu saí do parque lentamente. ("I left the park slowly.")
3 – Numerals, articles, quantifiers, and pronouns
In Brazilian Portuguese word order, all of these elements go before the noun they refer to, but after the verb. 
Elas comem duas batatas. ("They eat two potatoes.")
Elas comem as batatas. ("They eat the potatoes.")
Elas comem muitas batatas. ("They eat lots of potatoes.")
Elas comem aquelas batatas. ("They eat those potatoes.")
Elas comem as minhas batatas. ("They eat my potatoes.")
Notice that, if you want to specify how many people are performing the action, the numeral will appear after the subject but before the verb. For example:
Elas três comem seis batatas. ("The three of them eat six potatoes.")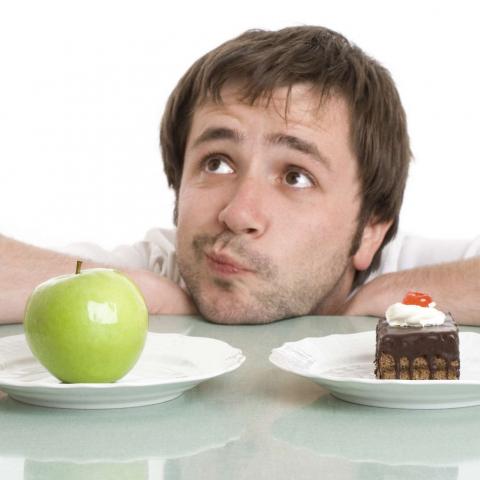 Ele quer as duas sobremesas. ("He wants both desserts.")
4 – Multiple modifiers
Want to spice things up and add a lot of information to your Portuguese sentences? When using more than one modifier, just follow the same rules we discussed above. 
Hoje, elas comem aquelas duas batatas grandes. ("Today, they eat those two big potatoes.")
Why does aquelas go before duas? Well, the other way around wouldn't make sense in Portuguese, just like it wouldn't make sense to say "They eat two those big potatoes." As a rule of thumb, keep the numeral closer to the noun.
Let's take a look at another example:
Eu saí daquele parque cedo. ("I left that park early.")
→ Practice your listening skills with this Portuguese lesson available on PortuguesePod101.com. It has great examples of sentences with multiple modifiers! 
4. No Way: Negative Sentences
When it comes to constructing a negative sentence in Portuguese, the easiest way to do it is by adding the word não ("no"). You can also use words like nunca ("never") or nem ("nor"). 
The sentence structure won't change much. Add those negative words before the verb:
Elas não comem batatas. ("They don't eat potatoes.")
Eu nunca vou ao parque. ("I never go to the park.")
You can also double down to add emphasis, and add another não at the end of the sentence:
Elas não comem batatas, não. ("They don't eat potatoes.")
Eu nunca vou ao parque, não. ("I never go to the park.")
/!


When using the verb ir to express "going somewhere," the grammatically correct preposition to use is a. For example: 

Você foi à escola? ("Did you go to school?")

In this case, the preposition a is followed by the definite article a, resulting in à

.
Eu nunca vou ao parque. ("I never go to the park.")

In this case, the preposition a is followed by the definite article o, resulting in ao.
However, chances are you'll hear it differently in colloquial conversations. 
Você foi na escola? ("Did you go to school?")

In this case, the preposition em is followed by the definite article a, resulting in na.

Eu nunca vou no parque. ("I never go to the park.")

In this case, the preposition em is followed by the definite article o, resulting in no.
Grammatically speaking, using the preposition em in these cases is incorrect, but is widely done in Brazil.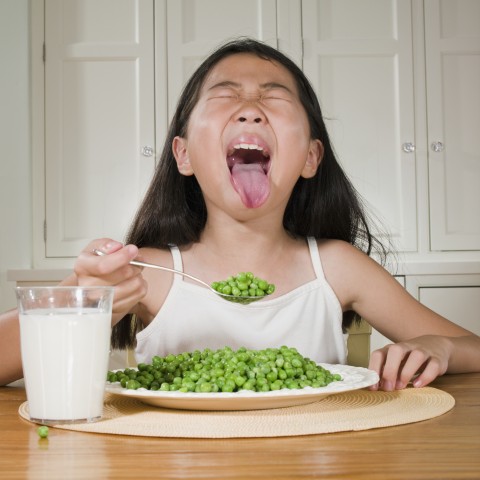 Eu nunca vou gostar de ervilha! ("I'll never like peas!")
5. Ask and You Shall Get: Asking Questions
We already saw that the Portuguese word order stays the same when asking questions. Using the same word order, all you have to do is change the intonation. 
But what if you want to be more specific when asking questions? No problem! The Portuguese sentence structure continues to be very straightforward even if you need to add words like "when," "where," "how," and "why." Simply place those words at the beginning of the sentence. 
Como elas comem batatas? ("How do they eat potatoes?")
Quando elas comem batatas? ("When do they eat potatoes?")
Por que elas comem batatas? ("Why do they eat potatoes?")
Onde elas comem batatas? ("Where do they eat potatoes?")
Colloquially, it's also common to use—and even more so, to hear—those words being put at the end of the sentence:
Elas comem batatas onde? ("Where do they eat potatoes?")
Elas comem batatas, por quê? ("Why do they eat potatoes?")
/!


Notice that, when placed at the end of the sentence, por quê ("why") has to be accentuated. This is true only when por que is used to ask a question. 

When it comes to porque, written as a single word, the rule is a bit different. When porque means "because," it's not accentuated. Porquê is only accentuated when it becomes a noun, in which case it means "the reason why."

To recap, these are the four forms you might encounter:
Por que

Por que ele não veio? ("Why didn't he come?")

Por quê

Mas por quê? ("But why?")

Porque

Porque ele não gosta de festas. ("Because he doesn't like parties.")

Porquê 

O porquê eu não sei. ("The reason why, I don't know.")
6. The Final Brick: Prepositional Phrases
Let's say you don't want to wait for questions using "where," "when," and "how." Rather, you want to create a sentence that already includes the answer to those questions, with all the details you want. Well, in these cases, we need prepositional phrases. 
Prepositional phrases are phrases that modify a verb or a noun, adding context and information. Most importantly, they show how the words in a sentence relate to each other. 
Elas comem batatas no restaurante. ("They eat potatoes at the restaurant.")
Elas comem batatas antes da academia. ("They eat potatoes before the gym.") 
Elas comem batatas com casca. ("They eat potatoes with skin.")
Most of the time, prepositional phrases go after the main SVO part of the sentence, as in the examples above. In some cases, it also makes sense and is considered correct to invert the order.
Antes da academia, elas comem batatas. ("Before the gym, they eat potatoes.")
Again, there isn't a hard rule about when you can place the prepositional phrase before the main sentence, as it has a lot to do with the meaning (or lack of) in each case. For example, it wouldn't make sense to say:
Com casca, elas comem batatas. ("With skin, they eat potatoes.")
Working with more than one prepositional phrase? The same logic applies: you can always place the prepositional phrase at the end. Some prepositional phrases, especially the ones relating to time, can go at the beginning of the sentence. For example:
Antes de treinar, elas comem batatas no carro. ("Before training, they eat potatoes in the car.")
Na sexta, vou ao parque longe de casa com minha irmã. ("On Friday, I go to the park that's far from my home with my sister.")
Você comprou o prato na loja cara com seu pai. ("You bought the plate in the expensive store with your father.")
7. Exercise It
After learning where all the individual parts go, it's time for you to put the complete picture together! Put your knowledge of the Portuguese word order to the test. Let's take it slow and build a complex sentence together, adding each part separately.
Write each of the sentences below in Portuguese. Once you're done, scroll down to see the answers. No peeking before finishing! If you need to double-check something, feel free to go back to the explanations given before. Ready?
Maria cooked. ______________________________________________________________________
Maria cooked dinner. _________________________________________________________________
Maria cooked a big dinner. ____________________________________________________________
Maria cooked a big dinner quickly. ______________________________________________________
Maria cooked a big dinner quickly with her dad. ____________________________________________
Maria cooked a big dinner quickly with her dad today. _______________________________________
__________________________________________________________________________________
Maria cooked a big dinner quickly with her dad today, at his house. ____________________________ __________________________________________________________________________________
Maria didn't cook with her dad today. ____________________________________________________
Who cooked dinner today? ____________________________________________________________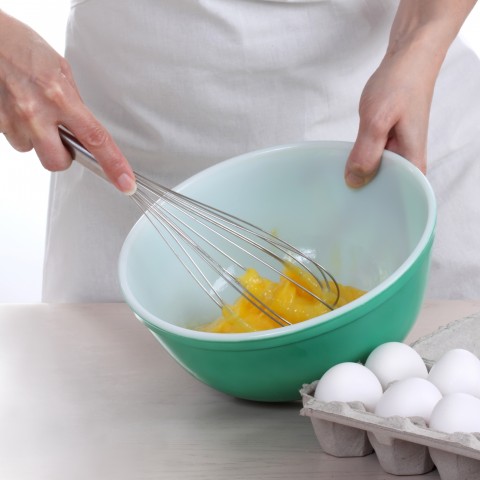 Maria fez uma omelete deliciosa! ("Maria made a delicious omelette!")
Got it? Take a look at the answers below.
Maria cozinhou. ("Maria cooked.")
Maria cozinhou o jantar. ("Maria cooked dinner.")
Maria cozinhou um grande jantar. ("Maria cooked a big dinner.")
Maria cozinhou um grande jantar rapidamente. ("Maria cooked a big dinner quickly.") 
Maria cozinhou um grande jantar rapidamente com seu pai. ("Maria cooked a big dinner quickly with her dad.")
Maria cozinhou um grande jantar com seu pai hoje. OR Hoje, Maria cozinhou um grande jantar com seu pai. ("Maria cooked a big dinner quickly with her dad today.")
Hoje, Maria cozinhou rapidamente um grande jantar com seu pai na casa dele. ("Maria cooked a big dinner quickly with her dad today, at his house.")
Maria não cozinhou com seu pai hoje. ("Maria didn't cook with her dad today.")
Quem cozinhou o jantar hoje? ("Who cooked dinner today?")
Next Stop: Learn More Portuguese with PortuguesePod101
Feeling comfortable with the Portuguese sentence structure, and ready to put each word where it belongs? We hope this guide was the resource you needed to continue on your language-learning journey! Come back to this article whenever you need to refresh your memory.
Are you ready to build your own sentences with our explanation of Portuguese word order? Do you think we forgot an important aspect? Tell us in the comments!
The best way to really grasp the concepts we saw today is to practice them in real-life situations. Write a note to yourself or a friend, all in Portuguese. Or try more translation exercises.
To take your skills to the next level, continue exploring PortuguesePod101! We have lots of free Portuguese resources and vocabulary lists for all situations. Go ahead and choose your favorite tools to expand your learning opportunities.
If you want to take your learning experience further, members of PortuguesePod101.com get access to the largest language lesson library in the world, with thousands of real lessons by real teachers. Perfect for anyone who wants to learn from anywhere, feel motivated, and be ready to speak Portuguese with confidence.
July 31, 2020
What's your relationship with the clock like? Does it run your day from a morning alarm to a cut-off chime for bed, or are you more of a go-with-the-flow type, letting your mood and emotions decide how much you fall in line with time?
Understanding time in Portuguese is an important part of your studies. As humans, our lives are filled with habits and schedules. From waking up and going to work or gym, to missing rush hour traffic on our way home, we're always aware of time. We have routines around coffee breaks, meetings, soccer games and vacations. In fact, time can seem rather capricious – going slowly, going fast, sometimes against us, other times on our side – like a force that has a life of its own.
In science, time is often referred to as a fourth dimension and many physicists and philosophers think that if we understood the physics of the universe, we would see that time is an illusion. We sense an 'arrow' or direction of time because we have memories, but really time is just a construct that humans have created to help make sense of the world. 
On the other hand, poets through the ages have written impassioned thoughts about time, depicting it as both a relentless thief and an immensely precious resource, not to be wasted at any cost.
Well, poets and scientists may have their views, but in our everyday lives there's the question of practicality, isn't there? I mean, if you have plans and want things to happen your way, there's a certain amount of conforming to the human rules of time that you can't avoid. 
In 'The Little Prince' by Antoine de Saint-Exupéry, the prince has a rose that he falls in love with, and he tenderly protects it with a windscreen and places it under a glass dome on his tiny planet.  I love this quote from the book:  "It is the time you have wasted for your rose that makes your rose so important."  If we truly love something, we spend time with it and not a second of that time could ever be seen as wasted. I feel that way about horses, my children, travel and learning languages. 
With that in mind, I'd like to take you on a journey into 'time' from a Portuguese perspective. It's fun, it's informative and it's a basic necessity if you're learning the language – especially if you plan to travel. PortuguesePod101 has all the vocab you need to fall in love with telling time in Portuguese, and not a minute will be wasted.
Table of Contents
1. Talking about Time in Portuguese
As a traveler, your primary need for knowing how to read the hour in Portuguese will be for transportation schedules: the bus, train, airplane, ferry, taxi… whatever you plan to use to get from A to B, it won't wait for you! Fortunately, it's really not complicated. You already have a firm grasp of time in English and you know you'll need to reset your watch and phone to the local time. Great – that means you'll have the correct time on your person. 
We're so used to just looking at our phones for the time, that it's easy to take this convenience for granted and forget some travel basics: in a foreign country, times won't always be written digitally. If you see the time written in words, it'll be the same challenge to you as hearing it spoken: you'll need to be familiar with the language. 
You may be surprised at how often 'time' comes into conversation. Learning the Portuguese terms for time will help you when you have to call a taxi, ask about opening and closing times of events and tourist attractions, restaurants and bars and even late-night food cafes.
My biggest annoyance when traveling is not being able to get coffee and amazingly, even at nice hotels this has happened more times than I care to think about. I'll be up late planning something, writing my blog or chatting and when I go looking for coffee downstairs, I'm told the kitchen is closed or the 'coffee lady' has gone to sleep. Frustrating!
If you're doing a homestay or at a youth hostel or backpackers, there will probably also be a limited timeframe for when you can grab dinner. Do you know how to ask when it's time to eat in Portuguese? I've learned that it's vital to know how to make my queries clearly understood to accommodation staff and for me to clearly understand their answers. Perfect your 'time in Portuguese' translations early on – you'll thank me. 
At PortuguesePod101, we've put together a comprehensive list of Portuguese time words and phrases to get you going.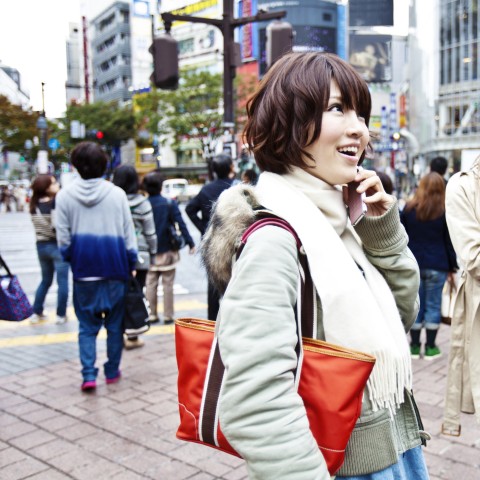 1- Morning – manhã
Morning is the time when we wake up from our dreamworld, hopefully fully rested and restored; we brew the first delicious cup of coffee for the day and watch the sunrise as we prepare for another glorious twelve hours of life. No matter what happened the day before, a new morning is a chance to make everything right. 
I like these quiet hours for language practice, as my mind is clear and receptive to learning new things. I start by writing the Portuguese time, date and word of the day on my whiteboard, then get back under the covers for an engrossing lesson.
Time in the morning is written as AM or A.M., which stands for ante meridiem – meaning 'before midday' in Latin.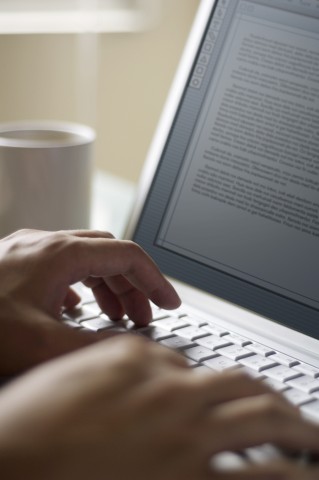 2- Evening – noite
Evening is the part of night when we're still awake and doing things, winding down from the day. Whether you enjoy a tasty international dinner with friends, go out to see a show, or curl up on the couch with a Brazilian snack and your favorite TV series, evening is a good time to forget your worries and do something that relaxes you. If you're checking in with your Facebook friends, say hi to us, too!  
Evening is also an ideal time to catch up on your Portuguese studies. The neighbourhood outside is likely to be quieter and time is yours, so grab a glass of wine or a delicious local tea, and see what's new on your Mac App or Kindle. 
3- Daytime – dia
Daytime is defined as the period from early morning to early evening when the sun is visible outside. In other words: from sunrise to sunset.  Where you are in the world, as well as the season, will determine how many daylight hours you get. 
Interestingly, in locations north of the Arctic Circle and south of the Antarctic Circle, in summertime the sun does not sink below the horizon within a 24-hour period, bringing the natural phenomenon of the midnight sun.  You could only experience this in the north, though, because there aren't any permanent human settlements south of the Antarctic Circle.
4- Nighttime – noite
Nighttime is all the hours from sunset to sunrise and depending on where in the country you are, people may be partying all night, or asleep from full-dark. 
In the same northernmost and southernmost regions where you can experience a midnight sun, winter brings the opposite phenomenon: the polar night. Can you imagine a night that lasts for more than 24 hours?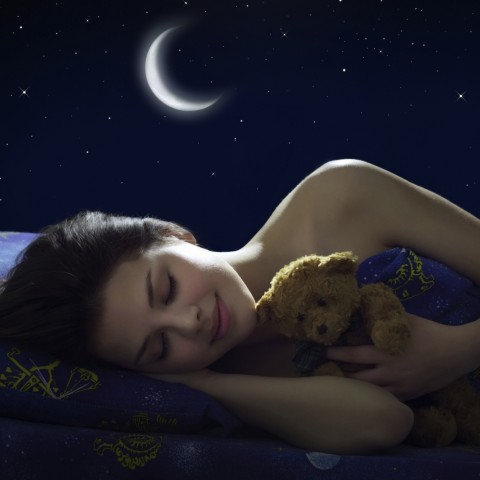 5- Hour – hora
An hour is a unit of time made up of 60 minutes and is a variable measure of one-24th of a day – also defined by geeks as 3 600 atomic seconds. Of all the 'time' words we use on a daily basis, the hour is the most important, as time of day is typically expressed in terms of hours. 
One of the interesting methods of keeping time that people have come up with is the hourglass. Although the origins are unclear, there's evidence pointing to the hourglass being invented around 1000 – 1100 AD and one of the ways we know this, is from hourglasses being depicted in very old murals. These days, with clocks and watches in every direction we look, they're really only used symbolically to represent the passage of time. Still – a powerful reminder of our mortality and to seize the day. In his private journal, the Roman emperor, Marcus Aurelius, wrote: "You could leave life right now. Let that determine what you do and say and think."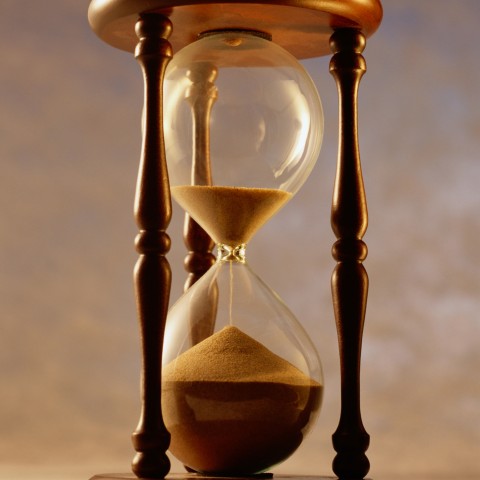 6- Minute – minuto
Use this word when you want to say a more precise time and express minutes in Portuguese. A minute is a unit of time equal to one sixtieth of an hour, or 60 seconds. A lot can happen in the next 60 seconds. For example, your blood will circulate three times through your entire vascular system and your heart will pump about 2.273 litres of blood. 
7- O'clock – hora
We use "o'clock" when there are no minutes and we're saying the exact hour, as in "It's two o'clock." In Portuguese, this is essentially the same as saying "hour."
The term "o'clock" is a contraction of the term "of the clock". It comes from 15th-century references to medieval mechanical clocks. At the time, sundials were also common timekeepers. Therefore, to make clear one was referencing a clock's time, they would say something like, "It is six of the clock" – now shortened to "six o'clock".
We only use this term when talking about the 12 hour clock, though, not the 24 hour clock (more on that later!) The 12-hour clock can be traced back as far as Mesopotamia and ancient Egypt. Both an Egyptian sundial for daytime use and an Egyptian water clock for nighttime use were found in the tomb of Pharaoh Amenhotep I. Dating to c.1500 BC, these clocks divided their respective times of use into 12 hours each. The Romans also used a 12-hour clock. Daylight was divided into 12 equal hours and the night was divided into four watches. 
These days, the internet has made it very easy to know what the time is in any part of the world.  Speaking of which, why not add the Portuguese time zone clock to your laptop?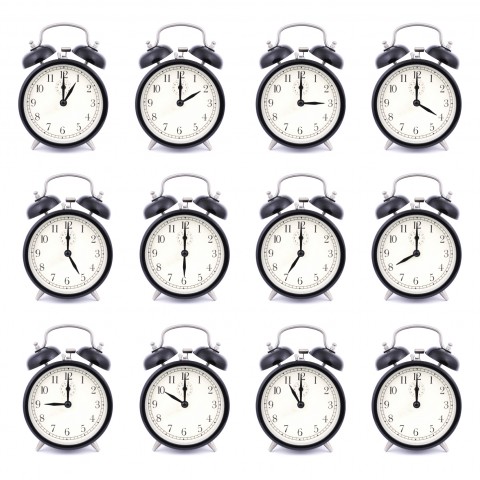 8- Half past – e meia
When the time is thirty minutes past the hour, in English we say "half past". Just like the hour, the half-hour is universally used as an orientation point; some languages speak of 30 minutes before the hour (subtraction), whereas others speak of 30 minutes after the hour (addition). 
9- AM – da manhã
As mentioned earlier, AM is the abbreviation of the Latin ante meridiem and means before midday. Using 'AM' as a tag on your time simply tells people you're speaking about a time in the morning. In some countries, morning is abbreviated to "AM" and you'll see this on shop signs everywhere, announcing the opening hour. A typical shop sign might read something like this:
"Business hours are from 7AM to 6PM."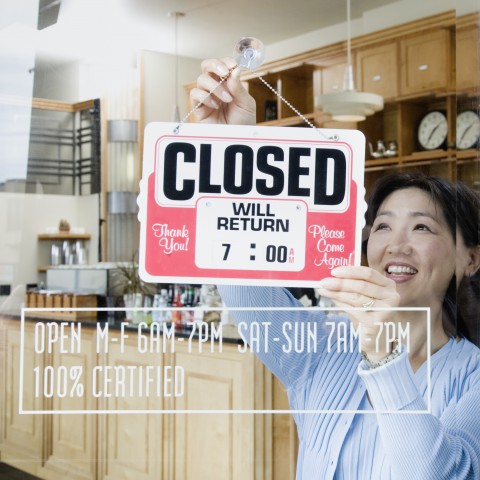 10- PM – da noite
PM is the abbreviation of the Latin post meridiem and means after midday. Along with 'AM', you'll usually find 'PM' on store signs and businesses, indicating the closing hours. It's advisable to learn the difference between the two, since some establishments might only have one or the other on the sign. For example, a night club sign might say: 
"Open from 10 PM until late." 
11- What time is it now? – Que horas são agora?
Here's a very handy question you should memorize, as you can use it in any situation where you don't have your watch or phone on you. This could be on the beach, in a club, or if you're stuck anywhere with a flat phone battery. It happens at home, so it can happen when you're traveling!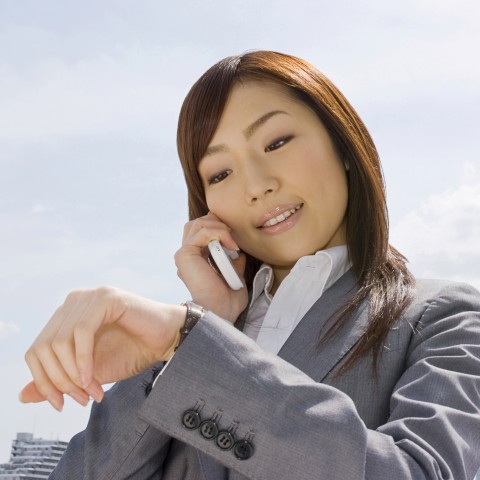 12- One o'clock – uma hora
One o'clock, or 1 PM, is the average lunch time for many people around the world – at least, we try to get a meal in at some point between midday and 2 PM.  In terms of duration, the nations vary: Brazililans reportedly take the longest lunch breaks, averaging 48 minutes, whereas Greece reports an average break of only 19 minutes. Historically, Greeks were known for their very leisurely lunch breaks, so it just goes to show how fast the world is changing. If you're curious about what to expect in Brazil, try asking our online community about lunch time in Portuguese.
13- Two o'clock – duas horas
In his last days, Napoleon Bonaparte famously spoke of "Two o'clock in the morning courage" – meaning unprepared, spontaneous  courage. He was talking about soldiers who are brave enough to tumble out of bed in an instant, straight into action, without time to think or strategize. Do you think you have what it takes? I'm pretty sure all mothers know this feeling!
14- Three o'clock – três horas
3 AM can be perceived as the coldest time of day and is not an hour we want to wake up, but meteorologists will tell you that the coldest time is actually half an hour after sunrise. Even though the sun is peeking over the horizon, the solar radiation is still weaker than the earth's infrared cooling to space.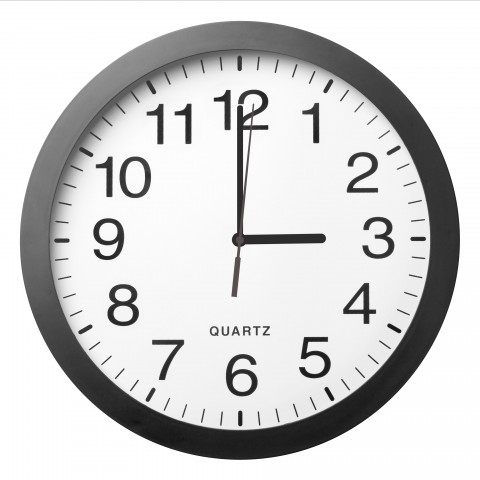 15- Four o'clock – quatro horas
Do you know anyone who purposely gets up at 4 o'clock in the morning? As crazy as it sounds, there is something to be said for rising at 4 AM while the rest of the world sleeps. If you live on a farm, it might even be normal for you. I know that whenever I'm staying in the countryside, rising early is a lot easier, because there's a satisfying reason to do so: watching a sunrise from a rooftop, with uninterrupted views, can't be beat! It's also likely that you'll be woken by a cock crowing, or other animals waking to graze in the fresh pre-dawn air. 
In the world of business, you'll find a small group of ambitious individuals – many entrepreneurs – who swear by the 4 o'clock in the morning rise. I'm not sure I like that idea, but I'd wake up at 4 AM if it was summer and I had my car packed for a vacation!
16- Five o'clock – cinco horas
What better way to signal the transition between work and play than the clock hands striking 5 o'clock? It's the hour most working people look forward to each day – at least, those who get to stop working at 5 PM.  Meanwhile, millions of retired folks are taking out the wine glasses, as 5 PM is widely accepted as an appropriate time to pour the first glass. I don't know how traditional your families are, but for as long as I've been alive, my grandparents have counted down the milliseconds to five o'clock, and the hour is announced with glee.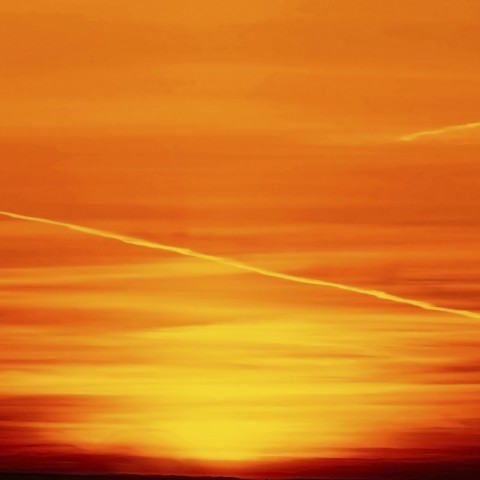 17- Six o'clock – seis horas
This is the time many working people and school kids wake up in the morning. In many parts of the world, 6 o'clock is also a good time to watch the sunrise, go for a run or hit the hiking trails. 
18- Seven o'clock – sete horas
Health gurus will tell you that 7 o'clock in the morning is the best time to eat your first meal of the day, and 7 o'clock in the evening is the time you should eat your last meal. I've tried that and I agree, but it's not always easy!
19- Eight o'clock – oito horas
8 o'clock in the morning is the time that most businesses open around the world, and the time most kids are in their first lesson at school – still full of energy and willing to participate. Interestingly, it's also the time most babies are born in the world!  In the evening, 8 o'clock is many young children's bedtime and the time for parents to watch the evening news.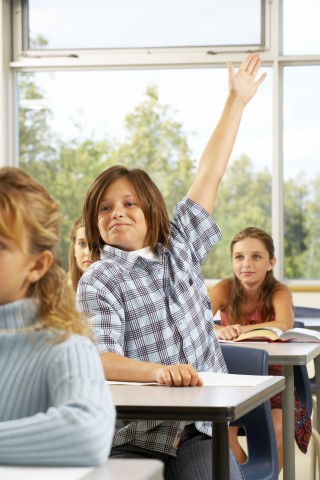 20- Nine o'clock – nove horas
It's good to occasionally sleep late on a weekend and for me, this means waking up at 9 AM. If you're traveling in Brazil and staying at a hotel, planning to sleep late means politely requesting to not be woken up by room service.
21- Ten o'clock – dez horas
10 o'clock in the morning is a popular time to conduct business meetings, and for first break time at schools. We're usually wide awake and well into our day by then.  But what about the same hour at night? Modern people are often still awake and watching TV at 10 PM, but this isn't exactly good for us. Experts say that the deepest and most regenerative sleep occurs between 10 PM and 2 AM, so we should already be sound asleep by ten o'clock. 
In advertising, have you ever noticed that the hands of the clock usually point to 10:10? Have a look next time you see a watch on a billboard or magazine. The reason? Aesthetics. Somehow, the human brain finds the symmetry pleasing. When the clock hands are at ten and two, they create a 'smiley' face and don't cover any key details, like a logo, on the clock face. 
22- Eleven o'clock – onze horas
When I see this time written in words, it makes me think of the hilarious Academy Award-winning very short film, "The Eleven O'Clock", in which the delusional patient of a psychiatrist believes that he is actually the doctor. 
Then there's the tradition of 'elevenses' – tea time at eleven o'clock in the morning. Strongly ingrained in British culture, elevenses is typically a serving of hot tea or coffee with scones or pastries on the side. It's a great way to stave off hunger pangs before lunch time arrives. In fact, if you were a hobbit, 'Elevenses' would be your third meal of the day!
23- Twelve o'clock – doze horas
Twelve o'clock in the daytime is considered midday, when the sun is at its zenith and the temperature reaches its highest for that day; it's written as 12 noon or 12 PM. In most parts of the world, though, this doesn't happen at precisely 12 PM. 'Solar noon' is the time when the sun is actually at its highest point in the sky. The local or clock time of solar noon depends on the longitude and date. If it's summertime, it's advisable to stay in the shade during this hour – or at least wear good quality sunblock.
Midnight is the other 'twelve o'clock', of course. Midnight is written as 12 AM and is technically the first minute of the morning. On the 24-hour clock, midnight is written as 00:00.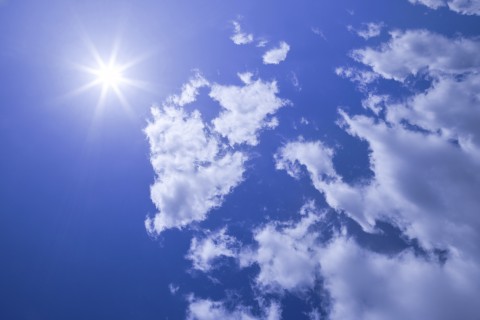 2. How to Tell the Time in Portuguese
Using a clock to read the time in Brazil is going to be the same as in your own country, since you're dealing with numbers and not words. You'll know the time in your head and be able to say it in English, but will you be able to say it out loud in Portuguese? 
The first step to saying the time in Portuguese is knowing your numbers. How are you doing with that? If you can count to twelve in Portuguese, you're halfway there! We've already covered the phrases you'll need to say the exact hour, as in "five o'clock", as well as how to say "half past". What remains is the more specific phrases to describe what the minute hand is doing.
In everyday speech, it's common to say the minutes past or before the hour. Often we round the minutes off to the nearest five. 
Then, there's the 24-hour clock. Also known as 'military time', the 24-hour clock is used in most countries and, as such, is useful to understand. You'll find that even in places where the 12-hour clock is standard, certain people will speak in military time or use a combination of the two.  No doubt you've also noticed that in written time, the 24-hour clock is commonly used.  One of the most prominent places you'll have seen this is on airport flight schedules.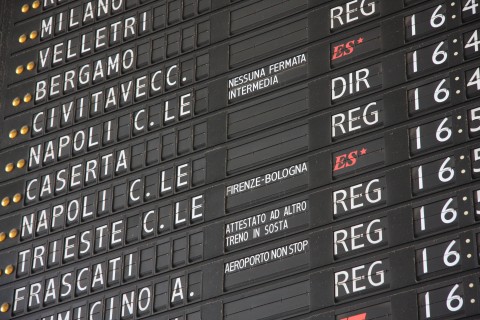 Knowing how to tell military time in Portuguese is really not complicated if you know your numbers up to twenty-four. One advantage of using the 24-hour clock in Portuguese, is there's no chance of confusing AM and PM.
Once you know how to say the time, it will be pretty easy to also write the time in Portuguese. You're already learning what the different hours and minutes look and sound like, so give yourself some writing practice of the same. 
3. Conclusion
Now that you understand the vocabulary for telling time in Portuguese, the best thing you can do to really lock it down is to just practice saying Portuguese time daily. Start by replacing English with Portuguese whenever you need to say the time; in fact, do this whenever you look at your watch. Say the time to yourself in Portuguese and it will become a habit. When learning a new language, the phrases you use habitually are the ones your brain will acquire. It feels amazing when that turning point comes!
To help yourself gain confidence, why don't you make use of our various apps, downloadable for iPhone and iPad, as well as Android? Choose what works best for you. In addition, we have so many free resources available to supplement your learning, that you simply can't go wrong. Some of these are:
If you prefer watching your lessons on video, check out our YouTube channel – there are hundreds of videos to browse. For those of you with Roku, we also have a TV channel you can watch.
Well, it's time for me to say goodbye and for you to practice saying the time in Portuguese. Look at the nearest clock and try to say the exact time, down to the seconds. See you again soon at PortuguesePod101!