Have you ever heard about Celpe-Bras? The name isn't very clear, I know. But if you're serious about your Portuguese learning, it's good to be familiar with it! After all, Celpe-Bras is the official Brazilian Portuguese proficiency test, and the one exam you need to take if you have plans to study or work in Brazil.
Don't be scared by words like "test" and "exam," though! We'll walk you through everything you need to know about this Portuguese test for foreigners, answering the most important questions. In this article, we'll take a look at how the test is organized, how it measures one's proficiency in Portuguese, how to register, and how to best prepare for it.
Even if you've never heard about Celpe-Bras before today, you'll know everything about it by the end of this article. If you've already decided you're going to take the exam, this article will be helpful for your preparation so you can achieve the results you want. Sound good? Let's dive right in!
Table of Contents
1. What You Need to Know About Celpe-Bras
Celpe-Bras stands for Certificado de Proficiência em Língua Portuguesa para Estrangeiros ("Certificate of Portuguese Language Proficiency for Foreigners"). It's the official certificate of proficiency in Brazilian Portuguese as a second language, and the only one recognized and issued by the Brazilian Ministry of Education. It's also recognized internationally!
Officially, the Celpe-Bras certification is valid for life, although different institutions might specify how long ago the test should have been taken. 
The four levels of proficiency indicated by the test are:
Intermediate
Upper-intermediate
Advanced
Highly advanced
There isn't a different test for each level, which means that every candidate takes the same test and their Celpe-Bras results indicate their proficiency level. 
Celpe-Bras is divided into two parts: a written section and an oral section. In total, the test takes 3 hours and 20 minutes to complete. During the exam, your reading, writing, listening, and speaking skills will be evaluated. We'll take an in-depth look at how exactly each section is organized later on.
A- Why Take the Test?
You might be wondering why taking the Portuguese proficiency test is important. Well, if you're considering any of the following scenarios, the test might be for you:
Planning to enroll in a Brazilian university
Looking for a job in Brazil
Need to register in professional bodies, like the Medical Board
Need to otherwise prove your ability to communicate in Portuguese 
Taking the test is an investment of time and money, so make sure it's the right option for you, depending on your situation. If you're only looking to find out your proficiency level, but don't need to prove it to any institution, consider taking the Assessment Test by signing up for PortuguesePod101.com's Premium PLUS program.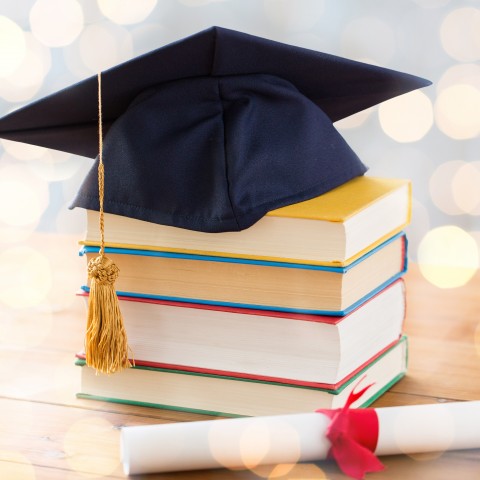 Want to study in Brazil? Then you need to take the Celpe-Bras test!
B- Celpe-Bras Registration
Celpe-Bras takes place two times every year: once in the first semester and another time in the second semester. There are currently more than 120 places in Brazil and abroad with permission to administer the test. When you're ready to register, you can search for Celpe-Bras test centers on this page (in Portuguese). 
Registration is done online, through the official website. Candidates need to create an account by giving their telephone number and email address. After that, they need to fill in all of the necessary information, as well as details about when and where the test will be taken. 
They also ask some personal questions, which will be used in the oral section of the test. Finally, candidates have to upload a document to register successfully. After receiving a confirmation, all that's left is to pay the registration fee.
Each place can charge its own fee, but there is a maximum value defined by the Brazilian Ministry of Education. The maximum fee for exams taken in Brazil is R$200 and for exams taken abroad it's US$100. 
After they get the payment confirmation, candidates receive a proof of registration, which should be kept in a safe place. Candidates need to present this document on the day of the exam and, later on, will need it to retrieve the test results. On the day of the test, candidates should also take a valid ID document with a picture.
C- Assessment and Score
Basically, what Celpe-Bras wants to evaluate is your capacity for understanding and adapting context, your vocabulary, and your logic in constructing sentences. 
To get the certification, a candidate has to score at the intermediate level (or higher). The oral section and the written section are graded separately. If each section has a different mark, your final grade will be equal to the lowest score.
Your score will determine your proficiency level as follows:
Level
Grade
Description
No certification
0,00 to 1,99
Intermediate
2,00 to 2,75
Capable of comprehending, as well as producing, spoken and written text about limited themes, in known contexts and everyday situations.
Mistakes are not severe enough to compromise communication.
Upper-intermediate
2,76 to 3,50
Same as the previous level, but mistakes in pronunciation and written text are less frequent. 
Advanced
3,51 to 4,25
Capable of comprehending, as well as producing, spoken and written text in a fluent manner, about various themes in both known and unknown contexts. 
Some mistakes might be made when talking about unknown contexts, but not enough to compromise communication.
Highly advanced
4,26 to 5,00
Same as the previous level, but mistakes in pronunciation and written text are less frequent. 
You can find more information about Celpe-Bras on the official website, in Portuguese. 
2. What's in the Celpe-Bras Exam?
Now that you know all the details about registering and grading, it's time to learn what you'll face when taking the Portuguese proficiency exam!
A- Written Section
This section has 4 tasks, and you might take up to 3 hours to complete it. 
Task
Content
Abilities tested
Time
1
Video
Oral comprehension and writing abilities
30 minutes
2
Audio
Oral comprehension and writing abilities
3
Written text
Reading and writing abilities
2 hours and 30 minutes
4
Written text
Reading and writing abilities
Celpe-Bras is not a multiple-choice test, which means that you'll have to answer the questions in essay form. The questions might ask you to give your personal opinion about the topics discussed, or to back up your answer with information taken directly from the content presented to you. 
Remember that their objective in this section is to test two things: how well you can make sense of the information given to you, and how well you can explain your point of view in writing. 
A few tips to keep in mind:
Before this section begins, you'll be given some time to ask questions. Be sure to ask about anything that's unclear to you at that point. 
The audio and video components will be repeated, so don't panic if it's not crystal-clear at first. Take a deep breath and pay attention the second time it comes around! 
Read the written text first. Then, after reading the prompt questions, go back to the text and underline whatever information you think is relevant. Taking notes at this point is also a good idea.
Take a few minutes to structure your answer. Think about what your main points will be before starting to write.
After you're done, don't be in a hurry to hand it in! Re-read all of your answers and make any necessary corrections.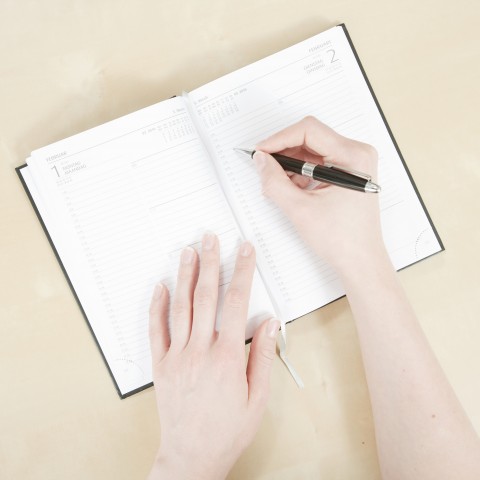 Start practicing now: write your next journal entry in Portuguese.
B- Oral Section
The oral section takes 20 minutes, and during this time, the candidate will have a conversation with the evaluator. Another evaluator is also present, taking notes, and will not participate in the conversation. The objective of this section is to test your oral comprehension and speaking abilities.
The first 5 minutes of this section will focus on the candidate's personal information. Remember when we said you would have to complete some personal information when registering? They'll use that to begin the conversation. That's why it's a good idea to give as much detail as possible when filling out the registration form.
After that, the following 15 minutes will focus on three topics to be discussed between you and the evaluator. He or she will use different visual props, like magazine covers, photos, and other images or messages. The evaluator will ask questions about how they make you feel, your opinion, or what the images are trying to communicate. They might also ask about a specific word used in it and its meaning. 
Some tips to help you ace the oral section of Celpe-Bras:
Take a screenshot of the information you fill in when registering and print it out. This way, you can read it while preparing for the exam. This will give you an idea of the first questions they'll ask you.
Remember that the evaluators are not there to make you fail! Most of the time, they'll try to make you feel at ease, so the evaluation can flow more like a conversation.
Take your time to really listen to what's being asked. Avoid being in your head all the time, thinking on how to answer even before they're done asking. 
Avoid using excess slang or colloquial language.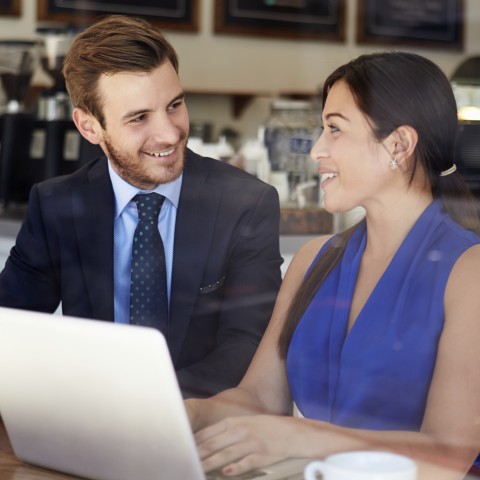 The oral section is like a conversation.
3. After the Test
Congratulations! After all the preparation and taking the test itself, all that's left is the waiting part. It takes around two months for the results to become available. Results will be published online, and after that, you can ask for the certificate. Remember that you'll need the proof of registration to do that, so keep it in a safe place! 
It's not possible to ask for a revision of the score. But you should know that the grading process takes the input of two separate evaluators, in both the written and oral sections. In case the grades are very different, a third evaluator is called in to assess it. 
4. Tips on Preparing for Celpe-Bras
Now that you know how to successfully register for and take this Brazilian Portuguese proficiency test, it's time to get down to business—in this case, to your studies. After all, preparation is the word of order when it comes to proficiency tests. 
Here are our top tips for your Celpe-Bras preparation and to help you achieve the results you want!
A- Reading
Keep up with Brazilian Portuguese news. There are several channels and websites available. From a sports-only website to the most popular national newspaper, you can read about anything that interests you. 
Read opinion articles and movie reviews from quality sources.
Reading blogs, magazines, and books will introduce you to different writing styles and expand your vocabulary.
Beware of using social media to prepare: normally, the language used in everyday comments and posts is not 100% correct. 
B- Listening
Try to listen to Portuguese every day. Even if you don't have much time, don't go one day without Portuguese listening practice. PortuguesePod101 has a huge lesson library with many listening exercises you can use!
Watch TV shows or news to get used to normal conversation speed.
C- Speaking
Try to express your feelings and opinions out loud. Talk to Portuguese-speakers, asking and answering questions about different topics. 
Record yourself and listen to your recording afterwards to catch where you can improve. This will also help you feel more comfortable with speaking Portuguese overall.
D- Writing
Start writing in Portuguese every day. You can write a journal entry, your to-do list, a message to a Portuguese-speaking friend…whatever it takes to get comfortable with it!
Ask native speakers to read your writing and give you feedback. If you don't know anyone you could ask in person, reach out online.
In addition, you should definitely reserve some time to take the past editions of Celpe-Bras at home. Take them as if they were the real deal, in a quiet place and timing yourself. 

You can also benefit from one-on-one tutoring through MyTeacher, an exclusive service by PortuguesePod101. You can get detailed reviews on your written answers, and improve your pronunciation and listening skills.
5. Learn More Portuguese with PortuguesePod101
Whether you were familiar with Celpe-Bras or had never heard about it before, we hope this guide gave you the information you need! When it comes time for you to get your Portuguese proficiency certification, you'll be prepared to do amazingly well.
Do you think we forgot to cover something about Celpe-Bras? Or maybe you took the exam before and want to share your experience? Let us know in the comments!
Don't forget to look for the past Celpe-Bras tests and practice with the real thing. Now is the perfect time to take your Portuguese studies up a notch. To help you along the way, there are lots of free Portuguese resources and a variety of vocabulary lists available on PortuguesePod101.com. Go ahead and choose your favorite tools to expand your learning opportunities.
If you want to take your learning experience further, members of PortuguesePod101.com get access to the largest language lesson library in the world, with thousands of real lessons by real teachers. Perfect for anyone who wants to learn from anywhere, feel motivated, and be ready to speak Portuguese with confidence. Having a membership with us is especially useful if you're planning to take a Portuguese proficiency test, as you can get quality feedback and training.
Good luck, and happy Portuguese learning!